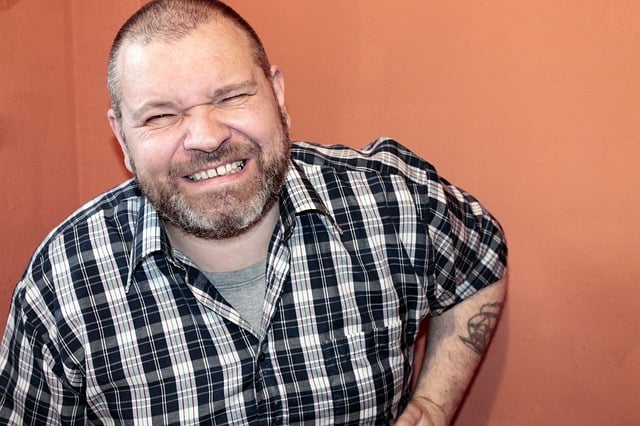 In New Jersey, most workers are protected by workers' compensation laws. Workers' comp is a kind of insurance that employers are required by state law to carry. It compensates employees injured on the job for their medical costs and wages lost as a result of those injuries and long-term permanent disability (if applicable). Most employees are eligible for workers' compensation benefits, no matter how long they have been working for a particular company. However, timing can factor into your New Jersey workers' compensation claim in a few ways, and other factors can impact your eligibility.
Criteria That Impact Eligibility for NJ Workers' Comp
Virtually every worker who performs services for wages in New Jersey is covered under the state workers' compensation protections, regardless of the number of workers employed by an employer or the nature of the work. (There are limited exceptions for seamen, maritime workers, railroad workers, and federal employees, who are protected by federal workers' compensation law.) However, workers who are considered to be independent contractors (rather than employees) are not protected. In New Jersey, per the Department of Labor and Workforce Development, any person who gets paid for performing services is an employee unless he or she meets certain specific criteria to be properly considered an independent contractor. So, most workers are "employees" who are eligible for workers' compensation benefits.
Timely Notification of Claims Is Essential
In order to protect your right to claim workers' compensation, you must comply with all relevant deadlines. You must notify your employer as soon as possible that you have been injured. If you're a brand-new employee, you may not know who to properly notify at your workplace. Don't worry too much about this: under the NJ requirements, you can comply with the notice requirement by informing your supervisor, an HR representative, a worker in your company's personnel office, a manager, or anyone else in authority at your business, either verbally or in writing. In any case, you must give this notice no later than 90 days from the date of your injury. You must also initiate your workers' compensation claim with the state within two years of the date of injury; if you do not, you will forfeit your claim under the statute of limitations (which limits the amount of time you have to file a New Jersey workers' compensation claim).
Is Time on the Job Relevant to Benefit Level?
If your on-the-job injury results in lost time from work, you could receive benefits through workers' compensation to replace your lost wages. The benefit amount is 70% of your base salary or average weekly wage at the time of injury, up to a maximum amount established annually by the NJ Commissioner of Labor and Workforce Development. If you are still in a probationary or training period, during which your base salary is less than what your regular salary will be, this could reduce the amount of workers' compensation you receive for lost wages. Unlike unemployment compensation, however, workers' comp does not require a certain number of hours worked to determine eligibility for lost wage benefits. Workers' compensation payments for medical bills and expenses are separate from wage loss, as is any determination of permanent disability; reimbursement for medical expenses and any monetary settlement based on the type and extent of your disability is not related to the duration of your employment (or your rate of compensation).
Can I Be Fired If I Claim Workers' Comp too Soon?
If you've just started a new job, you may worry that claiming workers' compensation benefits early in your relationship will impact your employer's decision to continue your employment. Many jobs have what they call a "probationary" period at the beginning of employment, during which employers specify that they can terminate you for any reason. However, regardless of length of employement, most employees in New Jersey are engaged in "at-will" employment. This means that employers can terminate employees for any non-prohibited reason or no reason whatsoever, with or without cause, notice, disciplinary procedures, or compensation at any time during the employment relationship—whether they are in a "probationary" period or not.
Terminating an employee for claiming workers' compensation benefits, however, is prohibited under New Jersey law, even if the employee is in a so-called probationary period. While you are out of work, undergoing treatment, and working through the workers' compensation claim process, an employer may not terminate you because of your absence or inability to work (although you can legally be terminated as part of larger group layoffs). When you have fully recovered or reached maximum medical improvement (MMI), your claim will be valued, and you and your employer must determine whether you can return to work with or without reasonable accommodation. You cannot be terminated based on having filed a workers' compensation claim, but your employer is not obligated to continue your employment if you cannot perform your job responsibilities.
If you have been injured on the job in New Jersey and your employer is contesting or denying your workers' compensation claim, or if you're otherwise having trouble collecting your benefits, consult the experienced workers' compensation attorneys at the Mark Law Firm. We can help you pursue the compensation you deserve for your injuries and protect your employment rights. To schedule an appointment with one of the experienced New Jersey workers' compensation lawyers at our Basking Ridge, Oradell, or Newark, New Jersey, offices, contact us online or call us at 973-447-4494, 908-375-6767, or 201-431-7541.