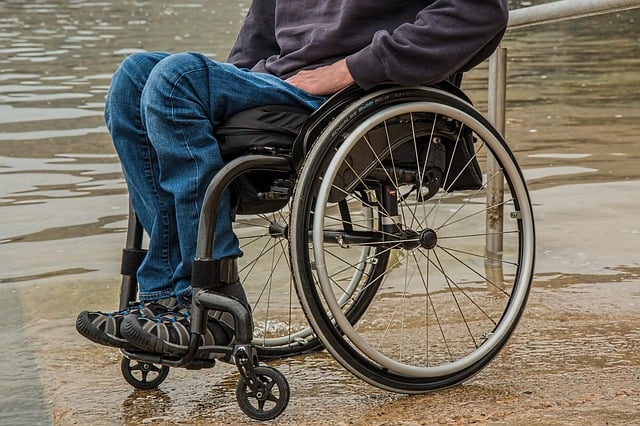 If you've suffered an on-the-job injury, you may worry about more than your physical recovery—you may worry that you won't be able to return to work. A lot of factors play into whether you will be able to go back to your job after an injury. Knowing the laws and requirements can help you focus on your recovery rather than worrying about your employment.
"At Will" Employment
Most employees have an "at-will" employment relationship. This means that their employers can terminate employees for any reason not prohibited by law or no reason whatsoever, with or without cause, notice, disciplinary procedures, or compensation. It also means that employees can quit or leave their employment, with or without giving notice or following any sort of resignation procedure. If you have a written contract with your employer or are part of a union or other collective bargaining organization, you may not be an at-will employee; otherwise, you most likely are.
The only significant restriction on terminating an at-will employee is that the termination cannot be based on an unlawful reason. Pursuant to state and federal anti-discrimination laws, including the Americans with Disabilities Act (ADA) and the New Jersey Law Against Discrimination (NJLAD), it is unlawful to fire someone on the basis of a disability. It is also illegal to fire someone in retaliation for filing a workers' compensation claim.
Can I Be Fired While I Am Medically Out of Work?
If you are injured at work, you are likely entitled to New Jersey workers' compensation benefits. Workers' compensation allows you to recover for medical expenses, lost wages, expenses, and long-term permanent disability (if applicable). New Jersey's workers' compensation laws protect you from being fired in retaliation for claiming workers' compensation or for testifying in a workers' compensation case. The Americans with Disabilities Act (ADA) and the New Jersey Law Against Discrimination provide additional protection from being terminated because of your injuries or resulting disabilities, although you still may be terminated for other reasons while you are recovering (including as part of a large layoff). You and your employer will be able to determine whether you can return to work with or without accommodation or whether you are unable to return.
Does My Employer Have to Accommodate Work Restrictions?
If you have reached MMI but have permanent restrictions that impair your ability to perform the essential functions of your job, you must discuss those restrictions with your employer. Your employer is required by the ADA to make reasonable efforts to make accommodations that will enable you to perform your job.
Whether an accommodation is reasonable depends on the request, the industry, and the specific job. For instance, if a worker has trouble standing for extended periods, it might be a reasonable accommodation to provide a store clerk with a stool or allow her to take more frequent breaks. It may be unreasonable, however, to find an accommodation for that same sort of restriction if the worker is a bartender. Each situation will be different and will require the worker and the employer to engage in an interactive process to attempt to find a reasonable accommodation. An accommodation that compromises safety places an undue burden on fellow employees, or is very costly will generally not be considered "reasonable."
What If My Employer Can't or Won't Accommodate My Restrictions?
If your employer cannot reasonably accommodate your work restrictions after you have reached MMI, your employer is allowed to terminate your employment. If you cannot perform the essential functions of your job or meet the required safety qualifications, you do not have a right to return to your job. For instance, it's unlikely that any reasonable accommodation would enable a construction worker who can no longer lift more than ten pounds (an essential job function) or a pilot who has suffered an eye injury that reduces his vision (causing him to lose safety certification) to perform their jobs safely and effectively.
If you cannot return to your own job, your employer has the option of offering you an alternative, alternative-duty work but is not obligated to do so. If you cannot return to your own job because of work restrictions, you will likely be eligible for additional workers' compensation benefits. You may be entitled to compensation for vocational retraining—so you can get a different job—or to more comprehensive permanent and total disability benefits if you are unable to work at any occupation.
If you've been injured on the job and your employer refuses to engage in the interactive process, won't make reasonable accommodations to allow you to return to your job, or has fired you in retaliation for filing a workers' compensation claim, contact the workers' compensation attorneys at the Mark Law Firm. With convenient locations in Basking Ridge, Newark, Oradell, Jersey City, Paterson, and Union, New Jersey, we'll help you evaluate the basis for a disability discrimination claim, work through the workers' compensation process, and pursue your rights to recover for your personal injuries.
For a comprehensive overview of workers' compensation in New Jersey, see our guide here.
updated 11/24/21