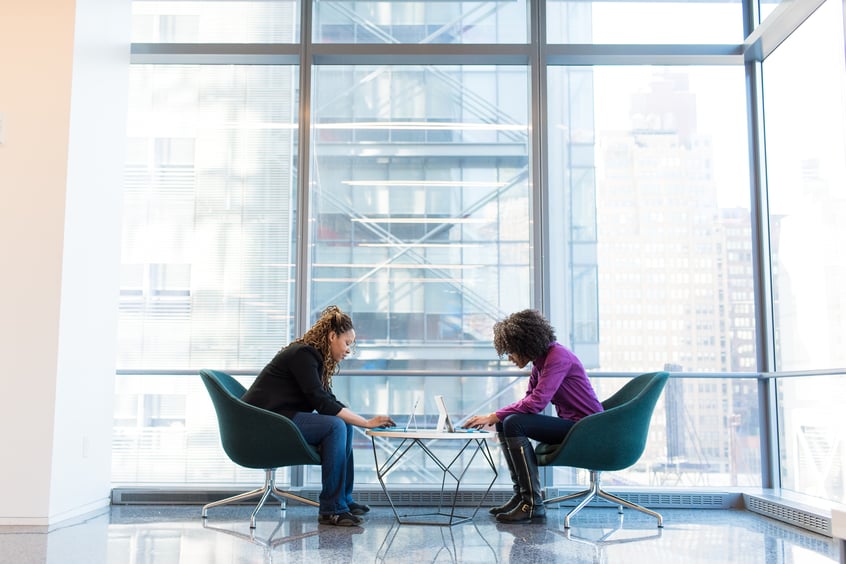 The American workplace has changed dramatically over the past few years. More workers share positions, work remotely, or do "gig work" rather than having full-time jobs. This changing landscape sometimes exposes conduct by an employer or co-worker that is fraudulent or otherwise illegal that may have gone unnoticed or unreported for many years. It can also lead to new kinds of unlawful activity, like improper payment of workers or misuse of public funds. If you observe or suspect your employer is engaging in illegal activity, know your rights and responsibilities before blowing the whistle.
The New Jersey Conscientious Employee Protection Act
New Jersey has enacted one of the strictest, most protective laws in the country to encourage potential whistleblowers to report their suspicions of illegal activity in the workplace. "Blowing the whistle" is defined under the Conscientious Employee Protection Act (CEPA) as a situation where an employee
has reason to believe that an activity, policy, or practice is a violation of regulation or law and

discloses or threatens to disclose the action to authorities.
It also protects employees who decline to participate in an activity that they believe to be unlawful or against public policy. Employers with ten or more employees must post and distribute a written or electronic notice explaining CEPA's protections to employees, in both English and Spanish, or in any other language that a majority of the employees at a particular job site speak.
CEPA blankets employees with broad protections against retaliation, which can take many different forms. The law defines "retaliatory acts" not only as discharge, suspension, or demotion but also any other adverse employment action taken against the employee with regard to the terms and conditions of employment. This means that employees who report illegal behavior may not be transferred to less desirable shifts, passed over for bonus or promotion opportunities, or subjected to other retaliatory disciplinary actions. Even employees who are tasked specifically with ensuring the legality and compliance of a company's actions are protected by CEPA from retaliation.
What Kinds of Reports Do Employees Make?
Contrary to pop culture, most New Jersey employees don't witness Sopranos-style murders or shakedown schemes in their work environment. Employers regularly commit a wide variety of other illegal activities, however. An employee may uncover information about improper withholding of employee wages, wage theft, discriminatory hiring or disciplinary practices, embezzlement, Medicare or Medicaid fraud, tax underpayment, illegal imports or exports, and countless other violations of state or federal laws. With the increased opportunities for employers to obtain state or federal emergency funding for businesses impacted by COVID-19, the possibilities for improper use and intentionally fraudulent diversion of funds has also increased.
How Do I Make a Report?
Most employees report the evidence they have uncovered of company wrongdoing to their supervisors or an appointed internal reporting contact. In many cases, a company will take action against the wrongdoer and implement steps to cease and resolve the consequences of the wrongdoing. If the company becomes aware of the illegal activity and chooses not to do anything, or if the activity at issue is a systemic problem in the company, the employee might choose to file a NJ whistleblower lawsuit. A lawsuit may be the best course of action in cases of employees claiming retaliation against state or local government agencies, large health care providers, or other public agencies for refusing to take actions that are against public interest or that endanger public health. In the wake of COVID-19, these lawsuits may become more and more common.
What If My Suspicions Are Wrong?
Fortunately, an employee does not have to have incontrovertible evidence that an employer is conducting or has formerly participated in illegal activity. CEPA protects employees who believe in good faith at the time of their report that the reported activity may have been illegal or fraudulent. If, however, an employee files an intentionally false CEPA claim, they may be liable to their employer for the costs associated with defending the claim.
Compensation for Whistleblowers
Once a whistleblower files a lawsuit in New Jersey courts, the government will review the evidence and decide whether to intervene. The government considers several factors in deciding this issue, including the potential damages, whether or not the issues in question involve public health or safety, and how many government resources the pursuit of the case would require.
The whistleblower can continue with their own legal claim regardless of whether the government participates. However, if the government chooses to intervene and is successful in prosecuting its claim, the plaintiff may be entitled to a portion of the damages recovered from the wrongdoing business or organization. Speaking with a NJ whistleblower lawyer can help an employee determine what avenues of compensation may be available for their claim.
A whistleblowing plaintiff who successfully proves a claim for discrimination or retaliation in violation of CEPA may pursue a variety of remedies under New Jersey law. These include:
Issuance of an injunction against the employer to discontinue the illegal activity

Reinstatement of the employee to the same or an equivalent position if they were fired or demoted

Reinstatement of any benefits and rights associated with employment if they were taken away

Monetary damages in compensation for any lost wages or benefits

Reasonable attorneys' fees and costs

Punitive damages (in cases of heinous actions)

Fines of up to $20,000
If you suspect your employer is engaging in illegal activity or have evidence of wrongdoing, you should speak to a lawyer as soon as possible. Consulting with an experienced attorney can help you protect yourself from unlawful retaliation as you pursue justice for your claims.