New Jersey's Whistleblower Law (formally known as the Conscientious Employee Protection Act of 1986, or CEPA) protects employees from being terminated for reporting situations at work in which they reasonably believe their employer is in violation of a law or is engaging in criminal or fraudulent practices.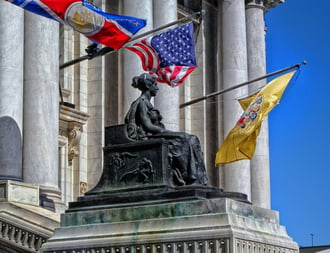 Many companies, however, have employees whose jobs are largely or wholly comprised of determining whether an employer's conduct is legal or compliant with regulations. Since those activities are part and parcel of an employee's assigned responsibilities, New Jersey courts have long held that they cannot amount to whistleblowing—a loophole known as the "job-duties" exception. But on July 15, 2015, in Lippman v. Ethicon, the Supreme Court of New Jersey ruled that those "watchdog" employees can, in fact, be protected "whistleblowers" under CEPA.
The facts of the case
Plaintiff, Joel Lippman, was the vice president of medical affairs and chief medical officer at Ethicon, Inc.; his job duties included providing his professional opinion about the health and safety risks of defendant pharmaceutical company's medical devices. Lippman was terminated in 2006, after six years employment, allegedly for engaging in a consensual romantic relationship with a subordinate employee. Lippman claims that he was terminated as a result of his reporting a number of Ethicon products as dangerous and in violation of the federal Food, Drug and Cosmetic Act, and advising that defendants either recall the products or perform further research.
CEPA protects anyone who:
Objects to, or refuses to participate in any activity, policy or practice which the employee reasonably believes:
(1) is in violation of a law, or a rule or regulation promulgated pursuant to law, including any violation involving deception of, or misrepresentation to, any shareholder, investor, client, patient, customer, employee, former employee, retiree or pensioner of the employer or any governmental entity, or, if the employee is a licensed or certified health care professional, constitutes improper quality of patient care; [or]
* * *
(3) is incompatible with a clear mandate of public policy concerning the public health, safety or welfare or protection of the environment.
The Supreme Court's decision and the requirements of a whistleblower claim
New Jersey's Superior Court originally dismissed the plaintiff's claims under the job-duties exception. The Appellate Division agreed that watchdog employees could qualify for CEPA protection, but only if the complaining employee had exhausted all internal means of securing compliance from the employer (with an exception for cases where the watchdog refused to participate in the objectionable conduct). The Supreme Court, however, held that not only are watchdog employees eligible for whistleblower protection under CEPA, they have no different rights or responsibilities for reporting than any other employee -- rejecting the Appellate's Court's additional requirements and returning the case to the Superior Court for further proceedings on whether Lippman's termination was improper.
A plaintiff who brings a cause of action pursuant to CEPA must demonstrate that: (1) he or she reasonably believed that the employer's conduct was violating either a law, rule, or regulation promulgated pursuant to law, or a clear mandate of public policy; (2) he or she performed a "whistle-blowing" activity as described in CEPA; (3) an adverse employment action was taken against him or her; and (4) a causal connection exists between the whistle-blowing activity and the adverse employment action.[1]
The Court emphasized that "watchdog employees are the most vulnerable to retaliation because they are 'uniquely positioned to know where the problem areas are and to speak out when corporate profits are put ahead of consumer safety.'"[2]
If you believe you have been subjected to an adverse employment action as a result of protected whistleblowing activities, the Mark Law Firm's team of experienced employment attorneys can help. Our Basking Ridge and Newark whistleblower attorneys can help you evaluate your New Jersey whistleblower claims and other employment issues. Contact us today!
[1] Dzwonar v. McDevitt, 828 A. 2d 893 (NJ Supreme Court 2003).
[2]Lippman v. ETHICON, INC., ____, (NJ Supreme Court 2015).