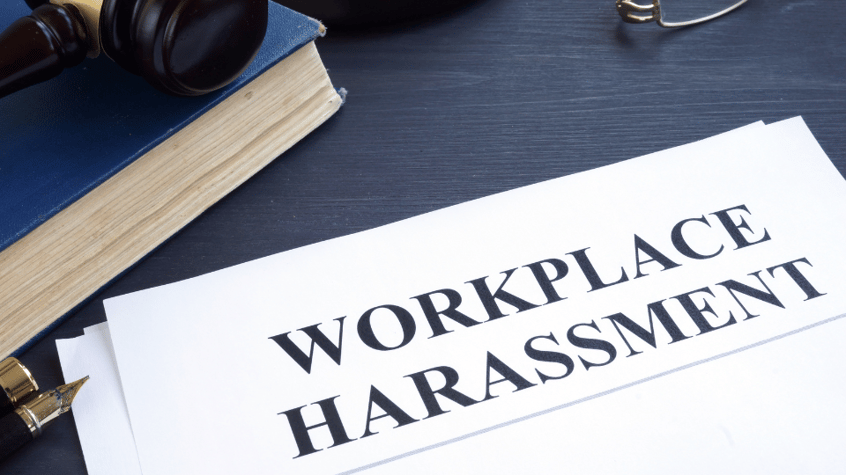 New Jersey's Law Against Discrimination (NJLAD) protects employees against discrimination and harassment based on protected characteristics. Included under this provision are many specific protections against sexual harassment. The law is updated regularly to address new issues. An example of this is the addition of Section 12.7.
Section 12.7 of the NJLAD took effect on March 18, 2019. It states,
A provision in any employment contract that waives any substantive or procedural right or remedy relating to a claim of discrimination, retaliation, or harassment shall be deemed against public policy and unenforceable.
This provision targets so-called "mandatory arbitration agreements."
What Is a Mandatory Arbitration Agreement?

Employers frequently require employees to sign mandatory arbitration agreements as a condition of beginning or continuing their employment. Usually, these agreements are contained in onboarding and routine HR documents, and employees frequently agree to them without reading or understanding their provisions.

Mandatory arbitration agreements provide that arbitration is the only way an employee can recover for any disputes or claims they may have against the employer. Employees give up their rights to pursue claims in court via lawsuits or file claims with a government agency such as the EEOC.
What Is Arbitration?
Arbitration is an out-of-court alternate dispute resolution procedure. It uses a private individual or professional arbitration service to resolve conflicts. It is less formal, cheaper, and faster than pursuing a lawsuit or complaint with a government agency, so claims are resolved more quickly. However, arbitration limits the type and amount of damages that a claimant can recover, even if there is significant damage or harm. It prevents workers from joining together in class action lawsuits, and often, non-disclosure and confidentiality requirements limit what an employee can disclose about their claims to coworkers or outside parties.
What's Changed in the Law?
Federal and State Law Were in Conflict
Until recently, the Federal Arbitration Act (FAA) supported an employer's right to effectively force their employees to arbitrate all employment disputes, including those related to sexual harassment. This law directly conflicted with Section 12.7 of the NJLAD. According to the legal doctrine of preemption, when a federal law directly conflicts with a state law, the federal law "wins."
Federal Law Now Partially Supports NJ Law
A federal law that took effect on March 3, 2022, however, changed certain provisions of the FAA. The "Ending Forced Arbitration of Sexual Assault and Sexual Harassment Act of 2021" (H.R. 4445)[1] prohibits employers from forcing employees to agree to mandatory arbitration of any claims of sexual assault or harassment in the workplace.
Note: The FAA still applies to other types of disputes; employers can still require workers to use arbitration to resolve conflicts over wage and hour claims, for example.
The change to this part of the FAA means that it no longer directly conflicts with Section 12.7 of the NJLAD. In the first New Jersey case to consider the issue, an Essex County Superior Court judge ruled earlier this year that the FAA no longer preempts Section 12.7 of the NJLAD with respect to workplace sexual harassment and sexual assault suits.[2]
There is some debate and confusion regarding cases based on harassment or other actions that occurred between March 2019 and March 2022. However, since the FAA no longer preempts the NJLAD, the judge ruled that New Jersey courts should be able to decide all sexual harassment or assault claims that are timely brought under section 12.7—not just those that arose after the 2021 law took effect. This includes any claims that arose from actions occurring after Section 12. 7 took effect (March 18, 2019) that were brought within two (2) years of the complained-of action. Going forward, no cases involving workplace sexual assault or harassment will be subject to mandatory arbitration in New Jersey.
Recovering Damages for NJ Workplace Sexual Harassment
As New Jersey courts no longer have to defer to the previous version of the FAA, workers who have been harassed or assaulted can now bring lawsuits against their New Jersey employers. If you bring a successful claim, you may be eligible for various types of compensation. You may be able to recover medical expenses, lost wages, back pay, front pay, other monetary damages, attorneys' fees, compensation for emotional distress, and possibly punitive damages.
New Jersey courts take claims of sexual harassment very seriously. If you believe you have been the victim of workplace sexual harassment, it is important that you act quickly. You must initiate legal action before the statute of limitations expires, or you may lose the right to recover. Contact an experienced employment attorney to help you evaluate your situation and protect your rights. With the help of a lawyer who will diligently fight for you, you can use the law to file a sexual harassment claim and get the justice you deserve.
[1] Text - H.R.4445 - 117th Congress (2021-2022): Ending Forced Arbitration of Sexual Assault and Sexual Harassment Act of 2021, H.R.4445, 117th Cong. (2022), http://www.congress.gov/.
[2] Sellino v. Galiher, ESX-L-8519-21 (N.J. Super. Ct. May 25, 2022)