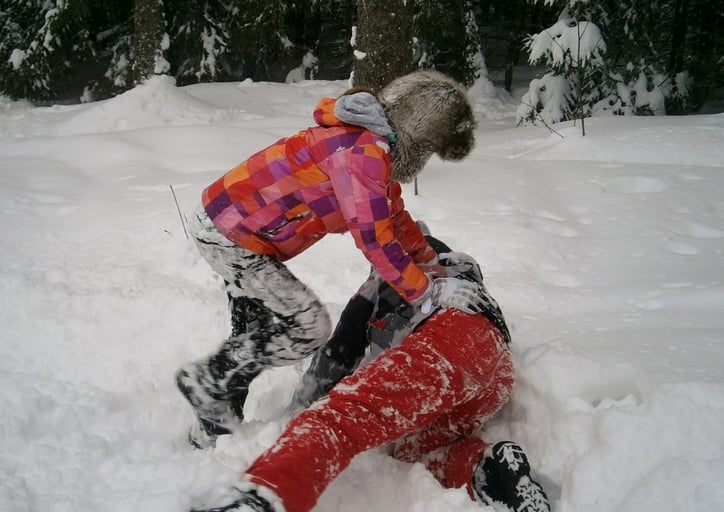 Most personal injury lawsuits are filed against people who are at least 18 years old and considered adults. But what happens if your child is intentionally injured by another? Can you sue a kid?
New Jersey Defendants
In the state of New Jersey, legal action can be taken against a minor, but the lawsuit will technically be brought against an adult "in the name" of the minor. This means that the minor defendant must be represented by an adult, who is referred to as the guardian ad litem.
Usually, a minor defendant is represented by their parent. This can be done without a court order if a certificate or pleading is signed and submitted by the minor's attorney stating the minor's age, relationship to the guardian, consent of the parent to act as guardian ad litem, and lack of conflict of interest between the parent and the child. If suitable parent is available, then the court will appoint a guardian ad litem who it court believes will act in the best interests of the child.
Appointing a Guardian ad Litem
It's important to remember that the person representing the minor must act on behalf of the child's interest rather than their own. For example, you can't sue on behalf of a child hoping to personally benefit financially by doing so. In New Jersey, there are four ways a guardian ad litem is appointed.
The attorney for the child involved in a lawsuit can submit a certificate as noted above.
A petition can be filed on behalf of a friend or someone who is acting in the best interests of the child. The proposed guardian ad litem should not have a financial interest in the lawsuit and must sign a sworn consent that they will act in the financial interests of the child.
A motion can be filed on behalf of any person named in the lawsuit to have a guardian ad litem appointed. This is done by the attorney when there is no guardian and/or no petition has been filed.
The court can choose a guardian ad litem. In this case, a motion will be filed by the court stating who is to be the guardian ad litem.
The parents, guardian, or guardian ad litem act on behalf of the child, meaning a child's parents might end up having to pay the plaintiff if the court finds the minor defendant guilty. However, in a 2014 lawsuit filed in New Jersey on behalf of a boy who was hurt by another boy during a lacrosse game, the court dismissed claims against the accused boy because he was found to be too young to be responsible for his actions. The court went on to explain that in this particular case, it was not appropriate to hold the child's father liable because such liability is limited to cases in which "the parent 'knows or has reason to know that he has the ability to control his child' and also 'knows or should know of the necessity and opportunity for exercising such control.'"
If you're facing a claim as a result of personal injury caused by your child, or if you are considering a claim against a minor, a New Jersey personal injury attorney can help you understand your rights and assess any potential claims. Click the image below to contact a personal injury attorney at the Mark Law Firm now.
Sources
"New Jersey Legal Ages Laws." Findlaw.com. Thomson Reuters, 14 Aug 2014. Web. 3 May 2017.
Rees v. Alessi. N.J. Super. Ct. App. Div. (2014).