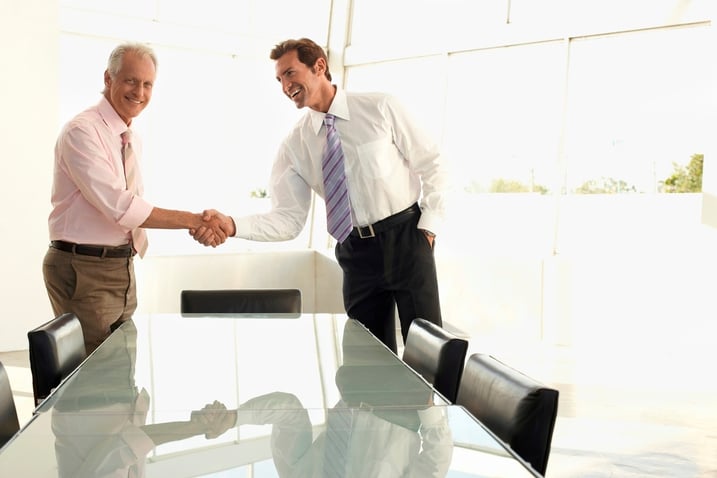 An injury can be devastating. In addition to being temporarily physically debilitating, it can impact your personal relationships, your career, and your long-term physical health or abilities. If your injury was the result of someone else's negligence or fault, an attorney can be your advocate every step of the way through the process of recovering damages.
Top 5 Reasons to Hire a Personal Injury Lawyer

What value does a personal injury lawyer bring to you? Here are the top 5 ways an experienced attorney helps protect your rights and recover damages if you are injured in a slip-and-fall, motor vehicle accident, animal attack, or other incident as a result of someone else's negligence.
1. Contingency Fee Agreements
At a time when you might be out of work, and the bills are growing, pursuing a lawsuit might seem risky—especially if you are unsure of the outcome. Many personal injury attorneys will work on a contingency basis for you, which means that instead of charging by the hour, the attorneys will take a percentage of the amount you recover in your suit. This allows you to pursue a lawsuit without a risky investment of time and money, since you'll only be responsible for paying costs rather than legal fees for the time an attorney works on your case. Your attorney will work hard to get you the settlement you deserve—and if you don't get paid, the attorney doesn't either.
2. Expert Valuation of Your Case
Your case may be the first time you ever have had to deal with a particular injury. You might not even be aware that you're entitled to recover damages for your injuries, or you may have additional damages you haven't realized are recoverable. An experienced personal injury attorney can help you evaluate your case and provide an expert recommendation on how to handle your claim.
Recoverable damages may include any expense or loss related to an injury, including but not limited to
wage or income loss
loss of future earnings
medical expenses
cost of future medical care
household expenses
caregiver expenses
costs associated with cancelled trips or altered plans
pain and suffering
mental anguish
loss of consortium or companionship
punitive damages
3. Help with Arbitration & Settlements
Often, filing a lawsuit and going to trial is not the best option. An experienced personal injury attorney can help you utilize alternative dispute resolution measures like arbitration or mediation to reach a timely settlement that is fair, reasonable, and preserves your rights. A personal injury attorney is a knowledgeable guide, who will be able to evaluate the facts of your case and your specific needs and map out a strategy that is best for you. This helps take guesswork out of an already confusing and stressful situation while saving you time and money.
4. Trial Counsel
If your case proceeds through litigation to trial, having a skilled attorney on your side is invaluable. Preparing for and going through a trial can overwhelming, intimidating, and extremely stressful, especially when you are injured and most vulnerable. An experienced trial attorney will work to select jurors are who are sympathetic to your case, prepare and coordinate expert and fact witnesses on your behalf, advocate for you to help reach a favorable verdict, and be your partner through the entire trial process.
5. Institutional Knowledge
In addition their legal knowledge and experience, skilled personal injury attorneys have established relationships with other lawyers, insurance adjusters, and officers of the court. Insurance adjusters aim to pay you the least amount of money you deserve for your injury. If you deal with them on your own, they can be intimidating. The litigation process and the court system can be overwhelming and confusing to face on your own, too. An experienced attorney can use his or her network of contacts and familiarity with the variety of players involved in your case to help you reach a speedy resolution.
If you have been injured, contact a personal injury attorney as soon as possible. Some claims have time limits. In addition to helping to preserve your rights, an experienced personal injury attorney can walk with you through every step of your journey to recovery.
Download our fast guide or click below to download our FREE eBook discussing what you should do to protect your rights if you are injured. Then contact us to make an appointment for a free, no-obligation consultation with one of our experienced personal injury attorneys in Newark, Basking Ridge, or Oradell.