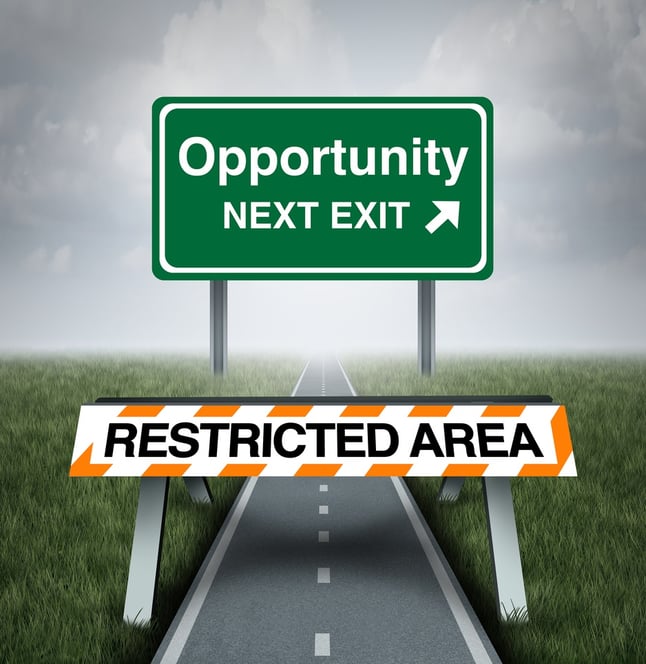 New Jersey strives to protect its citizens against discrimination in the workplace, in housing, and in obtaining goods and services, among other aspects of normal everyday life. Several state and federal laws work together to help fully protect those most vulnerable from discrimination based on race, religion, and marital status, but one of the most powerful is the New Jersey Law Against Discrimination (NJLAD).
Who Does the NJLAD Protect?
First enacted in 1945 and modified many times since then, the NJLAD prohibits discrimination against people based on "protected status" or membership in a "protected class." The goals of this law are both to protect people who have been historically disadvantaged as well as to ensure that all people are equally able to exercise constitutionally protected rights like the choices to practice a religion, marry, or have children. Discrimination is prohibited by the law against someone based on their:
Marital status
Affectional or sexual orientation
Familial status
Sex
Gender identity and gender expression.
The NJLAD also protects people from discrimination based on pregnancy and discrimination against those going through the process of divorce, as well as prohibiting discrimination on the basis of someone's status as unmarried, engaged to be married, or divorced.
In What Situations Does the NJLAD Apply?
NJLAD Protection in the Workplace
One of the ways the NJLAD protects New Jersey residents, workers, and visitors includes protection against discrimination in the processes of hiring, firing, compensation, terms and conditions of employment, and retirement. An employer cannot engage in an "adverse employment action" against any employee for discriminatory reasons.
Things that are "adverse employment actions" include
Termination
Discipline
Failure to hire
Demotion
Pay reduction, and
Layoff
Workers are also protected when they perform certain acts, including acting as a "whistleblower" to report corporate wrongdoing, filing or assisting in filing a complaint based on prohibited discrimination, testifying on behalf of a fellow employee in a discrimination trial or hearing, and engaging in free discussions of their pay, benefits, and other compensation with co-workers to determine whether they are being paid fairly.
NJLAD Protections in Day-to-Day Life and Housing
The NJLAD also prohibits an owner, manager, or employee of a business or other establishment that offers goods, services and facilities to the general public (including, but not limited to, restaurants, hotels, service providers, medical offices, entertainment establishments, bakeries, and more) from directly or indirectly denying or withholding any accommodation, benefit, privilege, or service to anyone because of a protected characteristic. It is also unlawful for a private club or association to discriminate in the process of granting membership, or allowing advantages and privileges, on the basis of a protected characteristic, except in very limited circumstances involving religious organizations.
In addition, the NJLAD also forbids discrimination in housing, both sales and rentals, based on protected characteristics. This means that someone offering housing or participating in the housing sales process (including landlords, housing facilities, and all other other professionals involved in the housing process, like listing agents or brokers) may not discriminate against someone seeking housing because of any of the protected characteristics.
The Mark Law Firm Can Answer Your NJLAD Questions
If you feel that you've been a victim of discrimination, the Mark Law Firm can help you figure out if you may have a claim under the NJLAD. Other federal and state statutes, including the federal Civil Rights Act, Age Discrimination in Employment Act of 1967 (ADEA), the Fair Housing Act (FHA), the Pregnancy Discrimination Act (PDA), and the Americans With Disabilities Act (ADA) may also apply to your situation and provide you with a way to get justice and seek compensation for your damages.
Our attorneys can help you with you harassment and discrimination claims, including employment law matters, civil rights issues, and more. Contact us today to make an appointment to talk about whether you might have a claim under the NJLAD or other New Jersey employment law claims.
To schedule an appointment at the Basking Ridge, Oradell, or Newark, New Jersey, law offices of the Mark Law Firm, contact the firm online or call 973-440-2311, 908-626-1001, or 201-787-9406 today.