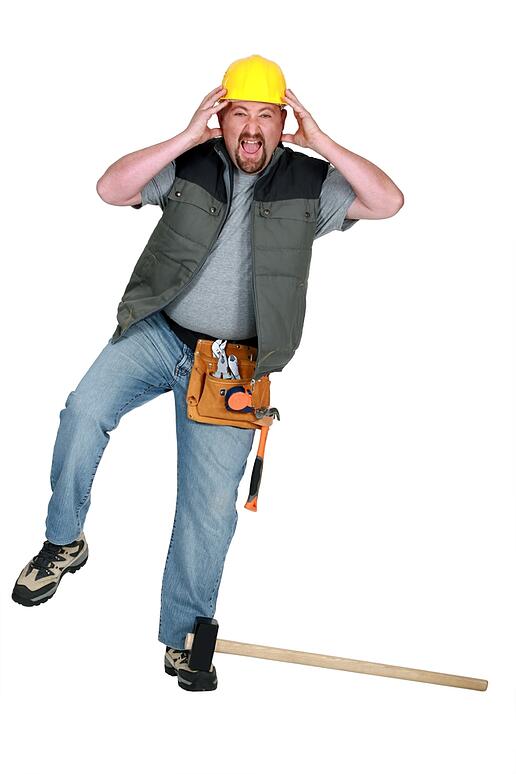 If you've been injured on the job in New Jersey, the NJ workers' compensation system is designed to help replace your lost wages and compensate you for your injuries. State law requires that private employers operating in New Jersey provide workers' compensation benefits to all qualified employees through an insurance policy or an approved plan of self-insurance.[1] But what happens if you are hurt at work and your employer refuses to compensate you?
What if My Employer Doesn't Have NJ Workers' Comp Insurance?
If your employer is refusing your request for reimbursement or benefits because it doesn't carry workers' compensation insurance, you may have other options. In New Jersey, injured workers whose employers improperly fail to carry workers' compensation insurance can apply to receive medical expenses and temporary disability benefits from the Uninsured Employers Fund (UEF). The process for filing a UEF claim is time-consuming and can be complicated. An experienced attorney can help you properly file the formal claim petition and handle the discovery and judgment process.
An injured worker also has the right to sue an uninsured employer, including personal claims against individual corporate officers, partners, or members of an LLC. In a civil suit, you may be able to recover medical expenses, temporary disability, and permanent disability or dependency benefits as well as civil penalties against the employer and/or its officers. If you receive an award or penalties from your lawsuit, you can file liens, enforceable in the New Jersey Superior Court, against assets belonging to the uninsured employer and/or its officers.
If you suspect your employer is not carrying the required workers' compensation coverage, you can anonymously report it to the Department of Labor and Workforce Development. Willful failure to ensure employees can be a crime of the fourth degree, punishable by penalties of up to $5,000 for the first ten days and up to $5,000 for each additional ten-day period of failure to ensure thereafter. In the case of a corporation, liability for failure to insure can extend to the corporate officers individually. [2]
My Employer Has Coverage but Refuses to Report My Injury
If your employer does carry the required workers' compensation coverage but refuses to report your on-the-job injury or work-related illness to its insurance carrier, you can try contacting the workers' compensation insurance carrier yourself. You should be able to locate the insurer's name and contact information on your company's proof of insurance notification, which is required to be prominently displayed at your place of business (commonly in a break room, locker room, employee lounge, or near an employee entrance). If you can't find it, you can search for your employer's coverage information on the Compensation Rating and Inspection Bureau website.
My Employer's Insurer Has Denied My Workers' Comp Claim
Once you have notified your employer that you've suffered a work-related injury or illness, its insurance carrier (or your employer itself, if it is self-insured) should investigate your claim and make a determination about your eligibility for workers' comp. Sometimes, the carrier will deny coverage for your claim.
New Jersey workers' compensation is a "no fault" system. This means that, with only a few limited exceptions, it doesn't matter how or why you were injured at work for coverage to apply. However, workers' comp insurers may deny coverage entirely for injuries or illnesses they believe are not work related, deny coverage specifically for certain medical treatment that is unapproved or outside the scope of what they believe is necessary, or contest the payment of temporary disability benefits.
If there is a dispute between an injured worker and the employer and/or workers comp insurance carrier over the worker's entitlement to benefits, the worker may file either a formal Claim Petition or an Application for an Informal Hearing with the Division of Workers' Compensation. If you are denied coverage, it's best to consult with an experienced New Jersey workers' compensation attorney; it's very likely the employer's insurance provider will consult one as well to defend their position.
If your workers' compensation claim has been denied or you are having difficulty with your employer's insurer, contact the Mark Law Firm today for an appointment with one of our Basking Ridge, Newark, Oradell, Jersey City, or Union, New Jersey, workers' compensation lawyers.
For a comprehensive overview of workers' compensation in New Jersey, see our guide here.
[1] "Insurance Requirements." State of New Jersey Department of Labor and Workforce Development, n.d. Accessed 3 Aug 2017.
[2] Ibid.