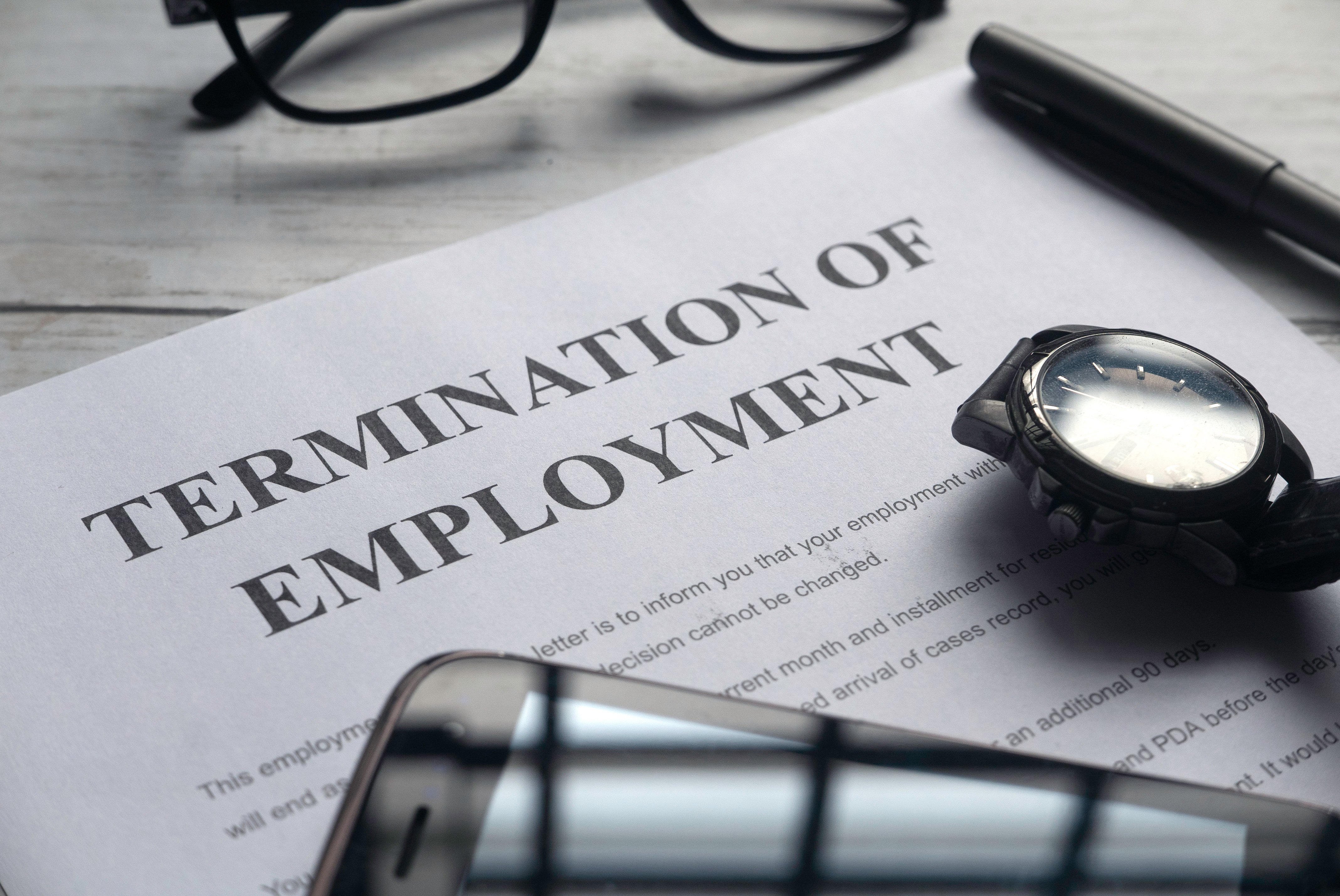 If you've been fired, it may seem unfair. Unfairness, however, is not the same as "wrongful termination" under the law. With few exceptions, U.S. workers who are not covered by employment contracts or collective bargaining agreements are employed "at will."[1] This means they can quit anytime for any reason. Likewise, employers can fire at-will employees for any reason that isn't prohibited by law.
What if I didn't do anything wrong?
Even in the absence of employee wrongdoing, most terminations do not violate U.S. laws. If your boss fired you because they simply don't like the way you talk to them, because you root for the wrong sports teams, or because they have only vague complaints about your job performance, this likely won't qualify as wrongful termination. If, however your employer gives a pretextual reason for firing you to cover up an illegal motivation, it won't shield them from legal liability.
What laws protect U.S. workers from wrongful termination?
U.S. workers are protected by several federal laws, including Title VII of the federal Civil Rights Act[2] (Title VII), the Americans with Disabilities Act (ADA), the Age Discrimination in Employment Act (ADEA), the Worker Adjustment and Retraining Notification (WARN) act, and whistleblower protection laws. Each of these prohibits covered employers from terminating or taking other adverse employment actions against employees for specified reasons or in particular circumstances.
In addition, Title VII, the ADA, and the ADEA protect employees against workplace harassment[3] based on applicable characteristics. If an employee quits because of ongoing or pervasive harassment related to membership in a protected class and their employer fails to intervene, this could be considered "constructive discharge," which is a form of wrongful termination.
What protections do these laws provide?
Title VII
Title VII of the federal Civil Rights Act protects workers from discrimination based on race, color, religion, sex, or national origin and applies to employers with at least fifteen employees. It prohibits firing or taking other adverse action against an employee because of any of these characteristics.
ADA
The Americans with Disabilities Act prohibits discrimination based on disability in a wide range of settings, including employment. Like Title VII, the ADA applies to employers with at least fifteen employees. In addition to protecting currently disabled employees, the ADA prohibits discrimination based on a history of disability (such as heart problems) as well as an employer's incorrect perception that an employee is disabled. It also requires employers to make reasonable accommodations to enable disabled employees to perform their jobs. If you work for a covered employer who terminates you because of a real, perceived, or past physical or mental impairment, you may be entitled to recovery under the ADA.
ADEA
In most cases, the Age Discrimination in Employment Act protects employees who are at least 40 years of age from being fired or forced to retire because of their age.[4] It applies to private employers with at least twenty employees, state and local governments, employment agencies, labor organizations, and federal employers.
WARN Act
Broadly speaking, the WARN Act requires employers to provide at least 60 days' notice in advance of mass layoffs. It applies to businesses with at least 100 full-time employees (or the equivalent) that permanently close a work site or engage in mass layoffs, resulting in work loss for at least 50 employees within a 30-day period. These businesses must provide notice to either employees or their collective bargaining representative as well as specified state officials, identifying the site, whether the planned action is temporary or permanent, the number of employees and positions affected, and more. Laying off employees in violation of the WARN Act is wrongful termination.
Whistleblower Protections
It is illegal for employers to retaliate against employees for exercising rights protected by the U.S. Department of Labor.[5] Retaliation can include firing, layoffs, demotions, and other adverse employment actions. Workers are protected from retaliation for reporting a wide range of workplace issues, including discrimination, wage and hour disputes, safety or environmental concerns, or other legal violations. Several federal agencies enforce whistleblower protections that come under their purview, such as the Wage and Hour Division and the Occupational Safety and Health Administration. The Whistleblower Protection Act covers federal employees and employees of federal contractors.[6]
While federal laws provide many protections against wrongful termination, New Jersey workers get additional protection from their state laws. The experienced employment attorneys at the Mark Law Firm have a proven history of enforcing the rights of New Jersey workers against a variety of unfair employment practices. If you've been fired from employment in New Jersey, check out our article, "How Do New Jersey Laws Protect Workers from Wrongful Termination?" to learn more.