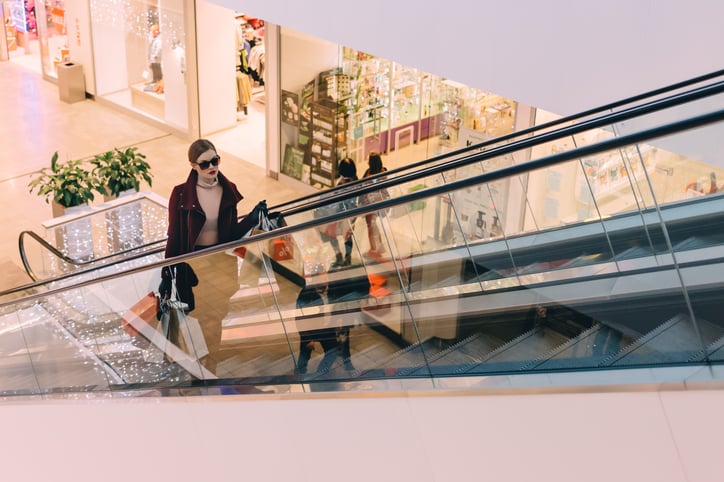 With wintery weather and the holidays upon us, the news is full of anxiety-inducing stories about the perils of holiday shopping. From fender benders in parking lots to carjackings, assaults, fights, and even stampedes, holiday shopping can be dangerous! Struggling through winter weather with packages can also lead to slips, trips, and falls in parking lots and walkways. If you're injured on commercial property—like a shopping mall or other retail establishment—you may be able to receive compensation for your injuries.
Who is responsible for ensuring the safety of commercial premises?
New Jersey premises liability law says that both commercial property owners and business operators are responsible for ensuring the safety of patrons on the premises. This duty requires that owners and tenants actively inspect their premises for hazards, maintain appropriate security, mitigate snow, ice, and other slippery conditions, and take other reasonable precautions to prevent foreseeable injuries to their guests. Failure to do so is negligence and may be grounds for financial liability in a premises liability lawsuit.
In a 2013 case, the New Jersey Appellate Court held that a tenant Walmart store was responsible for injuries that an exterminator sustained when he fell on loose sand and gravel outside the store.[1] Although Walmart had not contractually agreed with the property owner to maintain the area in question, the court ruled that Walmart owed a duty to its invitees to maintain safe conditions on any surrounding areas guests would be expected to enter (in this case, an area of property very near the store). The loose gravel was a "hazardous condition" that could reasonably be expected to result in a slip-and-fall injury. This and other New Jersey premises liability cases have made clear that a commercial tenant's responsibility to its guests extends to areas surrounding the building, such as walkways and parking lots, that its patrons would be expected to use while engaging in business.
Can an owner or business be responsible for intentional injuries?
When a robbery, assault, or other deliberate attack occurs at a commercial location, an injured party may have a claim against the property owner and/or the commercial tenant. With the increased traffic at malls and shopping centers over the holidays, the frequency of these kinds of crimes usually increases as well. A property owner or business operator that fails to implement appropriate security measures, especially if previous crimes have occurred on the property or in the area, may be liable for negligence. A plaintiff can argue that the defendants knew or should have known the potential for criminal activity at their property (based on local crime statistics, past occurrences or arrests, or other available evidence) and did not make reasonable efforts to mitigate the risks and prevent crimes from occurring.
For example, if a local shopping mall has had previous reports of suspicious activity in its parking lot and criminal activity has increased in the local area recently, it may be liable for negligence if it maintains only minimal security measures and someone is robbed getting into their vehicle. Or, if a store plans a sale featuring a highly anticipated new toy, it may be reasonable to expect it would add additional security and crowd control measures to prevent a riot or stampede when the doors are opened. Establishments that fail to take appropriate, reasonable measures to keep patrons safe from predictable dangers—including those posed by other people—may be liable for negligence.
What should you do if you're injured on commercial premises?
If you've suffered an injury at a mall, shopping center, or other commercial location, the Mark Law Firm can help. Our skilled personal injury attorneys are experienced in slip-and-fall and premises liability cases and can help you protect your rights and recover damages for your loss. To schedule an appointment at the Basking Ridge, Newark, or Jersey City, NJ, law offices of the Mark Law Firm, contact us today.
[1] William Nielsen v. Wal-Mart Store #2171 and Nassau Shopping Center Condominium Association, 429 N.J. Super. 251 (App. Div.), cert. denied, 213 N.J. 535 (2013).