Maybe it's a sneaky Leprechaun looking for his "pot o'gold" in your backyard, or that Easter Bunny hopping across your lawn, hiding its Easter eggs this Spring… or maybe it's just old man winter grumbling around your doorstep. Whatever visitors the past months have brought, it's important to make sure your property is free of safety hazards and dangerous conditions to prevent personal injuries from occurring on your premises. Consulting with one of our experienced new jersey negligent property maintenance lawyers can help you evaluate your risk and avoid a claim for negligent propery management. If you've been injured, our experienced attorneys can help you determine whether you have a claim for damages.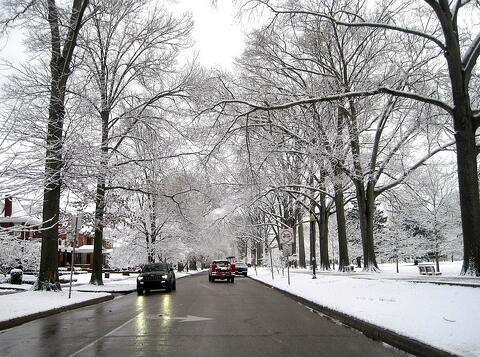 What am I liable for on my property?
Premises liability law in New Jersey holds property owners accountable for injuries caused by unsafe conditions on their property due to negligent property maintenance. Property owners have a duty to exercise reasonable care when maintaining their property and must provide adequate warnings to those entering the property where a hazard exists. The liability extends not only to people who have been invited on to your property (e.g., your guests), but can also include those who have not been invited on to your property as well (e.g., pedestrians, mailpersons, kids, etc.).
What kind of things are hazards?
As the days get warmer, and ice begins to melt, slippery conditions pose an obvious and apparent dangerous condition. Sometimes, however, other hazards can lurk unseen – particularly if the ground has been covered in snow, ice and muck for months. Once the snow has melted, it's a good idea to go on a walkthrough of your property to see whether any dangerous conditions have arisen. If you identify anything hazardous, such as fallen branches, debris covering the ground, or unstable walkways, you can remedy these before they cause any harm. If you are unable to make repairs immediately, you should section off the area to help prevent injuries from occurring until you are able to fix them safely.
Other examples of potential hazards that can exist on your property are dogs (because of the potential for dog bites), swimming pools, wells or other openings in the ground, sheds or outbuildings, and abandoned junk (rusty metal, vehicles, farm equipment, etc.). Anything on which someone could slip and fall or otherwise injury him or herself could be a hazard; even things which produce toxic fumes or noises can be an unreasonable hazard that can cause injuries.
What are my legal obligations and rights?
A property owner can be responsible, if there is proof of his or her negligence, for many sorts of injuries sustained on the property. As a property owner, if you are unsure of what your legal obligations are in maintaining safe and hazard free property, an attorney who knows about New Jersey's negligent property maintenance laws can help you understand your duties – particularly if you own and operate commercial property where you expect a lot of traffic on your property.
If you have been injured, you could be entitled to monetary damages for your accident or injury. Let our skilled team help you figure out whether you have a claim and investigate the possibilities for compensation.
Whether you have been personally injured or are being held liable for an injury on your property, the Mark Law Firm's dedicated New Jersey personal injury lawyers can help. Whether you are looking for a Newark personal injury lawyer, a Basking Ridge personal injury lawyer, or an attorney elsewhere in the State, visit us at www.newjerseyattorneys.com or call us at 908-626-1001 for a free, personalized consultation today. See how a personal injury lawyer can help you!