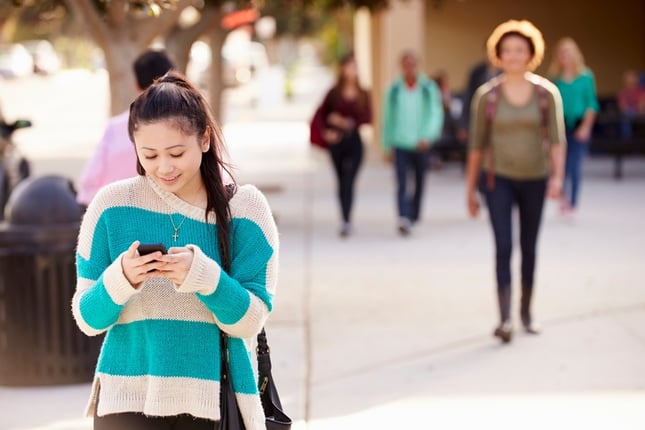 Pokémon Go is an augmented-reality video game that lets players use their cell phones to embark on real-world adventures. To play, you open the game and go outside for a walk. Like a scavenger hunt, you search for virtual "monsters," called "Pokémon," and supplies that will help you catch them and earn points. Your phone uses its GPS navigation to guide you to local landmarks, stores, and other sites to gather these items. Players meet up at locations called "gyms" to pit each other's Pokémon against each other in battles for supremacy. The game encourages people to get out of the house and exercise while it shares educational and historical tidbits about the various destinations they visit.
How does Pokémon Go cause injuries and accidents?
The game seems simple, right? But if you've ever been checking Facebook, sending a text, or otherwise focusing on your phone while trying to walk down the sidewalk, you know it can be extremely hard to avoid hazards. Walking while distracted by your technology can lead to collisions with bicycles, other pedestrians, cars, and inanimate objects as well as injuries caused by tripping or falling. ER reports of Pokémon Go-related injuries are on the rise, most commonly sprained or broken ankles. Two men in California recently fell off a cliff while playing, sustaining significant injuries.
Even if you don't play the game, drivers, bicyclists, and other pedestrians must be aware that an increased number of people are wandering zombie-like down streets and sidewalks. These distracted players are at greater risk for causing auto-pedestrian collisions and automobile accidents as drivers attempt to avoid them.
On the bright side, the game doesn't recognize movement above 20 mph, which discourages people from playing while driving; nevertheless, some people still play while driving, which leads to dangerous impairment and increased accident risk.
What should I do if I'm involved in a Pokémon Go-related auto accident?
If you are involved in a car or bike accident or suffer personal injuries related to Pokémon Go, you should talk with an experienced personal injury attorney as soon as possible. If you sustain injuries in an accident caused by the inattention or negligence of a game player, you may be able to recover for the trauma that you have suffered. You may be compensated by insurance, or you may have to file a lawsuit. It is important that you have a lawyer on your side to make sure that you are treated fairly and that you recover all of the costs of medical expenses, time spent away from work, pain and suffering, and any other damages to which you are entitled.
What if I injure myself playing Pokémon Go?
The game itself specifically warns players in its terms of service to "be aware of your surroundings and play safely. You agree that your use of the App and play of the game is at your own risk, and it is your responsibility to maintain such health, liability, hazard, personal injury, medical, life, and other insurance policies as you deem reasonably necessary for any injuries that you may incur while using the Services."
While it's unlikely that you could pursue claims against the game itself, if you are injured due to a slip-and-fall or tripping hazard, you may have a claim. Property owners have a responsibility to keep their property safe for those who have a right to be there. For commercial property owners, failure to take affirmative steps to make sure their premises stay safe constitutes negligence and may be grounds for a premises liability lawsuit.
For example, if you are walking in a shopping center parking lot while chasing Pokémon, and you fall over a dangerous, poorly maintained, and broken area of pavement, you may have a slip-and-fall premises liability claim.
Pokémon Go continues to gain popularity worldwide. At least for the near future, use extra caution to prevent accidents with its avid followers while driving, walking, and bicycling.
A skilled personal injury attorney who is experienced in slip and fall and premises liability cases can help you protect your rights and recover damages for the losses you have suffered. If you are involved in an auto or auto-pedestrian accident in the state of New Jersey, you need an experienced New Jersey car accident lawyer. The Mark Law Firm can help!
Click below to download our FREE guide, discussing what you should do to protect your rights in the event that you are injured. Then, contact us online or call 973-440-2311, 908-626-1001, or 201-787-9406 to make an appointment with one of our experienced Newark, Oradell, or Basking Ridge personal injury attorneys.