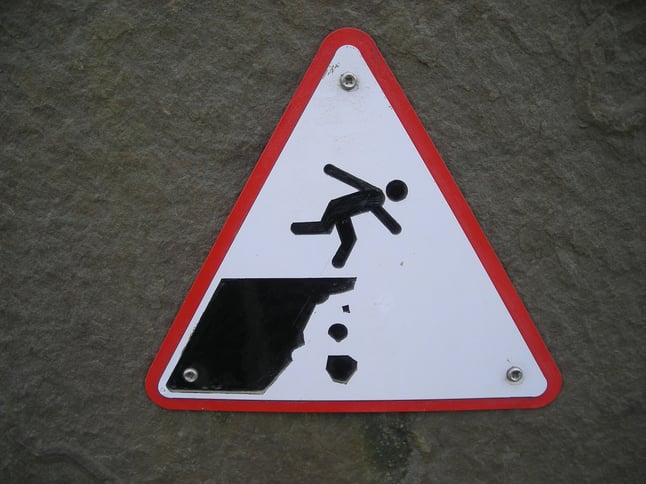 A North Plainfield woman has settled a Middlesex County personal injury lawsuit against Dunkin' Donuts for more than half a million dollars.
Maria Marsala, from North Plainfield, New Jersey, settled before trial for $522,000 with Dunkin' Donuts. In January 2012, Ms. Marsala tripped while walking back to her car after purchasing several coffees at the Dunkin' Donuts store on Raritan Avenue in Highland Park. She fell over a spike that had dislodged from a curb in the parking area. She spilled hot coffee on her face and neck, resulting in burns, and suffered cuts on her right hand and right knee.
Marsala filed suit against Dunkin Donuts, the operators of the franchise, and the owners of the property. She claimed that the defendants had failed to properly maintain the parking lot to ensure the safety of patrons. Because of their negligence, she suffered serious injuries.
Who is responsible for maintaining a commercial parking lot?
Historically, New Jersey premises liability law has held that the leasing contracts between commercial tenants and landowners determined who was responsible for maintaining the premises. So, if a commercial lease for a business in a strip mall said that the strip mall owner would be completely responsible for control and maintenance of the parking lot, a person who suffered an injury in the parking lot would only be able to recover from the owner.
However, in the last few years, New Jersey courts have expanded the responsibility owed to customers and guests of commercial tenants for hazardous conditions in common areas. In a 2013 case, the Appellate Court held that a tenant store, Walmart, was responsible for an exterminator's injuries due to falling on a hazardous condition of loose sand and gravel on the premises.[1] Walmart had not contractually agreed with the property owner to maintain the area in question. However, the court ruled that Walmart owed a duty to its invitees to maintain safe conditions on any surrounding areas invitees would foreseeably be expected to enter (in this case, the property around the store).
What duty do commercial tenants and property owners have to the public?
Property owners have a responsibility to keep their property safe for those who have a right to be there. In light of the 2013 Walmart decision, commercial tenants who don't actively and diligently inspect the common areas on and around their premises may also open themselves up to liability. The Dunkin' Donuts settlement is a good example of the new prevailing requirements that a commercial tenant's responsibility to its guests extends to the surrounding areas of the building, such as walkways and parking lots, that its guests would be expected to use while engaging in business.
This means that commercial and business property owners and commercial tenant businesses both have a duty to keep their property safe for their customers or other patrons. Failure to do so constitutes negligence and may be grounds for financial liability by both of them in a premises liability lawsuit.
What should you do if you're injured on commercial premises?
If you've suffered an injury at a business or commercial premises, the Mark Law Firm can help. A skilled personal injury attorney who is experienced in slip and fall and premises liability cases can help you protect your rights and recover damages for the losses you have suffered. Click below to download our FREE guide discussing what you should do to protect your rights in the event that you are injured. Then, contact us to make an appointment with one of our experienced Newark, Basking Ridge, or Oradell personal injury attorneys.
[1] William Nielsen v. Wal-Mart Store #2171 and Nassau Shopping Center Condominium Association, 429 N.J. Super. 251 (App. Div.), certif. denied, 213 N.J. 535 (2013).