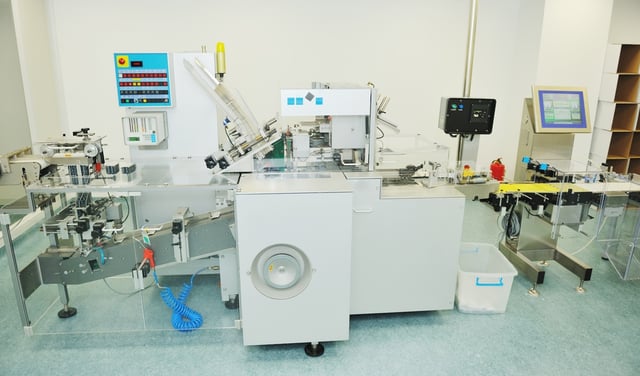 Johnson & Johnson announced recently that it will reduce its workforce by about 3,000 employees over the next two fiscal years. Headquartered in New Brunswick, J&J is one of the biggest employers in the state of New Jersey and has a number of large facilities in Somerset County.
Medical Device Division is Target of Reductions
In 2014, Johnson & Johnson had more than 126,000 employees worldwide. Its planned reductions will constitute 4% to 6% of the company's global workforce in the medical device design, manufacture, and production departments. The layoffs will take place largely in the company's cardiovascular, orthopedics, and surgery device divisions, with minimal changes to the divisions producing diabetes, diagnostic, and vision care devices. Medical devices represent a significant share of J&J's business and account for approximately half of its global workforce. The reductions will likely mean a 2% reduction in the company's overall number of workers around the world; J&J has not indicated how many New Jersey jobs will be eliminated.
There have been significant recent jury verdicts against the company relating to its medical devices, including a $12.5 million judgment relating to the Prosima pelvic mesh device. J&J forecasts that the reductions should save the company $800 million to $1 billion in pre-tax annual cost savings by 2019.
Layoffs and Reductions May Lead to Lawsuits
The reductions will likely be orchestrated through a combination of layoffs and early-retirement incentives in addition to ordinary retirement and other departures. The New Jersey Law Against Discrimination (NJLAD) and federal laws protect workers from discrimination, whether intentional or accidental, in workforce reduction events.
Sometimes, layoffs result in the intentional and improper targeting of a protected class – workers who are ill or disabled, older workers, or those using protected leave. These workers can be the most vulnerable to termination, and as a result, they are protected by both federal and state employment laws.
Most employers, however, understand that they can't select workers for lawyoff based on protected characteristics (e.g., they can't fire mostly "workers over 55" or "workers who are out on leave"). But it's also illegal if an employer's layoff practices seem to be neutral and nondiscriminatory but unintentionally result in a disproportionate number of terminations in a protected class. If this is the case, an employer must show that its layoff criteria comply with the law and are "required by business necessity."
If you are the target of a layoff based on your protected characteristics, you may be entitled to several remedies. These remedies include injunctive relief, job reinstatement, back pay, compensatory damages related to pain and suffering or emotional distress, punitive damages, interest on lost wages, and reasonable attorney's fees. Each of these remedies may require special proof or a specific burden to be carried, and not all are available in every case. In addition to being held liable to pay these remedies to an aggrieved employee, an employer who violates the New Jersey Law Against Discrimination may also be subject to fines of up to $50,000, depending on the nature and number of discrimination offenses that the employer is found to have committed.
If you are subject to a layoff and believe you may have a claim for wrongful termination or other adverse employment action under federal or state laws, you should speak with an experienced New Jersey employment lawyer.
Seek Legal Advice If You're Offered Severance
Often, when a company needs to cut jobs, it puts together a severance package for employees as a way to soften the blow. A severance package can include a number of assurances, such as a continuation of pay and benefits, and frequently will outline ways to help with future job placements and referrals. If you are offered a severance package as part of a layoff, it's important for you to contact an attorney experienced in New Jersey severance cases to ensure you don't unwittingly give up any rights by accepting. An attorney can also help you evaluate whether the severance offered is fair and negotiate the best possible severance package in the circumstances.
The Mark Law Firm's experienced wrongful termination attorneys can help you evaluate your options if you're subject to a layoff in Basking Ridge, Newark, or any other New Jersey location. Visit us at www.newjerseyattorneys.com, or contact us today. An experienced employment attorney will help you protect your rights!