Being laid off is a traumatic and difficult experience, no matter what the circumstances. Companies facing economic hardship frequently cull the ranks of their employees, eliminating "redundancies" in their workforce. Sometimes, layoffs result in the improper targeting of a protected class – workers who are ill or disabled, older workers, or those using protected leave. These workers can be the most vulnerable to termination, and because of this, are protected by both federal and state employment laws.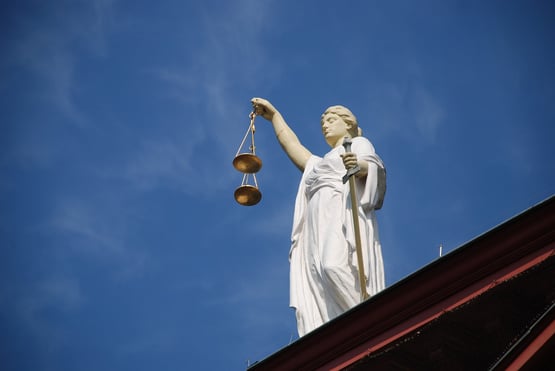 New Jersey's Law Against Discrimination (NJLAD) protects workers from unlawful discrimination in the workplace. Specifically, the law prohibits employers from discriminating against employees due to a protected characteristic such as race, religion, age, gender, or sexual orientation. Title VII of the Civil Rights Act of 1964 offered the promise of equal employment opportunity by prohibiting job discrimination on the basis of race, color, religion, sex, and national origin. No longer could employers discriminate in hiring, firing, promotions, pay, and other employment decisions.
Most employers understand that they can't select workers for firing based on these characteristics (e.g., can't fire mostly "workers over 55" or "workers who are out on leave"). But did you know that it's also illegal if an employer's layoff practices seem to be neutral and nondiscriminatory but result in a disproportionate number of terminations to a protected class?
The U.S. Supreme Court has made clear that business practices that have an adverse impact on minorities and that are not required by business necessity violate the law, even if the employer did not intend to discriminate. Title VII was bolstered by the Civil Rights act of 1991 and subsequent Supreme Court decisions reinforcing workers' rights.
An employer claiming "business necessity" must show it is reasonable. For example, if a factory requires its employees must be able to routinely lift 50 pounds or more because workers will be moving similarly-sized boxes coming off a production line, that's reasonable. If employees' work is customarily limited to applying mailing labels to the packages, however, while machines lift the boxes, such a requirement may not be reasonable. If a facially neutral requirement like that is implemented without reasonable business necessity, and the result is that mostly older workers cannot comply and are terminated, it would be an example of illegal "disparate impact" age discrimination.
The Supreme Court has held that a jury may find unlawful discrimination when a plaintiff shows that the employer's explanation for its adverse job decision is pretextual - i.e., untrue. So, using the previous example, if an employer claims its older workers are being laid off not because of their age, but because of their inability to consistently lift 50 pounds, and a plaintiff demonstrates that this requirement is unnecessary, a jury can find that the employer is lying to cover up its illegal, discriminatory motive.
If you are discriminated against because of your protected characteristics, you may be entitled to several remedies. These remedies include injunctive relief, job reinstatement, back pay, compensatory damages related to pain and suffering or emotional distress, punitive damages, interest on lost wages, and reasonable attorney's fees. Each of these remedies may require special proof or a specific burden to be carried, and not all may be available in every case. In addition to being held liable to pay these remedies to an aggrieved employee, an employer who violates the New Jersey Law Against Discrimination may also be subject to fines of up to $50,000, depending on the nature and number of the discrimination offenses of which the employer is found to have committed. (N.J. Stat. Ann. § 10:5-14.1a).
If you have been terminated or laid off by your employer and think you may have a discrimination claim, contact us today. An experienced attorney will help you protect your rights!