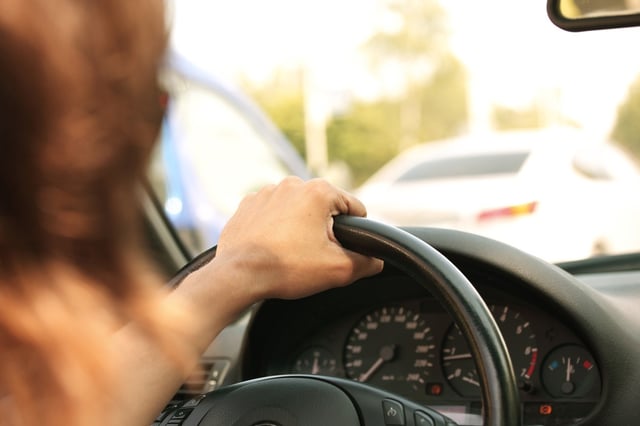 As the cold and flu season approaches, you may find yourself with a bad case of the sniffles, sneezes, and general misery. It's important to consider how dangerous it is can be to drive while under the influence of cold medicine—or even just while impaired by the natural symptoms of your illness. Did you know that cold and flu symptoms can impair your driving as much as being intoxicated?
Cold & Flu Symptoms Can Cause Impairment—Even Without Drugs
Two recent studies found that driving with a cold could be as dangerous as drunk driving. The first, conducted by a British insurance company, found that driving while suffering from cold or flu symptoms diminished a driver's skill by about 50 percent. This is because sick drivers were more likely to suffer from reduced reaction times and major losses of concentration while behind the wheel—so much so that the study likened the impairment to drivers who had consumed four double whiskeys. Another study found that drivers who reported cold or flu symptoms had slower reaction times than those who had consumed four pints of beer; their reaction times averaged 36 milliseconds slower than unimpaired drivers. And just one one sneeze could take a driver's eyes off the road for up to three seconds!
Additionally, suffering from a cold or the flu can mean that you aren't getting enough sleep, and drowsy driving is extremely dangerous. According to a 2014 study by the AAA Foundation for Traffic Safety, drowsy drivers are implicated in an estimated 21% of fatal crashes; people who sleep six to seven hours a night are twice as likely to be involved in such a crash as those sleeping 8 hours or more, while people sleeping less than 5 hours increased their risk four to five times. According to NSF's 2000 Sleep in America poll, when they are driving drowsy, 42 percent of those polled reported becoming stressed, 32 percent said they get impatient, and 12 percent tended to drive faster.
Can You Get a New Jersey DUI for Driving on Cold Medicine?
Yes! You can get a DUI for driving while on cold medicine in many states, including New Jersey. The state takes driving under the influence (DUI or DWI) very seriously and imposes harsh penalties. If you are caught driving under the influence of intoxicants, you will be cited for driving under the influence. Generally, this offense is associated with alcohol; however, other substances—including over-the-counter drugs and prescription medication—can impair a person's driving ability to the point where the person can be in violation of the law. If you drive under the influence of any drugs—whether over-the-counter, prescription, or illegal—that cause a sufficient level of mental or physical impairment that you are unable to drive safely, you can be charged with a DUI. The prosecution will rely on testimonial evidence from the arresting officer about your driving patterns, physical signs and symptoms, field sobriety tests, and chemical test results (if available) to prove that you were driving while impaired.
Do I Need a New Jersey DUI Lawyer?
The penalties for driving under the influence in New Jersey are severe. They can include fines, fees, and surcharges, suspension of your license, installation of a mandatory ignition interlock device on your vehicle, community service, and jail time. An experienced New Jersey DUI lawyer may be able to help you negotiate a plea agreement to a charge of a so-called "wet reckless" or other lesser offense, which can carry less severe penalties. If you are charged with a DUI, it's important you call an experienced DUI attorney immediately.
The attorneys at the Mark Law Firm have the knowledge, experience, and understanding that you need on your side if you are charged with DUI in New Jersey. Download our free guide to your rights if you are stopped for DUI, or contact ustoday to schedule a consultation. We have six convenient locations: Basking Ridge, Newark, Oradell, Jersey City, Paterson, and Union, New Jersey, and we are proud to protect the values and people of our community.