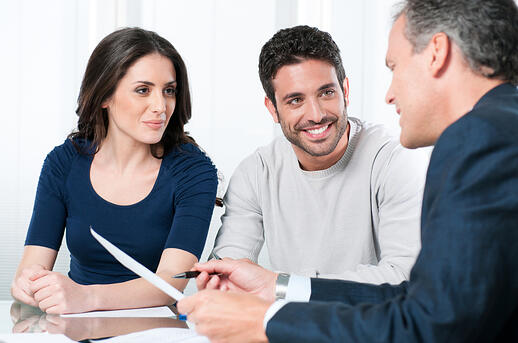 If you've been injured in an auto accident, slip-and-fall, or other occurrence, it's a good idea to consult with a personal injury attorney to protect your rights. You may be entitled to compensation from another person, company, or insurance provider for your personal injuries, lost wages, pain and suffering, and more. But how do you choose the right personal injury lawyer for you out of the hundreds of attorneys available in the Newark area? Here are a few things to consider when evaluating your options.
Look for Local Experience
The laws of each state can be very different. From the elements of a particular crime or civil offense to the potential punishments or damages available in court, Basking Ridge and Brooklyn can be surprisingly different. Even the nature of the court proceedings can be different from county to county and town to town. It's important to retain a personal injury lawyer who is experienced in the municipal courts where your case will be heard. An attorney who is familiar with the local procedures, administrative requirements, and customs will be an asset to your case. Plus, out-of-town attorneys can have a hard time connecting with local juries, and while most personal injury cases don't go to trial, why risk it? Hire an attorney from your own community who understands the local laws, values, and people.
Consider Your Attorney's Location
You shouldn't choose an attorney based primarily on location, but choosing one that is convenient to you will save you a lot of time and money. New Jersey personal injury lawsuits can take many months, or even years, to fully resolve. During that time, in addition to going to medical appointments and physical therapy, you will need to meet with your attorney a number of times for interviews, depositions, court appearances, and possibly a trial. Choosing a high profile attorney whose only office is hours from your home adds an unnecessary extra burden and expense. In addition to being more convenient, a local attorney will likely also have more experience in the local courts.
Do You Have Special Circumstances or Defendants?
You want an attorney who is well-versed in the nuances of your situation. If you're in a bicycle-auto collision, for example, you want an experienced bike injury lawyer rather than one who only has experience with auto accidents. If you suffer a trip-and-fall injury, like slipping on ice or tripping over a broken city sidewalk, you want an experienced premises liability attorney who can help you recover from all of the possible responsible parties. Not only are there complicated issues of potential liability, but there are also special rules for filing claims against municipalities or other government entities. An attorney whose practice focuses mostly on real estate transactions or corporate mergers is not the right choice to represent you in a personal injury claim. Hire an attorney who knows and understands the ins and outs of personal injury law to best protect your rights.
Reputation Matters
Although attorneys are the butt of many jokes about ethics, their conduct is closely supervised by each state's bar association and disciplinary committee. Lawyers are sworn to uphold the highest ethical standards and are subject to discipline for violations of those obligations. In New Jersey, the Office of Attorney Ethics maintains a website and archives so that the public is able to examine the records of all disciplinary actions taken against New Jersey attorneys. You can also find out about an attorney's reputation for honesty, integrity, and success from online reviews, client testimonials, or recommendations from friends and colleagues. Doing your own investigation before hiring an attorney can help make sure that you choose one who has not only a good reputation but also the right experience and personality for you.
The personal injury attorneys at the Mark Law Firm have years of experience in the state and municipal courts of New Jersey. We have six convenient locations in Basking Ridge, Newark, Oradell, Jersey City, Paterson, and Union, New Jersey, and we are proud to represent the values and people of our communities. Contact us today to make an appointment to talk to an attorney about your New Jersey personal injury case.