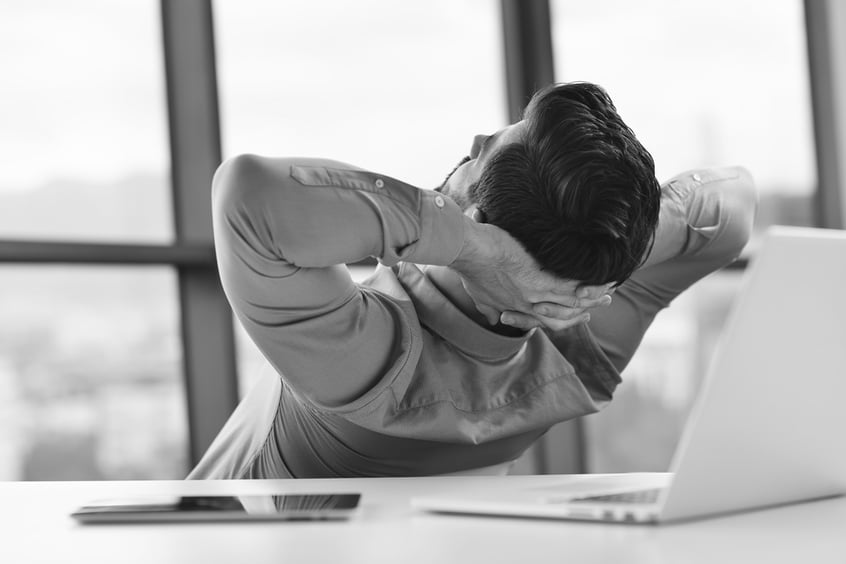 In New Jersey, the workers' compensation program protects employees who suffer from on-the-job injuries or work-related health conditions. State law requires that most employers carry workers' compensation insurance. Because each state has different requirements for workers' compensation programs, many aspects of coverage and policy regulations can vary from state to state. The question of whether you can work while receiving workers' compensation benefits is more complicated than "yes" or "no." Like many legal issues, the answer is that it depends.
Different Types of Benefits Under Workers' Compensation
If you are a covered employee and suffer a qualified injury, you are entitled to receive a number of different kinds of benefits from the worker's compensation system. A qualified injury is one that arises out of and is sustained in the course of a worker's employment. Most employees are covered by workers' compensation, although independent contractors are not.
Workers' compensation pays or reimburses injured workers for the medical expenses related to the treatment of their injuries. An employee who is injured on the job is entitled to these benefits regardless of whether the injury impacts their ability to work. Therefore, if you are able to do so, you can continue to work at your existing job or obtain additional employment while receiving approved treatment.
However, if an injury does affect an employee's ability to work, they may receive compensation for lost wages. These benefits fall into two categories: temporary disability and permanent partial or total disability.
Temporary Benefits

When a worker is unable to work for a period of more than seven days related to an eligible injury, workers' compensation pays temporary total disability benefits to replace some of their lost income. This benefit amounts to 70% of a worker's average weekly wage (not to exceed the maximum rate or fall below the minimum rate set by law; for injuries that happen in 2021, the maximum weekly benefit is $969 and the minimum is $258). An injured worker may receive these benefits from the date of their injury until the day they return to work, reach maximum medical improvement (MMI), or exhaust the statutory 400-week maximum.



Permanent Partial or Total Benefits

When a job-related injury or illness results in permanent bodily impairment or disability, workers' compensation pays benefits based on the severity and permanence of the individual's functional loss. These benefits are paid as compensation for the injured person's partial or total inability to continue working at any type of gainful employment; they are paid weekly from the time temporary disability benefits end and continue for the rest of the individual's life. [1] Permanent partial or total benefits compensate a worker for the permanent impact the injury has on their life. A worker can collect this benefit and work also.
For example, a worker partially loses their sight in an on-the-job accident. This reduces their ability to perform certain jobs. Even if they are able to obtain a job with this limitation, they will receive permanent partial disability benefits. These compensate them for the reduction in their physical abilities and overall employability that occurred as a result of a work-related injury.
Employment and Workers' Compensation Benefits
In general, workers who are receiving temporary benefits may not work, since these benefits are intended to compensate them while they are unable to perform their job. However, today's gig economy, in which many individuals have second jobs, independent employment, or side hustles makes "not working" more complicated. Selling things on the internet, driving for a rideshare like Uber or Lyft, performing remote customer service jobs, and other independent sources of income can count as work for purposes of determining workers' compensation eligibility.
It can be considered fraud under NJSA 34:15-57.4 to work while collecting temporary total disability benefits without reporting it to the workers' compensation carrier. This includes all types of labor or services for which you receive payment, even if that compensation is "under the table" or in cash. If you intend to continue performing any sort of work for which you will receive compensation while you are receiving temporary benefits, even if this work is not your main job and is not physically demanding, you should consult with an attorney.
If you are able to return to work but not perform all of your work duties, your employer may be able to provide you with light-duty work and resume paying you. Although an employer is not required to provide light-duty work, many choose to do so in order to minimize the time an employee is out of their workforce. If your workers' compensation doctor authorizes you to return to work with light-duty restrictions and your employer says they will accommodate those restrictions, you must return to work. If an employer requires an employee to return to light-duty work at a much lower rate of pay, their workers' compensation carrier might cover some of the difference. It is important that an injured worker in this situation hire an experienced attorney to negotiate with the insurer and protect the worker's rights.
Retain an Attorney for Your Workers' Compensation Claim
Generally, the right to receive workers' compensation is your only remedy for injuries you sustain in the workplace or work-related chronic conditions. This means that most of the time an injured employee can't file a lawsuit against an employer for work-related injuries in civil court. However, there are exceptions, and some injured workers may be able to pursue claims against third parties for workplace accidents or hazards.
If you have been injured in the workplace, consult with an experienced attorney to evaluate your options and ensure you recover the compensation you deserve.
For a comprehensive overview of workers' compensation in New Jersey, see our guide here.
[1] A Worker's Guide to Workers' Compensation in New Jersey. New Jersey Department of Labor and Workforce Development, 2016. A Worker's Guide to Workers' Compensation in New Jersey. Trenton, NJ.