In the last few weeks, the parent company of A&P supermarkets filed layoff notices for 9,515 workers throughout 93 New Jersey stores. In nearby New York, A&P plans to lay off more than 13,000 workers. This could spell disaster for workers across the state as the holidays approach – the effective dates range from mid-September until Thanksgiving day.
Layoffs are part of effort to reorganize and save the company.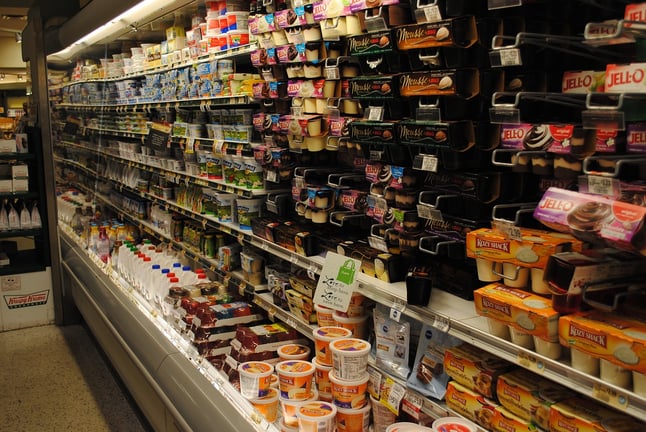 Montvale-based Great Atlantic and Pacific Tea Company, which operates under the brands A&P, Pathmark, Superfresh and Food Basics in New Jersey, filed for Chapter 11 bankruptcy protection last month. Chapter 11 bankruptcy doesn't necessarily mean the end of the business, however; the process allows a debtor to propose a plan of corporate reorganization that keeps its business alive and pays its outstanding debts over time. A&P previously filed for Chapter 11 in 2010 and completed the process successfully in 2012 but has struggled since then to regain its economic stability.
As part of this current plan, in addition to layoffs, the company will close many locations, including 10 in New Jersey. It also plans to sell nearly 40 other New Jersey A&P stores to ACME, Stop & Shop, and Key Food Stores Co-operative Inc. The Court has approved A&P's procurement of $100 million debtor-in-possession financing — a loan that allows the company to access capital for continued operations under court supervision.
Union and Personnel Concerns
Union officials are concerned about the layoff process and potential violations of A&P's collective bargaining agreements with its 7,200 union workers. While the company wants to lay off workers by location – particularly at stores that are closing – the union wants the company to consider seniority and offer more senior workers the chance to relocate. Both sides are making efforts to ensure that employees with jobs at the stores that are being sold will have seniority in the hiring process; the existing union contracts may be sticking points in the sale of those businesses if a mutually-beneficial resolution isn't possible. The union filed a petition with the court asking that the current union contracts be upheld as part of the approved final bankruptcy plan, noting that the unions made concessions worth $625 million during the 2010 bankruptcy reorganization.
Another concern is that workers may be laid off in a discriminatory manner, whether intentionally or not. Sometimes, layoffs result in the improper targeting of a protected class – workers who are ill or disabled, older workers, or those using protected leave. These workers can be the most vulnerable to termination, and because of this, are protected by both federal and state employment laws. If you feel you may have a claim for wrongful discharge or other adverse employment action under the federal laws or the New Jersey Law Against Discrimination, you should speak with an experienced New Jersey employment attorney.
Who is affected and what can you do?
The stores with layoff notices filed with the state are listed here, with the number of anticipated employees to be let go. Among the Pathmark and A&P stores that will be laying off significant numbers of employees are Allendale, Basking Ridge, Belleville, Bergenfield, Clifton, Denville, Edgewater, Elmwood Park, Fort Lee, Irvington, Jersey City, Linden, Mahwah, Midland Park, Ocean City, Ortley Beach, Wall Township, Wildwood, Woodcliff Lake, and Newark.
Often when a company needs to cut jobs, it puts together a severance package for employees as a way to soften the blow. A severance package can include a number of assurances, such as a continuation of pay and benefits, and frequently will outline ways to help with future job placements and referrals. If you are offered a severance package, it's important for you to contact an experienced employment attorney to ensure you don't unwittingly give up any rights by accepting. An attorney can also help you evaluate whether the severance offered is fair and negotiate the best possible severance package given the circumstances.
The Mark Law Firm's experienced employment attorneys can help you evaluate your options if you're subject to a layoff in Basking Ridge, Newark, or any other New Jersey location. Visit us at www.newjerseyattorneys.com or click the link below to contact us today!