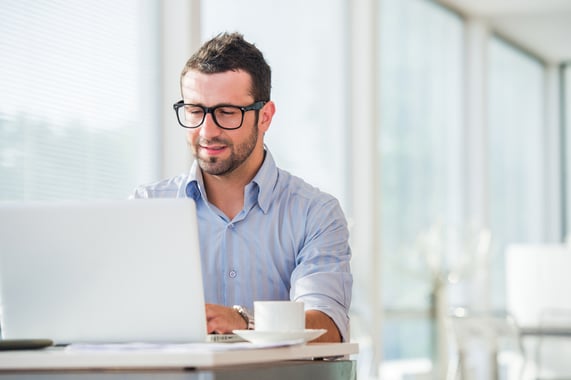 If you've been laid off by a New Jersey employer, you may be entitled to mandatory severance pay under the state's Worker Adjustment and Retraining Notification (WARN) Act.[1] This New Jersey law provides workers stronger protections than the corresponding federal statute,[2] so if you're covered, you could be entitled to a lot more support through this transition than you thought. In this article, we'll take a look at the New Jersey WARN Act and how recent changes to the law have granted employees more expansive rights in the face of layoffs.
What does the NJ WARN Act provide?
In its recently updated form, the NJ WARN act requires employers with at least 100 employees to provide a minimum of 90 days' notice prior to mass layoffs and, following termination of employment, a minimum of one week's pay for each year of service to the company. If they fail to provide the required notice, an employer must provide each affected employee an additional four weeks' pay. Thanks to the latest changes to the law, more employers and more layoff events are covered, and employees are entitled to longer notice periods. The severance provision is also a recent amendment to the act.
What if my employer isn't complying with the current law?
Employees who are not given the required notice and/or severance pay may file suit, either individually or on behalf of all affected employees, with the Superior Court. The court can then award plaintiffs any unpaid severance that the law requires in addition to the employees' reasonable attorneys' fees and court costs.[3] To make the strongest possible case in court, work with a trusted attorney who has experience asserting employees' rights under New Jersey employment laws.
What if I'm not sure whether my situation is covered?
The NJ WARN act has several provisions that detail what constitutes a covered employer and a covered layoff event. However, an employer might choose to read any ambiguities in their favor and leave it up to employees to claim the severance the law provides. Here are some key parts of what the law says about the entities and circumstances it covers:
It is triggered by a transfer…or a termination of operations [that] results, during any continuous period of not more than 30 days, in the termination of employment of 50 or more employees, or if an employer conducts a mass layoff

[4]

"Mass layoff" means a reduction in force…which results in the termination of employment at an establishment during any 30-day period for 50 or more of the employees at or reporting to the establishment.

[5]
[1] N.J. Stat. § 34:21-2
[2] 29 U.S. Code Chapter 23
[3] N.J. Stat. § 34:21-6
[4] N.J. Stat. § 34:21-2
[5] N.J. Stat. § 34:21-1
[6] N.J. Stat. § 34:21-2
This represents an expansion of coverage, both in the employers that must comply with the law and the events that trigger it. While the law's previous iteration covered employers who had at least 100 full-time employees, the current version applies to those with a total of 100 employees,[6] regardless of full- or part-time status. Additionally, the old law had a much higher bar regarding the number of employees that must be involved before the law takes effect.
With all the recent changes, it's best not to assume your employer understands its obligations and will be forthcoming about them. If you think there's a chance you're entitled to severance—even if your employer tells you you're not, be sure to consult with an attorney. They can assess the facts of your case and determine if you have a potentially valid claim.
The attorneys at the Mark Law Firm have a proven track record of protecting the rights of New Jersey employees, helping them hold their employers accountable and recover the compensation and damages they deserve. If you think your employer isn't complying with New Jersey's WARN Act, wage and hour, or prevailing wage laws, or if you've experienced workplace discrimination or harassment, we can help you understand the next steps to take and, if appropriate, work with you to pursue a claim. Learn about our experienced team, or see our blog for more information about your rights in the workplace.