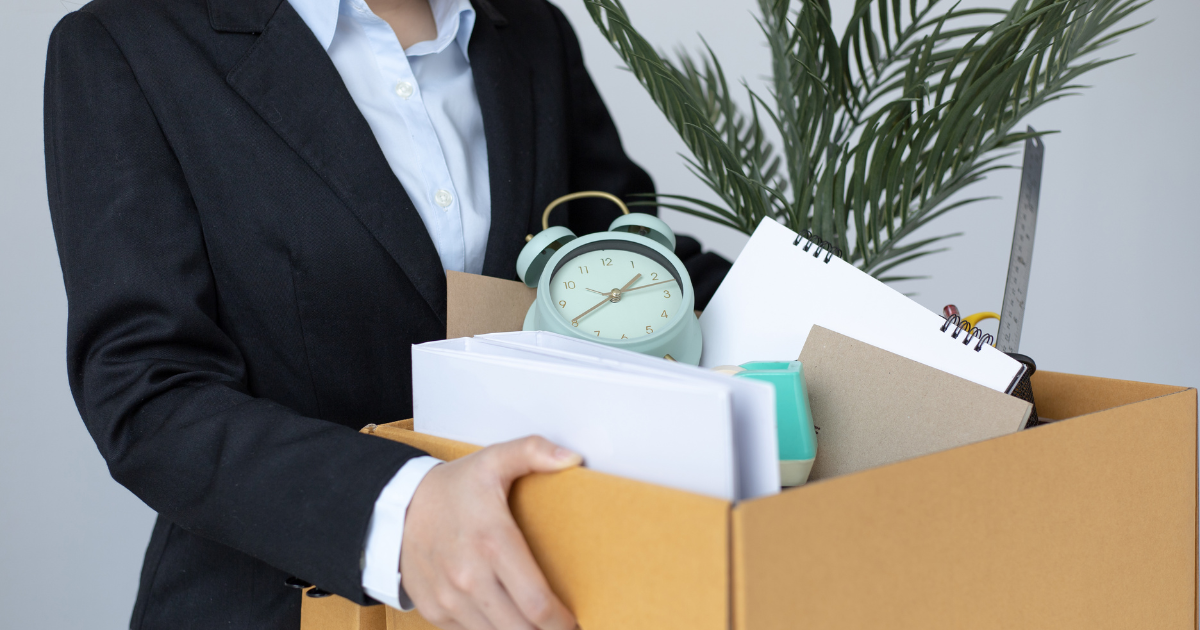 On April 10, 2023, New Jersey employers became subject to new restrictions on worker layoffs and mass terminations. Amendments to the state's version of the federal Worker Adjustment and Retraining Notification (WARN) Act were originally slated to take effect July 19, 2020; however, the governor issued an executive order delaying implementation due to the pandemic. With the new law now in effect, New Jersey employees enjoy some of the strongest protections in the nation from the financial stress that layoffs can cause.
The new law covers more employers.
New Jersey's WARN Act originally applied to employers who have been in business for at least three years and have at least 100 full-time employees. The current law applies to employers who have been operating for more than three years and have a total of at least 100 employees, regardless of full- or part-time status. Additionally, the definition of "employer" has been expanded to include not only individuals and private businesses that directly employ workers but also to other entities and individuals that
…[act] directly or indirectly in the interest of an employer in relation to an employee, [including] any person who, directly or indirectly, owns and operates the nominal employer, or owns a corporate subsidiary that, directly or indirectly, owns and operates the nominal employer or makes the decision responsible for the employment action that gives rise to a mass layoff subject to notification.
In short, this means parent companies, corporate managers, and other decision makers can be held liable for violations of the act's notice and severance provisions.
A broader range of layoff events will trigger the new law.
The newly implemented amendments apply worker protections to a broader range of termination events. Under the original version, a "mass layoff" was defined as the discharge of at least 500 employees or of 50 or more employees that represent at least 33% of the establishment's workforce. The updated version applies to any layoff of at least 50 employees, regardless of workforce size.
Not only does the new act cover smaller layoffs, but it also changes the way employees are counted. The original law counted employees who worked at an establishment, while the new language refers to employees who report to the establishment, suggesting that remote employees will likely now be included in the count. Additionally, "establishment" has been redefined to include all an employer's locations within the state. This means that employers with small locations throughout New Jersey that were previously not covered by the act may now be subject to its requirements.
More notice is now required before mass layoffs.
The previous version of New Jersey's WARN act required employers to provide at least 60 days' notice before the first termination in a mass layoff. The new law extends this notice to 90 days.
Covered employees are now entitled to severance pay.
The act's previous iteration imposed severance pay requirements on employers that failed to meet its notice requirements. The current version requires severance pay at a rate of one week for each full year of service for all covered employees. In the event an employer fails to meet the 90-day notice period, they will be required to pay affected employees an additional four weeks of severance pay.
New Jersey's previous WARN Act already provided greater protections than its federal counterpart. With the latest revisions, many laid off New Jersey workers will have the added security of a longer notice period and guaranteed income while they search for new employment. Additionally, the costs that the revised act imposes on employers who terminate large numbers of employees could have the effect of keeping more jobs in the state of New Jersey.
If you believe your employer has engaged in wrongful termination practices, it's important to work with an experienced employment attorney to ensure you receive the compensation to which you're entitled. To learn more about your rights as an employee, subscribe to the Mark Law Firm's blog.