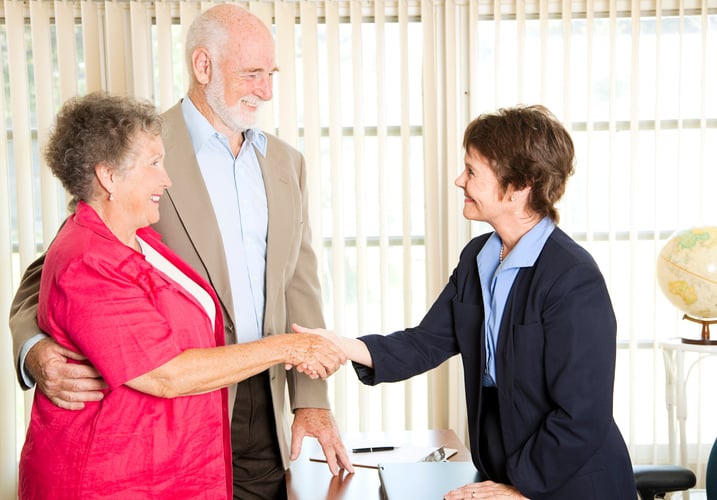 If you've suffered a personal injury, you know that it can affect all aspects of your life. In addition to your physical wounds, being injured can have a negative impact on your personal relationships, your career, and your long-term physical health or abilities.
If your injury was the result of someone else's negligence or fault, you may feel pressure to resolve your claims quickly and accept a settlement offer from an insurer. Hiring a personal injury attorney can help you navigate the confusing process of recovering damages to compensate you for your injuries and preserving your rights.
5 More Reasons to Hire a Personal Injury Lawyer

We've previously talked about 5 great reasons to hire a personal injury lawyer, including gaining access to their experience and connections to increase your recovery. But if you can't work and your bills are piling up, you may feel like it's too risky to pursue a claim rather than just taking an insurer's settlement offer. Here are 5 more reasons retaining a personal injury attorney makes sense if you've been injured.
1. Holds Off Creditors
After an accident that prevents you from working, one common headache is a mountain of medical bills. If you can't pay, these bills are turned over to collection agencies, where they increase exponentially because of fines and late fees and can seriously affect your credit. Personal injury attorneys are skilled at negotiating liens with medical providers so this doesn't happen. A "lien" assures your provider that you have a claim against a party for your injuries and gives them the right to be paid a negotiated amount from the proceeds of your case when it is resolved. This means you won't have to worry about unpaid bills, phone calls from creditors, and long-term damage to your credit—and you can continue to get the care you need.
2. Prevents Hassles
Dealing with insurance companies is confusing and time consuming. You can spend hours trying to figure out who is offering to pay what and what you need to do to comply with their requests. Hiring a personal injury attorney allows you to go back to your daily life—whether that's getting healthy enough to return to work or going back to your day-to-day activities following your recovery—without wasting hours trying to organize your bills and records or deal with representatives.
3. Helps You Access Resources
Experienced personal injury attorneys have access to resources like investigators and experts who can evaluate and help strengthen your claim against a negligent party. For example, if you are pursuing claims for injuries at a New Jersey day care, an experienced New Jersey personal injury lawyer would be able to quickly and easily communicate with an expert versed in the legal duties and responsibilities of day care establishments in the state and an investigator who could dig into whether your provider was meeting those duties. He might also recommend professionals to evaluate the severity and assess the value of your child's injuries.
4. Speeds Resolution
Hiring a personal injury attorney to help you recover from a negligent party or its insurer also helps make sure that your case progresses. Sometimes, insurers will deliberately delay resolution of a case as a tactic to drive down the amount a claimant is willing to settle for. Other times, claims just fall through the cracks of busy adjusters and piles of paperwork. A personal injury attorney is your advocate to help keep pressure on a negligent party's insurer to investigate and resolve the case or move forward through litigation.
5. Increases Your Recovery
If you suffer personal injuries as a result of someone else's negligence, you probably know you can recover for your related medical expenses and compensation for lost wages. But an experienced personal injury attorney can ensure you recover all the damages you are entitled to, including things you may never have realized were compensable (like loss of future earnings, for example). An experienced personal injury attorney will evaluate your case and provide an expert recommendation on how to value and handle your claim. Most of the time, hiring an attorney can help you recover much more than an insurance company will initially offer.
Worried About the Cost of Hiring a Personal Injury Attorney?
If you're worried that you can't afford an attorney, we can help put your mind at ease. Many personal injury cases can be handled on a contingency basis for you, which means that instead of paying by the hour for legal services, the attorneys will take a percentage of the amount you recover in your suit. This allows you to pursue a lawsuit without a risky investment of time and money.
You should contact a personal injury attorney as soon as possible after your injury. Many claims have time limits! In addition to helping to preserve your rights, an experienced personal injury attorney can walk with you through every step of your journey to recovery. Click below to download our FREE guide discussing what you should do to protect your rights if you are injured. Then contact us to make an appointment for a free, no-obligation consultation with one of our experienced personal injury attorneys in Newark, Basking Ridge, or Oradell.