Maybe you've been injured in an auto accident or suffered a personal injury; maybe you've been the victim of sexual harassment, wage theft, or other employment law violation; maybe you need representation in a civil dispute. If you need representation but worry that you can't afford an attorney, there are a number of ways that law firm retainer agreements can meet your needs.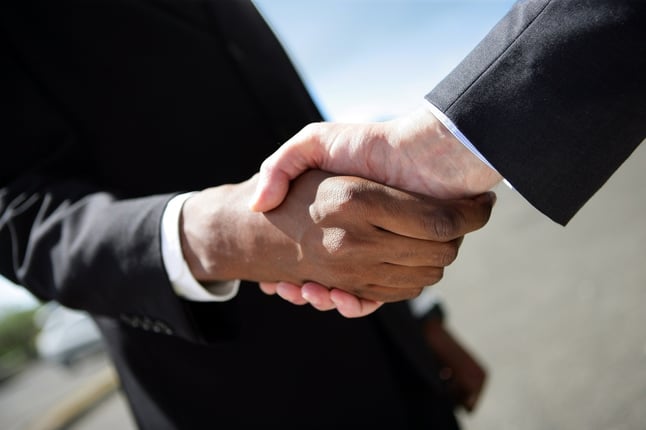 What is a Retainer Agreement?
A "retainer agreement" is just the legal term for a formal, written agreement with the law firm. In New Jersey, when a person engages the services of a lawyer, the attorney must prepare a written contract setting out the scope of representation and the fee to be charged. According to the rules of professional conduct for attorneys, the retainer agreement should also include notice that the lawyer has advised the client of the right to pay hourly and explained that any cases that settle will be subject to a statewide judgment lien search (i.e., that proceeds may be allocated to pay off existing creditors who have registered a legal claim).
What Kind of Retainer Agreements Are Possible?
New Jersey laws set certain requirements and restrictions for retainer agreements, but a few different kinds are allowable.
Contingency Agreements
A pure contingency retainer agreement allows you to litigate a case while paying nothing up front. You agree to pay a percentage of what you receive in settlement or verdict to your attorney at the end of your case if you are successful. In New Jersey, the law sets a cap on how much your attorney's share can be, depending on how much you recover.
33 1/3% of the first $750,000 recovered;
30% of the next $750,000 recovered;
25% of the next $750,000 recovered;
20% of the next $750,000 recovered; and
On all amounts recovered in excess of the above, by application for award of a reasonable fee in accordance with the provisions of the court rule.
Pure contingency agreements are most common in personal injury disputes. This allows you to pursue your case against a responsible party or insurance company without investing money up front. If (and only if) you recover damages, including but not limited to sums for medical bills, wage loss, and pain and suffering, your attorney will be entitled to a portion pursuant to the above schedule.
Hourly Retainer Agreements
In other cases, it's not practical (and sometimes not permitted) to enter into a contingency agreement. In this case, one option is an hourly retainer, setting out a fee by the hour. New Jersey law requires that attorneys charge an hourly rate for certain kinds of cases, including family law and criminal defense matters. An hourly rate is also common in matters that involve negotiating, counseling, or drafting documents like employment contracts or severance agreements and prenuptual or reconciliation agreements, or in civil defense matters (i.e., if you are sued).
Blended Rate Legal Agreements
Blended rate legal agreements allow you to pay a reduced hourly rate during the course of your litigation and then pay a smaller contingency percentage payment at the end. The blended rate legal agreement is ideal for those clients who do not want to pay a higher contingency or higher hourly rate, but would accept a lower rate for both.
Flat Rate Legal Agreements
Flat rate agreements assure you that your legal fees will be a fixed, negotiable rate and no more. This kind of arrangement is most common for things like simple criminal matters (e.g., DUI representation or bail hearings) and civil matters like pre-litigation demand letters.
Litigation Costs
Except in flat rate cases, you will typically be required to pay costs as well as attorney fees. In a contingency case, costs will be taken out of your gross settlement amount; in an hourly or blended agreement, they will be set forth on regular invoices. These costs can include courier or messenger delivery fees, court filing fees, postage, expert witness fees, expenses for obtaining medical records, and other similar expenses. Attorneys are also obligated to use any settlement proceeds to pay outstanding third-party expenses related to the case (like medical liens) and debts that have been recorded with the state by creditors, including third-party legal loans, secured debts, Medicare/Medicaid liens, and any other judgments that are recorded.
The Mark Law Firm offers different representation agreements depending on the circumstances of your case. To learn more about the various types of legal agreements, whether contingency, hourly, blended rate, or a flat fee, contact us today. We represent clients throughout the State of New Jersey and are open to discuss your reasonable ability to pay so you have the best chance of affordably getting the representation you need to preserve your rights. We are negotiable with our clients on the down payment (or retention fee) charged. Our hourly rate clients are charged monthly unless another schedule is agreed upon (such as quarterly).
Contact us now through our website or call us at 908-375-6767 to speak with one of our Basking Ridge, Oradell, or Newark attorneys about our fee agreements.