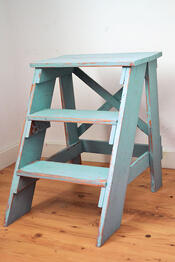 Abigail McManus, a 19-year-old college student, was looking forward to starting her first job. Besides the fact that McManus was born with dwarfism and is less than four feet tall, she is just like any other young college student. Despite her condition, McManus is able to do all of the same things most people her age enjoy doing, as long as she has a step stool to help her reach things above her head. So, when a local convenience store hired McManus, she was confident that she would be able to succeed as long as she was provided with a stool. Because she had applied, interviewed, and been hired on the spot by an encouraging and reassuring manager, McManus thought everything would be fine.
When McManus reported for her first day of training, things immediately seemed different. During a group training session, McManus alleges that she was publicly humiliated in front of other trainees. She claims that the training coordinator forced her to perform tasks that she could not do without the aid of a stool, and when McManus asked for a stool, her request was denied. McManus held back tears as she tried to perform the tasks, but the training coordinator still found her efforts to be unacceptable. McManus was told that she should have never been hired in the first place and was fired that very day.
Besides losing her job, McManus says that her experience has also taken an incredible emotional toll. She says that until that day, she had never felt that she was incapable of doing anything just because of her dwarfism. Following this embarrassing and discouraging ordeal, McManus decided to file a lawsuit against her former employer under the Americans with Disabilities Act (ADA). Under the ADA, an employer is required to provide disabled workers with reasonable accommodations to assist with their special needs.
In this case, the only accommodation McManus requested was a stool. Despite this simple request that would have fully enabled her to perform her job, her employer still refused to provide it. McManus also claims that the way in which the training coordinator ridiculed her was discriminatory and that both of her claims are clear violations of the ADA. She hopes that her lawsuit not only rectifies the wrong that was done against her, but also changes the way in which people think of other workers with dwarfism.
Source http://philadelphia.cbslocal.com/2014/02/28/new-jersey-woman-claims-her-dwarfism-led-to-her-firing/