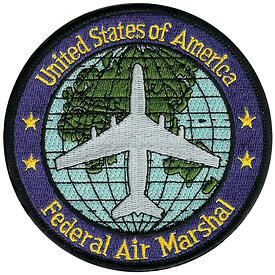 Federal air marshals are responsible for keeping the skies safe. Air marshals travel undercover on hundreds of commercial flights every day to intervene in the event of an emergency or terrorist threat. A former air marshal trainee has filed a federal lawsuit alleging that she was fired after being discriminated against due to her gender and physical stature. The Department of Homeland Security (DHS), the government agency that oversees the air marshal program, denies any discriminatory policies or discriminatory culture.
Samantha Stout stands just under 5 feet tall and weighs approximately 100 pounds. Although smaller than the average air marshal, Stout applied and was hired for the job. Stout successfully completed the first phase of training and moved on to the secondary phase. During this phase, however, Stout claims that her dream of serving her country as a federal agent came to a sudden and unexpected crash.
Stout alleges that instructors treated her unfairly and discriminated against her during the second phase of her training at a New Jersey facility. She claims that she was subjected to a variety of demeaning and abusive behaviors that created a hostile training environment. Stout suffered ridicule based on her sex and stature and was the target of screaming and taunting by her instructors. When she attempted to stand up against the unfair treatment, the air marshal program dropped her.
In response to her termination, Stout filed a federal discrimination lawsuit against the Department of Homeland Security. The case has yet to proceed to trial, but a judge has determined that Stout's claims have merit and denied the government's attempt to dismiss the case. The judge further ruled that the trial will proceed in the Eastern District of Pennsylvania, despite the government's request to proceed in New Jersey.
Source: http://www.mcclatchydc.com/2014/02/24/219196/a-stout-heart-charges-air-marshal.html
Photo: « U.S. Federal Air Marshal Service patch » par Federal Air Marshal Service, uploaded by w:User:SGT141 — w:User:SGT141 (en:File:USA - FAMS.jpg). Sous licence Public domain via Wikimedia Commons - http://commons.wikimedia.org/wiki/File:U.S._Federal_Air_Marshal_Service_patch.jpg#mediaviewer/Fichier:U.S._Federal_Air_Marshal_Service_patch.jpg