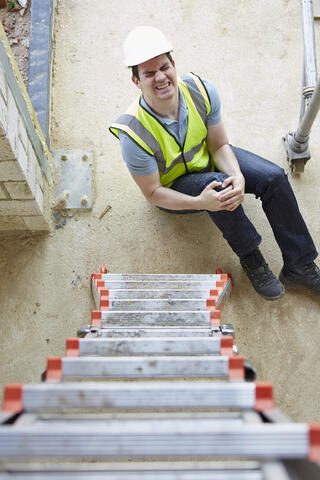 If you are a New Jersey employee who has been hurt on the job, workers' compensation will cover your medical expenses, lost wages, and many other costs.
Often, workers' compensation is the only way to recover from your work-related injuries. Sometimes, however, it may be possible to get compensation for your injuries from sources other than workers' compensation. An experienced attorney can not only help you navigate the workers' compensation system and make sure you fully recover the workers' comp benefits you deserve but also evaluate whether you may have additional compensable claims against other parties.
Can I File a Lawsuit Against My Employer?
Workers' compensation is generally an exclusive remedy. What this means is that if you are eligible for the benefits and protection of workers' compensation, you usually cannot sue your employer for on-the-job injuries. In certain circumstances, however, it may be possible to file a lawsuit against your employer in addition to or instead of collecting workers' compensation benefits.
One circumstance that could support a lawsuit is where a worker's injury was caused by the intentional, reckless, or illegal actions of the employer or its agents.[1] Criminal actions such as assault in the workplace, for example, might meet this standard.[2] An employee may also be able to file a lawsuit against their employer for creating, allowing, or failing to appropriately protect employees from serious hazards in the workplace. These could include dangerous conditions like exposure to asbestos contamination, pollution, hazardous materials, or noise as well as dangerous situations involving other workers or clients.[3]
In addition to collecting workers' compensation benefits for physical injuries, employees may also sue employers for non-physical injuries, like emotional distress, that aren't within the scope of workers' compensation under appropriate statutes allowing such damages. Finally, an employee may also file a lawsuit for physical and emotional injuries related to harassment or discrimination in the workplace (which are not compensable under workers' comp).
Could I File Claims Against a Third Party?
If your injuries are the fault of someone other than your employer or its agents, you may be able to file an insurance claim or a lawsuit against the responsible party in addition to collecting workers' compensation benefits. If you are injured on a production line by a piece of faulty equipment, for example, you may be able to file a product liability claim against the manufacturer or supplier. Or, if you are involved in a car accident while delivering an order to a customer, you may be able to file a claim or lawsuit against the at-fault driver of the other vehicle.
If you are successful in a claim or lawsuit against a responsible third party or your employer, you will likely have to pay back any workers' compensation benefits out of your settlement or recovery. The amount you can recover in a lawsuit, however, often exceeds the amount paid by workers' compensation benefits because damages like emotional distress and pain and suffering, which aren't paid by workers' comp, can be awarded. An experienced personal injury attorney can help evaluate the facts of your case and determine whether claims against a third party would be possible under New Jersey or federal laws.
An Experienced Lawyer Can Help You Recover
Even if you can't recover additional damages in a lawsuit or insurance claim, you may be able to collect other benefits for your work-related injury or disability from government or private entities. For example, Social Security Disability Insurance (SSDI) benefits may be available from the federal Social Security Administration (SSA) if your injuries leave you severely mentally or physically disabled. Improperly structuring a workers' compensation settlement agreement, however, can make you ineligible to collect SSDI benefits. You may also be entitled to union pension benefits, veterans' administration (VA) benefits, Medicare payments, or private insurance benefits related to your injury or disability status.
Consulting with an experienced attorney can help ensure you receive all benefits available to you following a work-related injury, which may include workers' comp, insurance claim settlements, litigation, and other forms of recovery. The attorneys at the Mark Law Firm will help you navigate the workers' compensation system and recover the benefits you deserve. Contact us today for a free, no-obligation consultation.
For a comprehensive overview of workers' compensation in New Jersey, see our guide here.
[1] [1] N.J.S.A. 34:15-8
[2] Di Cosala v. Kay, 450 A. 2d 508 (NJ Sup. Ct. 1982).
[3] Id.