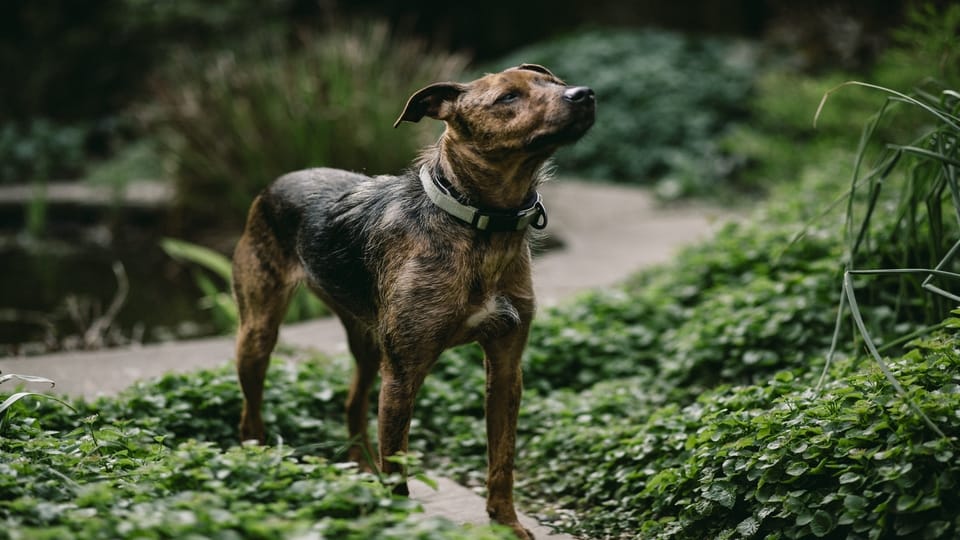 Even sweet-tempered dogs can nip or bite when startled, frightened, or provoked. Children are particularly susceptible to dog bite injuries, both because they tend to be right down on a dog's level and because they don't always treat animals with gentleness and respect. Unfortunately, a dog's instinctive bite or nip can cause serious injuries to a child. If your dog bites a child, here's what to do.
On the Spot: First Steps
Whether you're on your own property or in public, the first thing you must do is secure your dog. Take action quickly to separate the dog from the child. If you are inside, restrain the dog in a kennel or put it into another room. If you are outside, put the dog in a (well-ventilated and temperature controlled) vehicle or attach its leash to something stationary.
Next, take steps to assess the child's injuries and get appropriate medical care. To treat small bites and scratches, use appropriate first aid measures to clean the area and prevent infection. If the child seems to have more serious injuries, call for emergency medical services or go to a doctor immediately. Many animal bites or scratches, even small ones, can result in health risks, including severe impairments, illness, and even death.
Exchanging Information and Preserving Evidence
If it's possible and appropriate, it's a good idea to take pictures and/or video recordings of any observed injuries and the scene of the occurrence. Make notes about the circumstances of the injury (whether the dog was playing with the child, if the child asked to touch or pet the dog, how many children or other dogs were around, if the child's guardian was nearby, etc.). If there were other witnesses to the occurrence, make sure you get their contact information. If they are willing, you can ask them to record a video or audio statement about what they saw.
Provide information to the child's parent or guardian about your dog's vaccination history (e.g., current rabies vaccine) and valid license or registration status if applicable. New Jersey state law requires owners to maintain current rabies vaccinations for all dogs, even ones who are "indoor-only" or primarily indoor pets. A dog's first rabies vaccine is good for one year; each vaccine after that is good for three years. Most veterinarians provide a collar tag to memorialize your dog's rabies vaccination date.
Evaluating Liability and Potential Coverage
If the child isn't yours, exchange contact information with the child's parent or guardian and provide information about any homeowners or other insurance policies that may apply. You may wish to contact your own insurer to discuss whether there may be coverage for any expenses or damage claims. New Jersey has a "strict liability" statute for dog bite injuries, which means that a dog's owner is responsible for any and all injuries that directly result from a bite so long as a child is in a public place or lawfully on private property. An owner is liable even if they took appropriate measures to restrain the animal or to protect or warn others—even if the animal has never previously acted violently or caused injury.[1] It's essential to properly supervise your dog when it interacts with children, even if it hasn't displayed any signs of aggression or is familiar with the children.
Will My Dog Be Put Down?
If the injury is series or the circumstances of the bite seem vicious, the child's parent or guardian will likely call the state health authorities to report the incident. The New Jersey Department of Health's animal control division will investigate the occurrence, evaluate the animal's history and medical records, and consider any past incidents involving the animal. Then, the agency will make a decision about what the appropriate action should be for the animal. Although an investigation ultimately may result in an order for your dog to be euthanized ("put down"), this does not happen automatically any time a bite or injury occurs. In many cases, the state may require the owner to enroll the dog in obedience classes or muzzle it while in public.
You may be able to provide evidence to the investigation that shows a child provoked or attacked your dog. Such evidence may help you defend against liability claims and demonstrate that your dog acted reasonably in the circumstances. For example, the law doesn't impose liability on an owner if the child deliberately acted in a way intended to incite the animal (e.g., by beating or tormenting it) and the dog bit the child in self-defense.[2] This information can influence what animal control recommends as well as affect the value of potential legal action on behalf of the child.
When to Contact an Attorney
A dog bite can cause bruising, broken bones, severe lacerations, damage to vital organs, infections, and other significant physical trauma to children. These injuries often require extensive treatment to repair, frequently including multiple rounds of plastic surgery and physical therapy as the child grows older. In addition to physical injuries, long-term disabilities, and scars, a child can experience long-term emotional distress or post-traumatic stress (PTSD). If these injuries are the result of your dog's bite, you may have to defend against a civil lawsuit. All of these types of damages are recoverable under New Jersey personal injury law.
An experienced dog bite attorney can help you resolve these potential personal injury claims or defend against a lawsuit. You should consult an attorney experienced in handling animal attack claims to evaluate your case and prepare the best possible presentation of your defense.
To learn more about how to manage unexpected events and learn more about your rights, subscribe to our blog.
[1] NJSA 4:19-16
[2] Budai v. Teague, 212 N.J. Super. 522 (Law Div. 1986); see also Dranow v. Kolmar, 92 N.J.L. 114, 116-17 (1918).