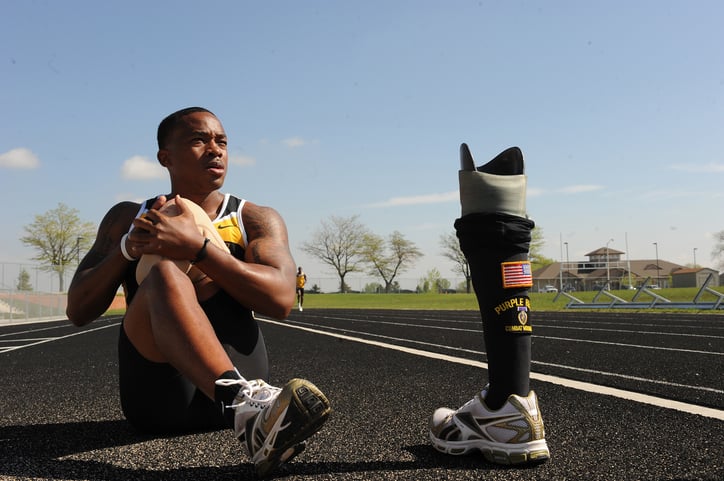 If you're injured at work or develop a work-related medical condition, the New Jersey workers' compensation system can help pay your medical expenses and replace your lost wages for time off during your recovery. You may not realize that in addition to recovering your costs, you may also be entitled to compensation for any permanent impairment you sustain as a result of your injuries or occupational disease.
What is a Compensable Illness or Disease?
New Jersey employers are required to carry workers' compensation insurance on all employees working in the state. This insurance is designed to help you if you are injured in the course of your employment (like in an accident at work or while performing work-related duties) or if you suffer from an occupational disease (such as hearing loss or carpal tunnel syndrome). Some emotional illnesses may also qualify as industrial disabilities.[1]
How Do You Receive Benefits?
You must notify your employer within certain time limits of your injury or illness; it will submit the claim to its workers' comp insurer and determine whether your claim is covered.[2] If the claim is accepted, the carrier and your employer will direct you to one or more appropriate medical providers and will pay for your reasonable and necessary medical expenses. If you are out of work for more than seven days, you may also receive temporary disability benefits to help replace your lost wages so you can focus on rehabilitation and recovery.[3]
What Is Permanent Partial Disability?
Once you reach maximum medical improvement (MMI), or when you return to work, you will be evaluated to determine whether your injury or disease has left a permanent impact on your life. If so, you may be entitled to an award of "permanent partial disability" (PPD) benefits to compensate you for your permanent "loss of function." Certain physical injuries automatically qualify for partial or total disability in amounts set by statute. These "scheduled" losses include the amputation of limbs (including fingers, hands, arms, legs, feet, and toes) and losses of vision or hearing.[4]
How Is the Amount of PPD Determined?
In many states, the amount of permanent disability compensation you receive depends only on whether you are impaired in the workplace—that is, whether you are restricted from or unable to work in your occupation. In New Jersey, however, a Judge of Compensation will evaluate permanency payments based on loss of function across all aspects of your life, including not only workplace impairment but also any loss of ability to engage in sports, hobbies, and other home activities. At this hearing, you must present:
Medical proof of impairment (e.g., an MRI, surgical record, and/or other medical testimony) and
Personal testimony (describing your limitations).[5]
Once a claimant proves he or she has a permanent disability under these criteria, the Judge of Compensation decides whether the limitation is serious enough to merit compensation; if so, the Court determines a fair amount to award. Unlike in other states, PPD benefits can be awarded even if you are fully able to return to your regular employment, as long as you demonstrate a permanent disability that impairs your ability to carry out the "ordinary pursuits of life."
How a New Jersey Workers' Compensation Attorney Can Help
New Jersey workers' compensation laws can be complicated and confusing. In order to ensure you receive the compensation you deserve for your on-the-job injury or occupational disease, you must comply with all appropriate deadlines, requirements, and administrative procedures. An experienced workers' compensation attorney can help evaluate, prepare, and present a case to the Judge of Compensation that fairly demonstrates your limitations so you can receive the benefits you deserve.
To schedule an appointment with one of our experienced New Jersey workers' compensation lawyers at the Basking Ridge, Oradell, or Newark, New Jersey, law offices of the Mark Law Firm, contact the firm online or call 973-440-2311, 908-626-1001, or 201-787-9406 today.
For a comprehensive overview of workers' compensation in New Jersey, see our guide here.
[1] N.J.S.A. 34:15-36. See Saunderlin v. E.I. Du Pont Co., 102 N.J. 402 (N.J. 1986).
[2] N.J.S.A. 34:15-17. See http://www.nj.gov/treasury/riskmgt/workers-comp.shtml for more information.
[3] N.J.S.A. 34:15-14. See http://lwd.dol.state.nj.us/labor/wc/workers/benefits/benefit_index.html for more information.
[4] N.J.S.A. 34:15-12. See http://lwd.dol.state.nj.us/labor/forms_pdfs/wc/pdf/2016_schedule.pdf for more information.
[5] Perez v. Pantasote, Inc., 95 N.J. 105 (1984).
Image by Army Medicine via Flickr https://www.flickr.com/photos/armymedicine/8447985068. Some rights reserved.