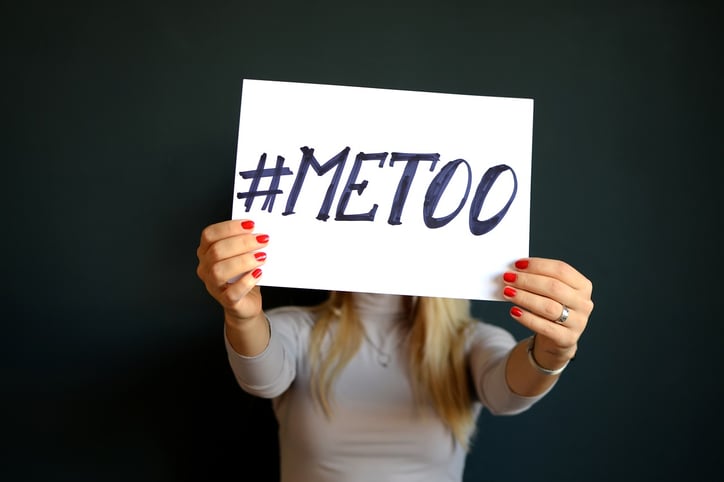 With all the media attention on high profile cases of sexual harassment, some people are confused as to what behavior constitutes workplace sexual harassment. Sexual harassment is harassment based on gender or sexual preference, and it occurs when an employee is subjected to unwelcome conduct of a sexual nature. Employers and employees alike should understand what the legal standards are for defining sexual harassment.
Employers have a legal obligation to protect their employees from all forms of workplace harassment. Supervisors are considered to be representative agents of an employer, so their improper conduct is directly chargeable to the company. Under certain circumstances, an employer may also be held liable for the actions of non-supervisory co-workers who engage in harassment.
Quid Pro Quo Harassment
Quid pro quo sexual harassment occurs when an employer or a supervisor demands, requests, or implies that an employee must engage in sexual activity in order to receive an employment benefit. For instance, if a manager tells one of his employees that she must go out on a date with him before she'll be eligible for promotion, the manager has likely committed quid pro quo sexual harassment. This kind of harassment is fairly easy to identify, although it can be pervasive enough in a company's culture that victims are reluctant to come forward. If you've been subjected to this kind of behavior, consult an experienced sexual harassment attorney.
Hostile Work Environment
Hostile work environment sexual harassment, on the other hand, can be less straightforward. This kind of harassment occurs when an employee is subjected to behavior that is "sufficiently severe or pervasive to alter the conditions of [the victim's] employment and create an abusive working environment."[1] The problem, of course, is figuring out what conduct is okay and what isn't. New Jersey's Supreme Court admits that "In fashioning a standard we acknowledge that the hostile work environment claim is still evolving. Conduct considered normal and non-discriminatory twenty years ago may well be considered discriminatory today."[2]
The following are examples of conduct that could constitute sexual harassment in the workplace.
Lewd or sexual comments
Sexual advances
Requests for sexual relations
Unwelcome touching
Sexually explicit material in the workplace
Sexual harassment law prohibits behavior that a reasonable person would find intimidating or abusive. This type of behavior violates every employee's right to a safe workplace.
What Is the "Reasonable Person" Standard for Workplace Sexual Harassment in New Jersey?
In New Jersey, a claim can be upheld in situations sexual harassment of women by men, men by women, men by men, and women by women. The New Jersey Law Against Discrimination (NJLAD) protects both men and women and prohibits both heterosexual and homosexual harassment. The "reasonable person" standard requires a plaintiff allege conduct that a reasonable person of similar gender or sexual orientation would believe altered the conditions of their employment and created a working environment that was hostile to them. So, to state a claim for hostile work environment sexual harassment in New Jersey, a female plaintiff must allege that conduct occurred because of her sex, which a reasonable woman would consider sufficiently severe or pervasive to alter the conditions of employment and create an intimidating, hostile, or offensive working environment. Just because a person is offended isn't enough to sustain a legal cause of action.
For the purposes of establishing and examining a cause of action, the test can be broken down into four prongs: the complained-of conduct constitutes illegal sexual harassment if (1) it would not have occurred but for the employee's gender and (2) it was severe or pervasive enough to make a (3) reasonable woman believe that (4) the conditions of employment are altered and the working environment is hostile or abusive.[3]
Stereotyping, Bias, and Chauvinism
Although sexual harassment can be carnal in nature, it does not have to be. Sexual harassment can also include actions and behavior based on gender stereotypes, gender bias, or chauvinism. Anything that is particularly offensive to one gender or is directed at you because of your gender can potentially contribute to a hostile work environment in violation of the NJLAD.
If you think you're being sexually harassed or discriminated against at work, you don't have to take it—and you don't have to quit. Discuss your situation with an experienced New Jersey employment law attorney right away. Lawyers at the Mark Law Firm help clients in Basking Ridge, Newark, Oradell, Jersey City, Paterson, Union, and all over New Jersey. Contact us today to make an appointment at any of our convenient locations.
[1] Lehmann v. Toys R'Us, Inc., 626 A. 2d 445 (NJ 1993).
[2] Id.
[3] Id.