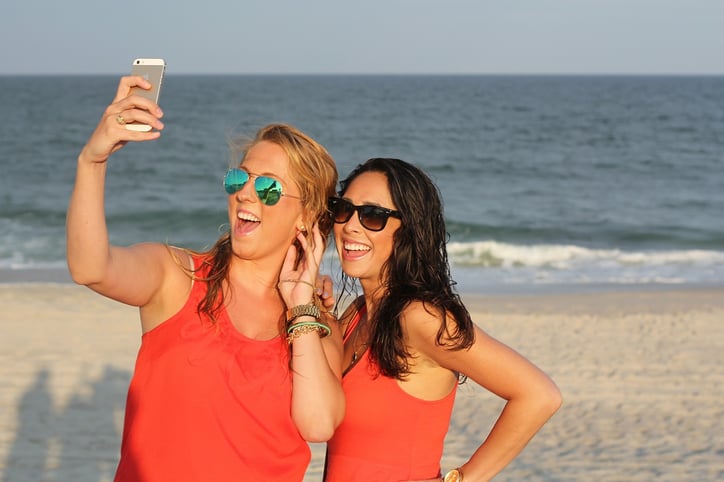 If you are pursuing claims in the New Jersey courts for personal injuries you've suffered as a result of someone else's negligent, reckless, or intentional behavior, you must be careful to control your presence on social media. Social media allows you to connect and interact with friends, express your creativity and feelings, solve problems, and find resources—all things you may need even more when you're recovering from injuries.
But your online presence can be used by lawyers for an insurance company or defendant to undermine your credibility and refute allegations that you were damaged as a result of their client's actions. Whether you use Twitter, Facebook, Instagram, Pinterest, Google+, Snapchat, or any other online platforms, here are some tips to help you use social media wisely—without negatively impacting your claims.
How Social Media Can Be Used in a Case
In a New Jersey personal injury case, you may be entitled to compensation for many kinds of temporary and long-term harm or disability. Damages can include pain and suffering, medical expenses, devices, and care, lost wages and/or loss of earning capacity, and loss or reduction of your ability to enjoy life's pleasures in the same way as before your injury.[1] To refute your claims and attempt to minimize the value of your claimed damages, defense lawyers and investigators will work to find evidence that you weren't injured, were injured less severely than you claim, or have returned to full health and functionality rather than suffering long-term damage or loss of ability. Photos, videos, and status updates taken from your social media feeds can be used in court to contradict your alleged damages or undermine your credibility, especially if they seem to contradict your testimony about your injuries or limitations.
Even if your social media settings are "private" (i.e., visible only to your friends), courts are allowing defense teams to obtain an increasingly broad range of social media content from plaintiffs. For example, a federal court in Wyoming recently ordered a plaintiff to produce her entire Facebook account history from the date she suffered the relevant injury forward "which addresses Plaintiff's significant emotional turmoil, any mental disability or ability, or relate significant events which could reasonably be expected to result in emotional distress" as well as "all Facebook postings which reference the accident, its aftermath, and any of her physical injuries related thereto."[2] In many cases, a plaintiff will be ordered to turn over copies of all social media account postings that are relevant to his or her claims, together with a log of all posts that are redacted from the production and why (e.g., that they are privileged or irrelevant). Courts generally do not, however, permit defense counsel to gain access to a plaintiff's accounts through subterfuge (for example, sending a fake friend request) or by forcing a plaintiff to turn over his or her password.
Tips for Best Social Media Use
It's okay to continue to use social media after an injury, especially for innocuous things like sharing news articles or memes. However, you should assume that all photos, videos, Tweets, status updates, live feeds, and other content may be seen by the insurance company or defense counsel. Follow these "best practices" to minimize the risks.
Be selective about what you post related to your physical or emotional condition, your recovery, your medical care, or other things that could be relevant to your legal claims.
Don't update your profiles with all those extra old vacation photos you've been meaning to post. Even if they are from before your injury, they can seem confusing and misleading about what you are doing and what your current level of disability or impairment really is.
Don't delete your profiles or any old posts. Litigants have a duty to preserve evidence that may be relevant to their case; deleting content can make it seem like you are hiding something or attempting to obscure the truth. This can result in the judge instructing the jury that destroyed evidence is assumed to be harmful or negative to your case, dismissing your entire claim, and/or requiring you to pay fines, penalties, and attorneys' fees.

[3]
Consult with an experienced personal injury attorney as soon as possible after an injury to learn the best things you can do to help you build a strong case, determine what you deserve for your injuries, and resolve your New Jersey personal injury case successfully. To schedule a free, no-obligation consultation with an attorney at the Basking Ridge, Newark, Oradell, Jersey City, or Union, NJ, law offices of the Mark Law Firm, contact us online or call 973-440-2311, 908-626-1001, or 201-787-9406 today.
[1] See New Jersey Automated Model Civil Jury Instructions Charge 8.10, "Damages–Effect of Instruction–Personal Injury Case Verdict Sheet," and Charge 1.12O, "Damages." New Jersey Courts, n.d. Accessed 24 Aug 2017.
[2] Gordon v. TGR Logistics Inc., et al., 2017 WL 1947537 (D. Wy. May 10, 2017).
[3] Gatto v. United Air Lines, Inc., 2013 WL 1285285 (D.N.J. Mar. 25, 2013).