Jeffrey Heffernan was a detective in the Paterson, New Jersey, police department. One day in April 2006, he stopped by the campaign offices of Lawrence Spagnola, who was running for mayor. His bedridden mother had asked him to obtain a yard sign for her so she could publicly support Spagnola's campaign. Heffernan picked up the sign and chatted with the campaign manager before heading to his mother's home.
When Heffernan reported to work the next day, he wa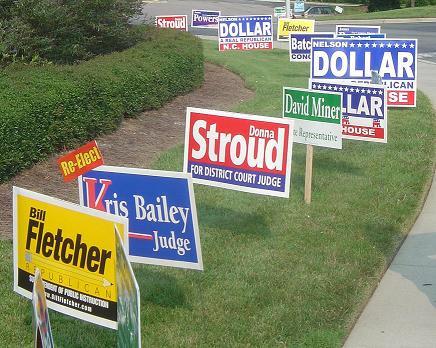 s informed that he was being reassigned to night shift foot patrol – a significant demotion from detective to patrolman. Another officer had seen him at Spagnola's campaign headquarters the night before and told the current police chief, who was actively supporting the opposing mayoral candidate, incumbent Jose Torres. Spagnola was a previous Paterson police chief and a close personal friend of Heffernan's. Heffernan was told that the reason for his demotion was because of his involvement in Spagnola's campaign.
The First Amendment Protects Political Speech for Public Workers
The First Amendment to the U.S. Constitution protects public workers' rights to free speech, particularly political speech, and free association. Generally, this means that they cannot be fired, demoted, or suffer any other adverse employment action for speaking out on political topics or for their political affiliation or beliefs. The Paterson police department's actions in firing Heffernan seem to be clearly unconstitutional under federal law prohibiting this kind of retaliation (Section 1983), so he filed suit in New Jersey federal court.
Lower Courts Ruled Against Heffernan
Heffernan's lawsuit claimed the Paterson PD violated his rights to free speech and free association by retaliating against him for associating with Spagnola's political campaign. Astonishingly, however, the court dismissed his case, finding that he was not exercising his own rights under the First Amendment because he was picking up the sign for his mother. The Court found that because he did not intend to exercise his First Amendment rights, and was not making any kind of political speech or associating with the campaign in a show of political support, he was not eligible to bring a claim under the statutes prohibiting retaliation based on political speech or association.
He appealed to the Third Circuit Court of Appeals, which upheld the dismissal of his case on the same grounds. Finally, he appealed to the United States Supreme Court.
U.S. Supreme Court Upholds Free Speech Rights
The US Supreme Court considered the question: Was a public employee protected by the First Amendment from being terminated as a result of his employer's mistaken belief about his political involvement or association? The Court ruled that he was. It held that the First Amendment bars retaliation against an employee for the purpose of suppressing his political affiliation or beliefs, even if it wasn't in response to his active expression of any beliefs:
When an employer demotes an employee out of a desire to prevent the employee from engaging in protected political activity, the employee is entitled to challenge that unlawful action under the First Amendment and §1983 even if, as here, the employer's actions are based on a factual mistake about the employee's behavior.[1]
The Court found that "the constitutional harm— discouraging employees from engaging in protected speech or association—is the same whether or not the employer's action rests upon a factual mistake."
Case Will Be Remanded to State Court
Although the court ruled in his favor, it only found that Heffernan has the right to bring a lawsuit for the department's violation of his Constitutional rights. He now has the right to continue to pursue his case against the Paterson Police Department, which will be sent back to the New Jersey federal court for further proceedings.
If you are a public employee who has been subjected to an adverse employment action as a result of exercising your free speech rights, you should consult an experienced New Jersey wrongful termination attorney. The Newark, Oradell, and Basking Ridge employment lawyers of the Mark Law Firm are experienced in federal and New Jersey Law Against Discrimination claims, civil rights issues, and all manner of employment law and employee rights issues. Contact us today to schedule a consultation.
[1] Heffernan v. City of Paterson, No. 14-1280 (U.S. Sup. Ct., Apr. 26, 2016).