This week, a bipartisan contingent of senators is introducing the Protecting Older Workers Against Discrimination Act (POWADA). If it passes, this bill will make it easier to prove age discrimination in cases brought by older workers against their employers.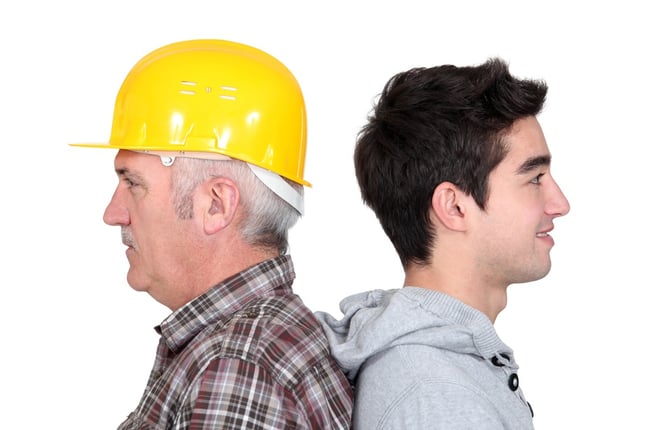 Age is a Protected Characteristic
The Age Discrimination in Employment Act of 1967 (ADEA) made age a protected characteristic for employment decisions. This means that an employer cannot discriminate against someone because of his or her age in hiring, promotions, wages, or termination of employment and layoffs; it also prohibits statements or specifications in job notices or advertisements of age preference and limitations, denial of benefits to older employees, and most mandatory retirement requirements. It also made it illegal to retaliate against an employee for complaining about age discrimination.
If an employer takes an "adverse employment action" against a worker because of his or her age, or in retaliation for a complaint, it may be grounds for a lawsuit. According to the EEOC, "an action is an adverse employment action if a reasonable employee would have found the action materially adverse, which means it might have dissuaded a reasonable worker from making or supporting a charge of discrimination." These include:
Employment actions such as termination, refusal to hire, and denial of promotion,
Other actions affecting employment such as threats, unjustified negative evaluations, unjustified negative references, or increased surveillance, and
Any other action such as an assault or unfounded civil or criminal charges that are likely to deter reasonable people from pursuing their rights.
The EEOC notes that "[a]dverse actions do not include petty slights and annoyances, such as stray negative comments in an otherwise positive or neutral evaluation, 'snubbing' a colleague, or negative comments that are justified by an employee's poor work performance or history."[1]
Supreme Court Ruling Confused Courts
For decades since the ADEA became law, the accepted standard of proof for an age discrimination case required the plaintiff to show that discrimination was one (of possibly many) reasons his or her employers took adverse actions against him or her; if a plaintiff proved this, the employer had to prove it would have made the same decisions regardless of the plaintiff's age. This interpretation was consistent with the language of the Civil Rights Act of 1964. In its 2009 ruling in Gross v. FBL Financial Services, however, the U.S. Supreme Court held that the actual language of the ADEA (unlike that of the Civil Rights Act) did not explicitly support such "mixed motive" cases against employers for discrimination against older workers.
After the Gross ruling, the plaintiff's burden of proof has been unclear and not uniformly interpreted by courts across the country. Courts have required that plaintiffs prove that age was the sole factor, or at least the deciding factor, in an adverse employment action – both of which are much higher and more difficult standards of proof. The Gross decision also led to a subsequent Supreme Court case further questioning "mixed motive" employment discrimination claims brought by plaintiffs alleging racism or sexism.
POWADA Would Explicitly Allow "Mixed Motive" Discrimination Cases
POWADA would amend the Age Discrimination in Employment Act of 1967 to specify that age only needs to be one motivating factor in adverse employment actions. It would also help workers prove their cases by ensuring that both circumstantial and direct evidence is admissible to support their claims. Finally, it would specifically clarify the standard of proof under the Civil Rights Act to allow mixed motive claims for other forms of discrimination. This clarification would ensure uniformity in the courts' interpretation of the law and allow many more older workers to bring successful discrimination claims against their employers.
If you have been subject to an adverse employment action, retaliation, or other age discrimination in the workplace, talk to an experienced employment attorney. Employment discrimination is illegal under federal laws as well as the New Jersey Law Against Discrimination (NJLAD). If you think that your employer has engaged in wrongful discrimination against you, please contact us for a consultation; having a knowledgeable New Jersey anti-discrimination lawyer on your side can make all the difference. Contact us today for a consultation at one of our three convenient offices in Newark, Basking Ridge, or Oradell.