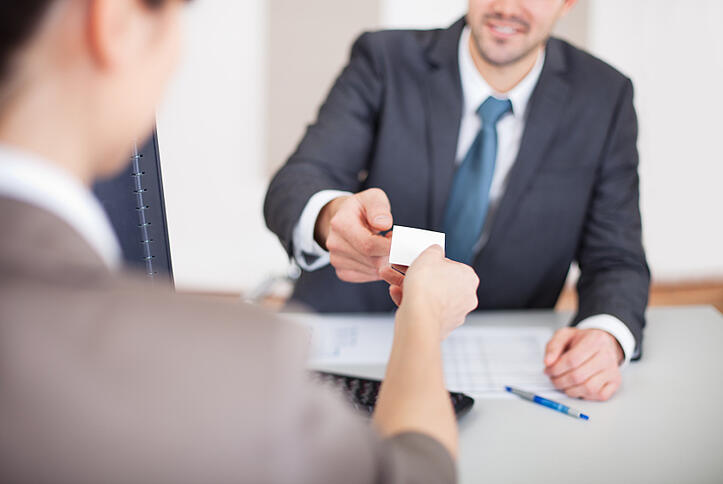 If you've been injured in a motor vehicle collision, animal attack, slip-and-fall, or other incident, you will likely want to consult with an attorney. You may worry that an attorney will be very expensive, or you may be concerned that even talking to a lawyer could result in another bill to pay. The good news is that many personal injury lawyers offer free initial consultations. They may also allow you to enter a fee agreement that minimizes your expenses while allowing you to pursue compensation for your damages.
What Is a Contingency Fee Agreement?
Attorneys in New Jersey are allowed to offer "contingency" fee agreements in many kinds of cases, including personal injury claims. This means that the attorney's fee is dependent on whether you successfully recover money in your case. New Jersey Rule of Professional Conduct 1.5 governs these agreements, requiring that any such contract
Must be in writing (defined as "a tangible or electronic record of a communication or representation, including handwriting, typewriting, printing, photostating, photography, audio or videorecording and e-mail"),

[1]

Must state the method by which the fee is to be determined, including the percentage that the lawyer will be paid in the event of settlement, trial, appeal, or litigation, and
Must explain what other expenses will be deducted from the recovery and whether such expenses will be deducted before or after the contingency fee percentage is calculated.[2]
Some contingency fee agreements require that clients pay costs while their matter is pending (like fees for medical records, transcripts, and court reporters) while others hold all fees until the matter is resolved and deduct them from the final recovery. Rule 1.5 also requires that at the close of a contingent fee case, the lawyer must provide the client with a written statement explaining the outcome of the matter and, if there is a recovery, showing the breakdown of fees, costs, and payments made and how they were calculated.
Contingency fee agreements allow plaintiffs to pursue claims against parties who are potentially legally responsible for their injuries without having to pay attorney fees up front. They also provide incentive for lawyers to resolve matters for the highest possible compensation since their fees are dependent on how much is recovered. A lawyer who doesn't recover for the client doesn't get paid under a contingency fee agreement.
You should read through the terms of any proposed fee agreement and ask questions about any parts that are unclear before you sign it. A reputable attorney will be open and willing to discuss any questions or concerns you may have about the agreement.
What Is a Pro Bono Agreement?
The American Bar Association encourages every lawyer to provide some legal services at no charge to those who are unable to pay, either in affiliation with charitable and non-profit legal entities or directly to clients of limited means.[3] This is called "pro bono" work, an abbreviation of the Latin phrase "pro bono publico," which translates to "for the public good." An attorney who represents a client on a pro bono basis has the same duties of care and professional responsibilities to vigorously defend and advocate for that client as any other, but the attorney has no expectation of compensation. Pro bono work is different from a contingency fee agreement, under which the attorney may risk collecting no attorney's fees if a client doesn't recover but does not intend to forego compensation for the work.
Will I Be Charged for a Consultation?
Many personal injury attorneys offer free consultations. This gives them the opportunity to evaluate whether you have a potential claim against someone under the law and whether they would be willing to represent you. If an attorney intends to charge you for an initial consultation, you should be informed of and agree to that beforehand. If you have any question or concern about whether you will be charged for a consultation, don't be afraid to ask!
The experienced personal injury lawyers at the Mark Law Firm are happy to provide free, no-obligation consultations. We will review the facts of your case, discuss your options, and offer you transparent fee arrangements appropriate to your matter. Contact us today to set up an appointment at one of our convenient New Jersey locations.
[1] RPC 1.0(o)
[2] RPC 1.5(c)
[3] ABA Model Rule 6.1