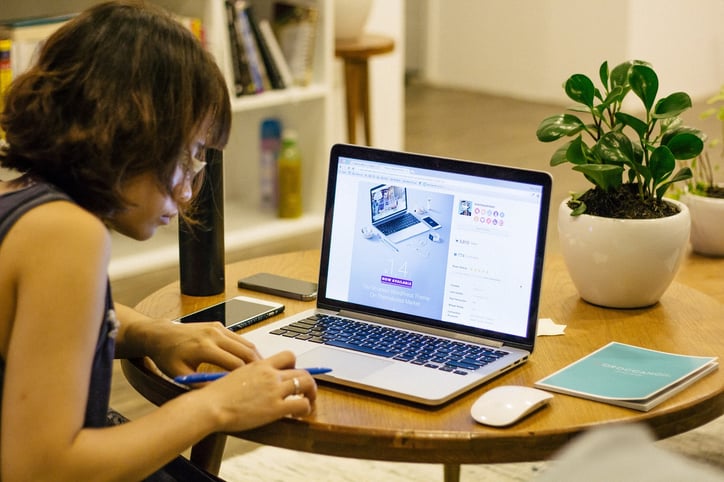 More and more employers are allowing employees to work from home (sometimes known as "telecommuting" or "teleworking"). Implementing systems and programs that allow employees to telecommute can help retain employees, recruit more geographically diverse talent, and accommodate workers with disabilities under the Americans with Disabilities Act (ADA).
What is a "reasonable accommodation" under the ADA?
Most employers are subject to the ADA, which requires that a company provide "reasonable accommodations" to its work environment or company policies to help someone with a disability apply for a job, perform the duties of a job, or enjoy the benefits and privileges of employment. An employer does not have to make changes or allow accommodations that would cause "undue hardship," i.e., which would be significantly financially burdensome, unduly extensive, substantial, or disruptive, or which would fundamentally alter the nature or operation of the business.[1]
Reasonable accommodations may include (but are not limited to)
(a) making existing facilities readily accessible to individuals with disabilities;
(b) job restructuring, modification of work schedules or place of work, extended leave, telework, reassignment to a vacant position; and
(c) acquisition or modification of equipment or devices, including computer software and hardware, appropriate adjustments or modifications of examinations, training materials or policies, the provision of qualified readers and/or interpreters and other similar accommodations.[2]
An individual has the responsibility to inform an employer or prospective employer that he or she has a medical condition that interferes with the ability to do a job. The parties then engage in an "interactive process" to discuss the individual's limitations and propose potential types of accommodations that would allow the person to perform the essential functions of the position without undue hardship to the employer. An employer does not have to remove any essential job duties to allow an accommodation such as working from home, but it may have to re-assign marginal functions or change the ways in which a job is managed or supervised.
Does an employer have to let you telecommute as an accommodation for a disability?
An employer may select any effective accommodation, even if it is not the one preferred by the employee; this may or may not include teleworking part time or full time if an employee can perform essential job functions from home. If onsite attendance is an essential function of a job, an employer does not have to allow the employee to work from home.
Changing the location where work is performed may fall be a reasonable accommodation for an individual with a disability, even if the employer does not allow other employees to telework.[3] If an employer does offer a telework program, it must allow employees with disabilities an equal opportunity to participate in such a program. In fact, the ADA's reasonable accommodation obligation might require an employer to waive certain eligibility requirements or otherwise modify its existing telework policies to allow someone with a disability who needs to work at home to participate.
Does an employer have any obligation to enable/furnish your home work space?
An employer does not have to provide items needed equally for both on-the-job activities and personal use (like a wheelchair, for example). However, some such dual-purpose items may be reasonable accommodations where they are specifically designed or required to meet job-related rather than personal needs (a wheelchair that had a built-in computer interface that enabled the user to interact with a company network, for example). If working from home is a reasonable accommodation for a particular employee, the employer would likely also need to provide tools such as computers, telephones, internet service, or other office equipment that would enable the employee to do so.
If you're an individual with a disability and you have questions about your employment rights under the ADA, the New Jersey Law Against Discrimination (NJLAD), or other concerns, contact the Mark Law Firm. Our attorneys can evaluate New Jersey disability discrimination claims, ADA issues, employment law matters, civil rights issues, and more. To schedule an appointment at the Basking Ridge, Newark, Oradell, Jersey City, or Union, NJ, law offices of the Mark Law Firm, contact us online or call 973-440-2311, 908-626-1001, or 201-787-9406 today.
[1] 42 U.S.C. § 12112 (b)(5)(A) (1994); "Enforcement Guidance:
Reasonable Accommodation and Undue Hardship Under the Americans with Disabilities Act." U.S. Equal Employment Opportunity Commission, n.d. Accessed 18 Aug 2017.
[2] Id.; "Reasonable Accommodations." Telework.gov., U.S. Office of Personnel Management, n.d. Accessed 18 Aug 2017.
[3] "Work at Home/Telework as a Reasonable Accommodation." U.S. Equal Employment Opportunity Commission, n.d. Accessed 18 Aug 2017.