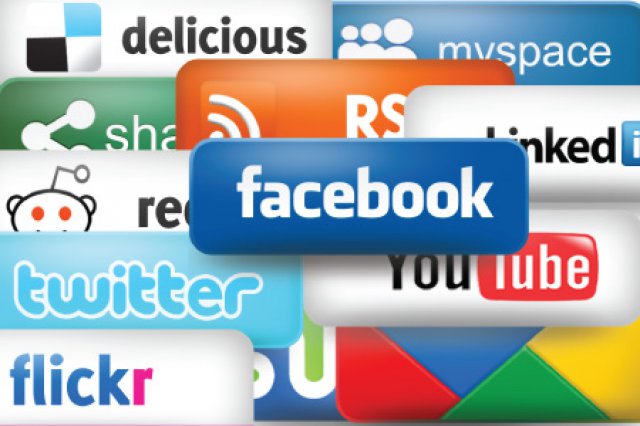 Social media is big business. Successful employers use online platforms for a variety of purposes, like viral marketing campaigns, direct ads, recruitment efforts, screening potential candidates for employment, and communicating with existing employees. However, this increased connectivity comes with increased risk. As technology continues to evolve, the laws around it do, too.
Targeted Recruiting
One advantage of social media is that it makes it easy to push your content to a targeted demographic. For example, you can show ads for maternity clothes to women of childbearing age but not to men, children, or users over 55. If you're using social media to advertise careers with your organization, however, this targeted dissemination may run afoul of anti-discrimination laws.
Federal and state laws like Title VII of the Civil Rights Act, the Age Discrimination in Employment Act, and the New Jersey Law Against Discrimination prohibit discrimination in hiring based on a prospective employee's membership in a protected class, such as their age, gender, sexual orientation, race, or religious affiliation. Some social media platforms' algorithms may automatically distribute your content in an illegally discriminatory manner, so it's important to take steps to ensure an appropriately broad audience for your recruitment messages.
Protected Groups
According to recent surveys, between 71 and 84 percent of employers are using social media to screen candidates before hiring. While this could have certain benefits, such as verifying resume information or illuminating problem behaviors, it can also be a legal minefield. Individuals' social media platforms are often littered with information that is impermissible for a potential employer to take into account in the hiring process, like indications of religious beliefs, sexual orientation, disability, pregnancy, or family status.
If your company uses social media to screen candidates, the human resources department should perform this work and avoid sharing any protected information with the individuals directly involved in the hiring process. To reduce the risk of legal issues, create a list of social media sites that will be searched for each prospective employee, use the list to uniformly screen all prospective employees, and keep thorough documentation of search results for each candidate.
Passwords & Connections
Many states, including New Jersey, have passed laws prohibiting employers from requesting employees' or potential employees' passwords and/or username information or otherwise demanding access to the private portions of personal social media accounts.[1] Case law and guidance from multiple jurisdictions also caution against sending "friend" or connection requests to potential employees before hiring and also against connecting with their friends or connections. Avoiding this can help reduce the chances of claims that you were attempting to gain access to otherwise private information.
NLRA Protections
The National Labor Relations Act (NLRA)[2] protects employees' rights to use social media to discuss "terms and conditions of employment," including wages, hours, and working conditions, and to organize and take action to address conditions at work. However, ordinary "gripes" or complaints are not protected. Rather, there must be some relationship to "concerted activity" among workers. Complaining about your boss, harassing, mocking, or bullying other employees, or engaging in arguments with co-workers on your social media platforms would probably not be protected.
Employment at Will
New Jersey is an "employment at will" state, which means that employees may quit their jobs at any time, with or without notice, and private employers are free to terminate their workers for any non-prohibited reason without notice, warning, cause, or severance. Because of this, it's not against the law for a private employer to terminate an existing employee or refuse to hire a new employee for what they find on publicly available social media platforms so long as that information doesn't relate to a legally protected characteristic. For example, you may decide that a candidate who loves heavy metal music and is not a good fit for your dog-loving, reggae-listening company.
Should You Use Social Media to Screen Applicants?
Despite the fact that reviewing job applicants' social media profiles is common practice, it may not be especially useful. A 2021 Harvard Business Review article discussed findings that assessing applicants' social media profiles did not help to predict future job performance or turnover. In light of this and the fact that such reviews often reveal information that may not be considered in the hiring process, the authors recommended against spending time examining candidate's social pages.
Questions About Employment Discrimination?
Whether you're an employer, employee, or a job seeker, it's important to know your rights when it comes to social media. If you have any questions or concerns, consult with a qualified employment attorney. To learn more about New Jersey employment law, browse our blog.
[1] NJ Rev Stat § 34:6B-6 (2021)
[2] 29 U.S.C. §§ 151-166 (Suppl. 2 1934)
[1] "The NLRA and Social Media." NLRB.gov. National Labor Relations Board. Accessed 16 Feb 2018.