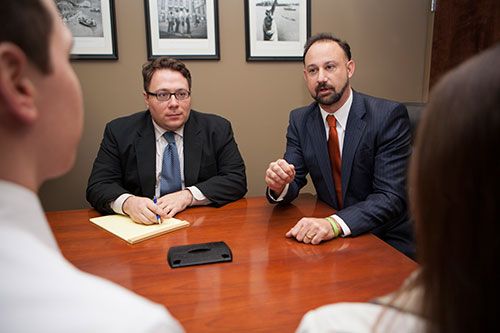 If you've been injured in a motor vehicle accident, slip-and-fall, animal attack, or other incident, you may worry about collecting fair compensation for your injuries. If you're hesitant about contacting a lawyer to help you with your claim, think about the ways an attorney can help you.
An Attorney Can Help You Properly Value Your Case
An experienced personal injury attorney can help you evaluate your case and provide a recommendation on how to handle your care, treatment plan, and compensation claim. While this may be the first time you've ever dealt with a particular injury, an experienced attorney can help you achieve optimal results in your treatment and recovery. A lawyer can also help you find treating and consulting experts and make sure you are thoroughly evaluated to discover the full extent of your physical injuries.
A physical injury can impact your personal relationships, your quality of life, your career, and your long-term physical health and abilities. You may not know that some of these losses are compensable or how to value them properly. An attorney can make sure you identify all your damages and help you get fair compensation.
An Attorney Gets Paid Only If You Recover Damages
At a time when you might be unable to work, with mounting medical bills, pursuing a lawsuit or involving an attorney might seem risky–especially if an insurer has offered you a quick settlement. You may wonder if you can even afford an attorney! Many personal injury attorneys will work on a contingency basis, which means that instead of charging an hourly fee, they will take a percentage of the amount you recover in your claim or lawsuit. Your attorney will work hard to get you the compensation you deserve; if you do not get paid, the attorney does not either.
There are times when filing a lawsuit or taking your case all the way to trial will not be your best option. Attorneys can use their network of contacts and familiarity with the system and entities involved in your case to help you reach a quicker resolution. They can also suggest alternate dispute resolution options like arbitration or mediation to help resolve your case. An attorney can make sure your settlement preserves your rights and compensates you fairly for your injuries.
An Attorney Is Your Advocate
Insurance adjusters can be intimidating and will aim to pay you the least amount of money they can if you deal with them on your own. Filing a lawsuit can be overwhelming, intimidating, and stressful, especially at a time where you are injured and most vulnerable; hiring a lawyer will help you rest assured that your case is being handled properly and staying on track. Experienced personal injury attorneys have established relationships with other lawyers, insurance adjusters, and officers of the court. If your case goes to trial, an experienced trial attorney will be able to help you even more. A lawyer will work to select jurors are who are sympathetic to your case, argue on your behalf to help reach a favorable verdict, and be your advocate through the entire trial process.
Talk to an Attorney Immediately After an Injury
You should contact a personal injury attorney as soon as possible following an injury. Many claims have time limits. Consulting with an attorney early can also help make sure you're on an appropriate treatment plan; many medical providers will provide treatment to a patient with an ongoing lawsuit at no upfront cost and collect payment out of your settlement. A personal injury attorney will help you get the treatment you need, preserve your rights, and be your advocate through every step of your journey to recovery.
If you've been injured as a result of someone else's negligence or fault, an experienced personal injury attorney can help guide you through the process of pursuing a claim and recovering damages. Contact the New Jersey personal injury attorneys at the Mark Law Firm to schedule a free, no-obligation consultation.