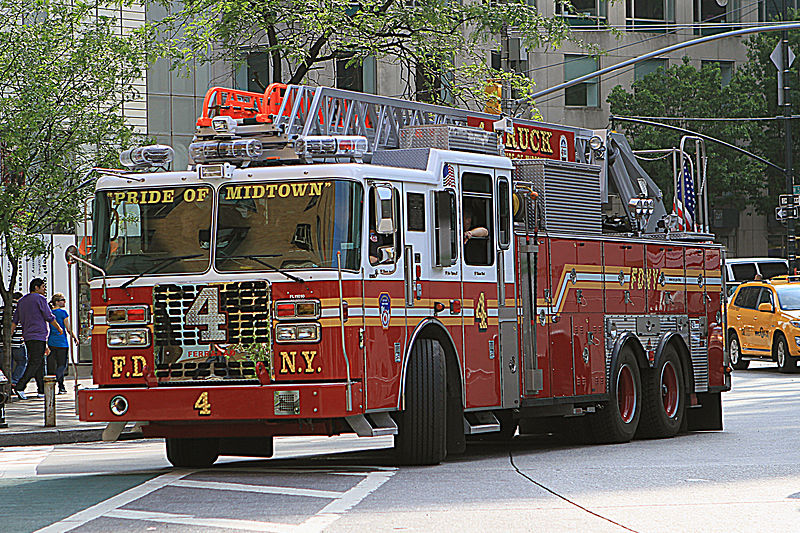 After a legal battle that lasted for approximately seven years, a group of 1,500 job applicants have reached a discrimination settlement with New York City. The applicants, who all represent minority races, sued the city alleging that the civil service test they took in 2007 to become firefighters was discriminatory. As part of the settlement agreement, the group will now split $98 million in damages for unpaid wages.
The lawsuit stemmed from a 2007 Fire Department of New York (FDNY) application exam. After a large number of minority candidates failed the civil service test, they filed a suit alleging that the test was written in a way that unfairly benefitted white candidates. The plaintiffs pointed to the fact that although over 50% of New York City's residents are of minority races, the FDNY had never had more than 4% of its firefighters identify as minorities. The plaintiffs claimed that this disparity was the direct result of discriminatory hiring practices further perpetrated by the unfair exam.
Although the process was long and strenuous, the plaintiffs were ultimately successful in their claim, as evidenced by their recent settlement agreement, which includes compensation not only for unpaid wages, but also for unpaid medical and fringe benefits. Along the way, federal judges reviewing the case required that independent authorities investigate the FDNY's entrance exams and hiring processes to determine whether discrimination occurred. Another judge required the FDNY to look into ways that the department could expand opportunities for minority candidates.
Since 2007, the FDNY has implemented several anti-discriminatory policies and has instituted a recruitment campaign aimed at employing more female and minority-race candidates. Despite these attempts to provide more equal access to jobs, the FDNY has also been accused of gender discrimination, which recently resulted in a separate $1 million settlement. In a final attempt to increase equal job opportunities, the FDNY has recently been ordered to undergo a five-year supervisory program to ensure that it no longer participates in unlawful job discrimination.
Source: http://www.newsday.com/news/new-york/settlement-reached-in-fdny-discrimination-suit-1.7425123
Photo: Peter Stehlik - FDNY Ladder 4 - 2012.05.23" von Peter Stehlik - PS-2507 - Eigenes Werk. Lizenziert unter Creative Commons Attribution 3.0 über Wikimedia Commons - http://commons.wikimedia.org/wiki/File:Peter_Stehlik_-_FDNY_Ladder_4_-_2012.05.23.jpg#mediaviewer/Datei:Peter_Stehlik_-_FDNY_Ladder_4_-_2012.05.23.jpg