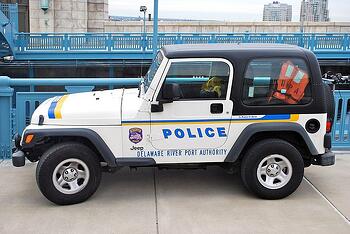 When Andre Brown did not receive a promotion that he thought he deserved, he determined that the only possible answer was discrimination. Brown, who is black, was not promoted, and instead, a white man was given the job. Brown, who also has a higher-level degree than is required for his job and received "very good" performance evaluations, was not even seriously considered for the promotion, which was ultimately given to a newly hired worker. As a result, Brown concluded that his employer's hiring decision was based on the color of his skin, and not the quality of his work.
Brown later filed a lawsuit against his employer, the Delaware River Port Authority (DRPA), alleging that it discriminated against him on the basis of his race. At trial, the agency's top executive testified that the reason Brown was not hired had nothing to do with race discrimination, but instead, was the result of a close personal connection that the man who was hired had with other DRPA workers who were involved in the hiring process.
Despite admitting that it made a hiring decision based on personal connections and possible favoritism or cronyism, the DRPA was successful in having Brown's discrimination claim dismissed. Although it may not seem fair, the claim filed against DRPA alleged discrimination, not favoritism, and so the claim not valid because Brown failed to show racial bias in DRPA's hiring practices. The ruling accepted DRPA's basis for hiring because federal law does not prohibit employment decisions that are based on friendship.
Brown is considering appealing the ruling. He believes that the court's decision reveals substantial problems surrounding governmental hiring practices and that change is necessary. Brown further claims that the case has revealed that "DRPA has engaged in promotional practices which are not designed to promote the best and the brightest" and that this policy results in injustice not only for the job applicants involved, but also for the public citizens who are not served by the most qualified candidates.
Source: http://www.courierpostonline.com/story/news/local/south-jersey/2014/04/01/drpa-prevails-in-bias-lawsuit-judge-calls-agency-to-task-for-favoritism-/7142863/
"Random police Jeep on the bridge" by Jessica Rossi Ward - originally posted to Flickr as Random police Jeep on the bridge. Licensed under CC BY-SA 2.0 via Wikimedia Commons.