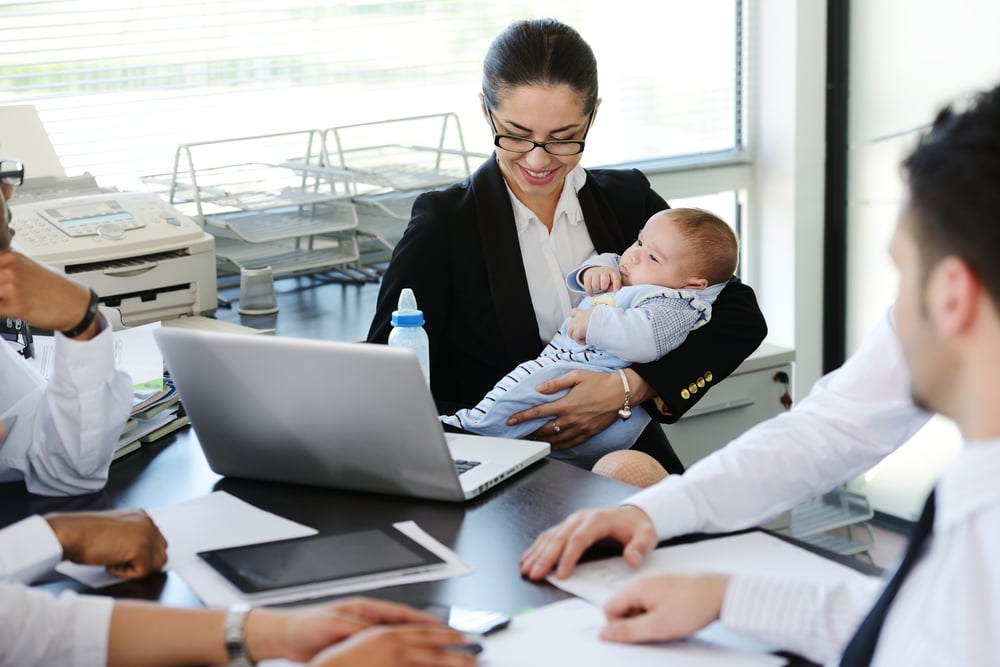 Discrimination against pregnant employees is illegal under federal laws, including the Pregnancy Discrimination Act (PDA) and the Americans With Disabilities Act (ADA). In New Jersey, pregnant workers have additional protections before, during, and after pregnancy, including those in the New Jersey Law Against Discrimination (NJLAD).
These laws prohibit employers from taking "adverse employment actions" against workers because of their pregnancy, potential to become pregnant, or loss of pregnancy. Employers in New Jersey must treat women who are pregnant or suffering pregnancy-related conditions (like gestational diabetes, for example) in the same manner as other employees who are similar in their ability (or inability) to do their jobs. If an employer terminates, reassigns, transfers, demotes, fails to hire, or fails to offer opportunities to a worker on the basis of her pregnancy, it may be in violation of these laws.
What Are the Federal and State Laws?
The Pregnancy Discrimination Act (PDA) of 1978 amended Title VII of the federal Civil Rights Act. It prohibits covered employers from discriminating against pregnant employees in any aspect of employment, including pay, job assignments, promotions, training, and fringe benefits (such as leave and health insurance).
An employer must have a certain number of employees for the anti-discrimination provisions of the federal Civil Rights Act to apply. This number varies depending on the type of employer (e.g., whether the employer is a private company, government agency, employment agency, or labor union) and the kind of discrimination at issue (race, religion, gender, national origin, age, etc.). In the case of pregnancy discrimination, an employer must have at least 15 employees to be subject to the requirements of the Pregnancy Discrimination Act. Complaints of violations of this federal statute are investigated by the U.S. Equal Employment Opportunity Commission (EEOC).
The New Jersey Law Against Discrimination (NJLAD) also bans workplace discrimination on the basis of pregnancy. According to the text of the law, it applies to all employees who work within New Jersey, regardless of the size of their employer (or its business location), except for employees of the federal government. The New Jersey Division of Civil Rights (DCR) handles discrimination claims related to violations of the NJLAD.
An important thing to note is that both federal and state anti-discrimination laws only apply to employees working in New Jersey. Workers who are classified as independent contractors, unfortunately, have very few protections against discrimination under state or federal law.
More Than Just Discrimination: Accommodation, Harassment, and Retaliation
The law doesn't only protect against adverse employment actions due to discrimination. Under the NJLAD, if an employee ends her employment because of a pregnancy-related disability, she is not disqualified from receiving New Jersey unemployment benefits.
Further, it is generally unlawful for anyone (including supervisors, coworkers, and clients) to harass a woman in the workplace because of pregnancy, childbirth, or a medical condition related to pregnancy or childbirth. Harassment is impermissible under the law when it is so frequent or severe that it creates a hostile or offensive work environment or when it results in an adverse employment action (like termination or demotion). If the conduct is intentional, extreme, and outrageous, it may also constitute intentional infliction of emotional distress.
Many impairments resulting from pregnancy may be temporary disabilities protected under the Americans with Disabilities Act (ADA). This federal law applies to most employers with 15 or more workers. If an employee is able to perform the essential functions of her job with or without accommodation, her employer must provide her with "reasonable" accommodations during her pregnancy due to pregnancy-related disabilities and as a result of any physical limitations due to childbirth.
The "essential functions" of a job are the fundamental duties of a job, whether or not they constitute the largest share of an employee's time. An employee who can't perform the essential job functions, even with a reasonable accommodation, isn't considered qualified for the job and isn't protected from discrimination.
Employers and employees should engage in a negotiation process to determine what sort of accommodation would be appropriate and workable in their situation. Whether or not a proposed accommodation is reasonable is a balancing test of how much burden it places on the employer versus how much benefit it confers on the employee. If an accommodation is impossible to provide or creates an undue hardship upon the employer, a company may not be required by law to accommodate an employee. An employer may not penalize or retaliate against an employee for requesting or using an accommodation related to her pregnancy.
Breastfeeding in New Jersey Workplaces
In New Jersey, the Right to Breastfeed in Public Law protects a mother's right to breastfeed a baby in any place of public accommodation, resort, or place of amusement where she is permitted to be. Unfortunately, there are no New Jersey laws that protect a mother's rights to breastfeed at work or that authorize breaks for breastfeeding or expressing milk. However, the Affordable Care Act (which amended the Fair Labor Standards Act, or FLSA, in 2010) requires, at minimum, that:
Employers must provide reasonable, unpaid breaks for an employee to express breast milk for her nursing child for one year after the child's birth, every time such employee needs to express milk, and

Employers must provide a place, other than a bathroom, that is shielded from view and free from intrusion from coworkers and the public, for an employee to express breast milk.
Unfortunately, not all employers are subject to these provisions and not all employees are entitled to the protection of this law. Employers with fewer than 50 employees may be able to avoid compliance if they show that it would constitute an unreasonable hardship for their business.
If you've been the victim of pregnancy discrimination in New Jersey, you should contact an experienced attorney immediately. You may be able to recover lost wages, compensation for lost opportunities, and more.