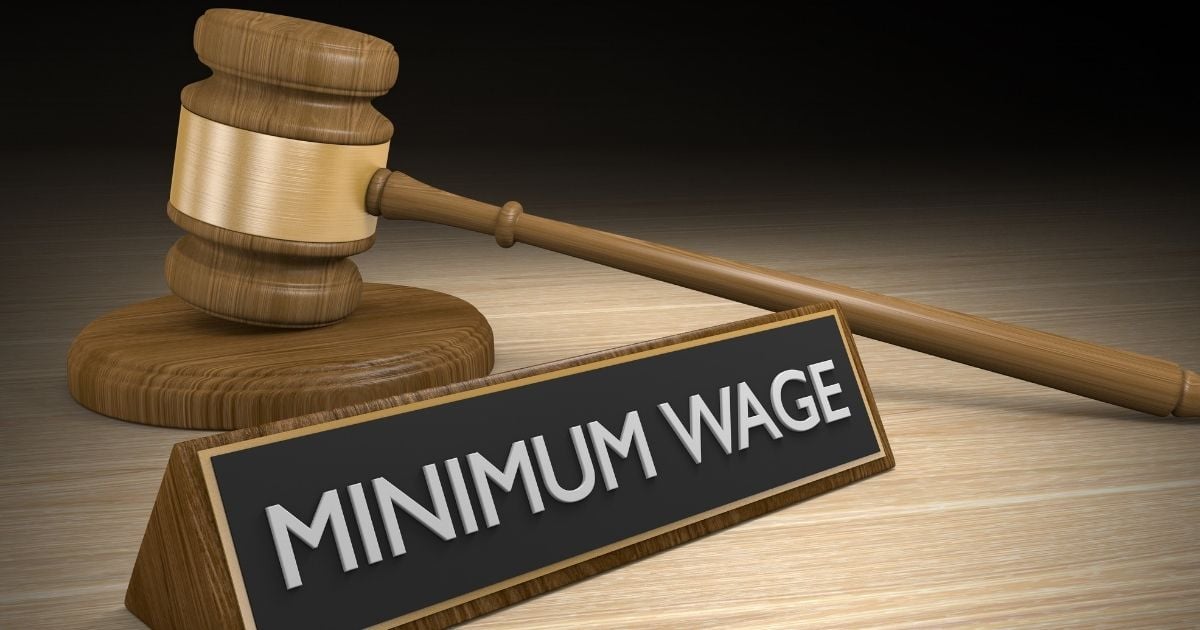 On January 1, 2022, many New Jersey employees will see their paychecks get a little bigger as increases to the state's minimum wage take effect. Most affected workers will see a $1/hour increase:
For non-tipped workers in most industries, hourly minimum pay will increase from $12 to $13 per hour.
The minimum hourly wage for tipped employees will rise from $4.13/hour to $5.13/hour.
The minimum wage for seasonal workers and employees of businesses with fewer than six employees will rise from $11.10/hour to $11.90 per hour.
Staff at long-term care facilities will be paid at least $16/hour (up from $15/hour).
Agricultural employees must be paid at least $10.90/hour (up from $10.44/hour).
For tipped employees, such as restaurant staff, a worker's total earnings of hourly wage plus tips must equal at least the minimum wage per hour, averaged over the pay period.


The minimum wage increases are part of multi-year legislation signed in 2019. This law gradually increases the state's minimum wage to $15 an hour by 2024 for most non-tipped workers and by 2027 for all other non-exempt, non-tipped employees.

The upcoming minimum wage increases will take effect on January 1, 2022. This means that all hours that an employee works after midnight must be paid at the correct new minimum rate. This may mean t

hat an employee's first paycheck of 2022 includes payment at two different hourly rates. Pay for overtime that begins after the new rates are effective must be calculated on the new applicable rate (even if all the employee's "straight time" in that pay period was calculated at the 2021 rate).
Penalties and Consequences for Improper Payments or Employer Misconduct
If an employee is not paid properly (which includes timely payment at the correct wage), the law allows them to seek liquidated damages of 200% in addition to the original wages they were owed. They may also recover their attorney's fees and the costs of pursuing their rightful compensation. Even for small underpayments, these costs can become significant. Employers should take extra care to ensure that their payroll systems are up to date and that they make the necessary adjustments to pay all workers appropriately.
New Jersey has made protections for its workers a top priority in recent years. Recent amendments to the Wage Theft Act criminalized specific wage and hour violations and significantly increased the potential damages, penalties, and fines available for violations. The New Jersey Law Against Discrimination (NJLAD) prohibits termination based on protected characteristics, including race, gender, religion, national origin, marital status, age, pregnancy, perceived or actual sexual orientation, disability, military status, and veteran status. Workers who suffer retaliation as a result of reporting wrongdoing ("whistleblowing") are protected by the Conscientious Workers' Protection Act (CEPA).
If you have been a victim of underpayment, employer retaliation, wage theft, discrimination, or other wrongdoing in the workplace, contact an experienced New Jersey employment attorney immediately.