Although Flint, Michigan has been making the news for its lead-contaminated water, the New Jersey Department of Health revealed that eleven cities and two counties in New Jersey have a higher proportion of young children with dangerous lead levels than Flint. Recent testing reveals that New Jersey's lead problem is widespread and can lead to serious health problems. In 2015, there were more than 3,000 new cases of children under the age of 6 in New Jersey with elevated levels of lead in their blood. In fact, nearly 225,000 young children in the state have been afflicted by lead since 2000.
What are common sources of lead poisoning?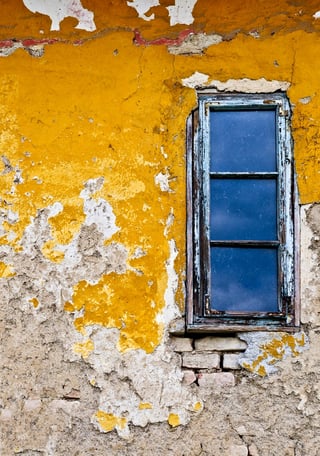 Lead was a common ingredient in paint, especially trim paint used on windows, doors, and woodwork. Older homes and buildings, (those built before the 1970s) may still have lead-based paint. Efforts to remove it like sanding and scraping, without proper precautions, can result in hazardous levels of airborne lead dust in the household. Natural deterioration can also result in paint chipping off, which small children sometimes ingest.
Lead has also been reported in water supplies around New Jersey, most recently at numerous facilities in the Newark school district. State testing revealed that 76 of 324 samples taken at school district sites were above the recommended action level for lead contamination; 16 of those were from water fountains or other sources of drinking water. Fountains have been turned off in thirty schools, and bottled water is being provided until the state can complete remediation.
The New Jersey communities with the highest reported lead levels include Irvington, East Orange, Trenton, Newark, Paterson, Plainfield, Jersey City, Elizabeth, Atlantic City, New Brunswick and Passaic, along with Salem and Cumberland counties.
What are the symptoms of lead poisoning?
Lead builds up in the body over time, and the effects of long-term exposure can be severe. Lead poisoning can lead to brain damage, memory loss, learning disabilities, and even death. It affects people of all ages, but children aged six and under are most vulnerable to serious developmental and health issues. There are also many different levels of lead poisoning, depending on the frequency, duration, and severity of lead exposure. Lead exposure can lead to physical problems like constipation, stunted growth, hearing problems, kidney damage, abdominal pain and cramping, headaches, reduced sensory responses, and anemia. Behavioral issues like aggression, difficulty sleeping, loss of appetite, low energy, irritability, and difficulty sleeping are also common.
There is no cure for lead poisoning. Removing the source of the contamination is the first, most important step to mitigate additional damage. Treatments attempt to halt ongoing damage, but many of the effects are irreversible.
Who is responsible for protecting me from lead poisoning?
Community action groups have asked the governor to restore $10 million in funding for the Lead Hazard Control Assistance Fund in the next state budget. This fund would help finance removal of lead from older homes, as well as home inspections, emergency relocations for affected families, and public education and awareness programs. New Jersey is one of 17 states that have mandatory testing for all children ages 1 and 2 to help facilitate early discovery and prevention of additional damage to their health and development.
Landlords have a legal requirement to notify tenants if a rental unit might contain lead in any form (e.g., in paint, pipes, or other contaminated sources). Individuals selling a home have the same legal obligation to disclose known or suspected lead hazards to purchasers. If a landlord or seller knew or should have known about the presence of lead but did not warn the tenant or buyer, they may be legally responsible for all of the damages that result from exposure. Homeowner's policies, umbrella coverage, or other insurance policies may cover a lawsuit for damages related to lead exposure.
In the workplace, both state and federal regulations protect employees from exposure to lead. If an employee suffers lead poisoning in the workplace, the worker's compensation system will typically pay for the injured worker's medical expenses and lost income. Additional damages, such as pain and suffering and emotional damages, may be recoverable in a civil action against the employer under certain circumstances.
If you or your child has been exposed to hazardous lead at home, school, or work, you should consult with an attorney. An experienced New Jersey personal injury attorney will evaluate your case and determine if you may be entitled to damages. Contact the Mark Law Firm today to make an appointment with one of our Oradell, Newark, or Basking Ridge personal injury lawyers.