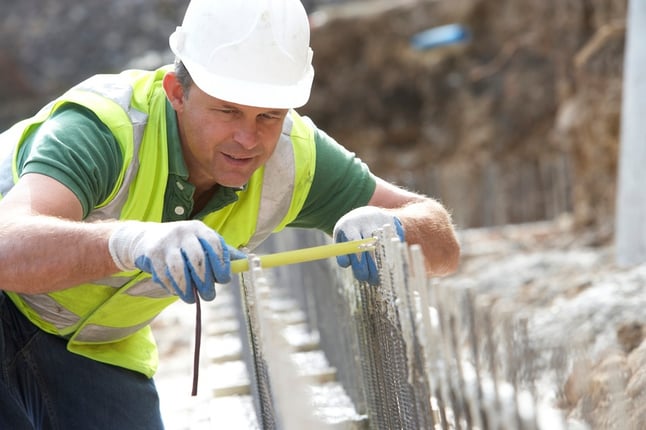 The New Jersey Prevailing Wage Act combats unfair labor practices by establishing a prevailing wage for workers who support public works. These employees are entitled to receive a prevailing wage set by the state in agreement with labor unions. If they are paid less than the prevailing wage, employees may be entitled to sue their employer for unpaid wages, costs, and attorney fees.
Unfortunately, violations of these laws have been all too familiar in the news lately.
What is the New Jersey Prevailing Wage Law? (NJSC 34:11-56.25)
In order to protect the rights of workers, New York and New Jersey have established prevailing wage laws for laborers in certain industries. When a company wins a bid for a NJ government or public entity job, the employer is then required by law to pay its employees pursuant to NJSC 34:11-56.25, the New Jersey Prevailing Wage Act (PWA). New York's prevailing wage law is nearly identical.
NJ Landscaper Charged with Underpaying Crew
Christopher Greco, a New Jersey landscape company owner, faces $171,000 in fines and up to seven years in prison for swindling his workers out of $82,000 in state-mandated wages. The Journal News Media Group reports, "Rockland County government paid Greco for the work, falsely believing that the correct wage was paid to the workers. Instead, Greco is accused of stealing money from Rockland County that was due to the workers and pocketing a portion of the unpaid wages."
As provided by the New York State Labor Law, and under the terms of the contracts, Greco was required to pay all of the employees engaged in work at the construction sites the prevailing wage prescribed for each job. Greco's firm was also required to provide the workers with benefits, such as health insurance, or to pay the cash equivalent of those benefits.
Greco, who conducted his business under the company name of Cross County Landscape and Tree Service, Inc., is currently charged with six felony counts of third-degree grand larceny, one felony count of fourth-degree grand larceny, 48 felony counts of first-degree offering a false instrument for filing, and a misdemeanor count of petty larceny.
How Are You Affected by the New Jersey Prevailing Wage Act?
Employers in New Jersey are required to post a notice if they cover employees under the Prevailing Wage Law. As stated by the PWA, "All contractors and subcontractors performing public work for a public body shall post the prevailing wage rates for each craft and classification, including the effective date of any changes to the rate, in a prominent and easily accessible place at the site of the work or at such places that are used by employers to pay workers their wages."
An employee may recover loss of wages in a civil action in the full amount of such prevailing wage, less any amount actually paid to him or her by the employer. He or she may also recover such reasonable attorney's fees as may be allowed by the court.
New Jersey Employment Law Rights
If you suspect that your employment is covered under the NJ Prevailing Wage Law, and you do not see a posting or your employer has failed to pay you the prevailing wage, contact an employment law attorney at the Mark Law Firm to help you understand your rights and discuss your case.
The Mark Law Firm represents client in claims of prevailing wage violations. We have successfully handled claims against employers and will help you get paid. Contact us at 908-375-6767 today for your personalized consultation.