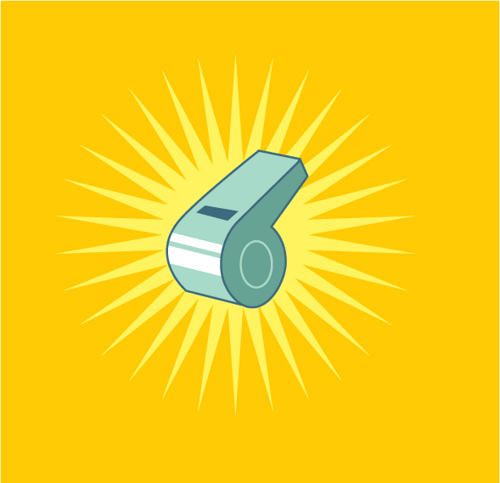 When someone is being treated improperly or unfairly, it sometimes takes incredible amounts of courage to stand up for them. In employment law, however, a person who sees something wrong taking place has a protected right to blow the whistle on the improper activity or conduct. New Jersey whistleblower protection laws not only allow inappropriate or illegal conduct to be exposed, but they also prohibit retaliation against whistleblowers.
Sometimes whistleblowers become victims of retaliation despite these laws. Donnell Shearin claims that this is exactly what happened to him when he blew the whistle in 2013 while he was working at the New Jersey Division of Developmental Disabilities. As part of his job, Shearin sometimes received complaints from the families of individuals who receive state assistance. One such complaint came from a woman with a disabled daughter, who told Shearin that she did not approve of the way in which her daughter was being cared for. Shearin simply did his job and reported the complaint on the woman's behalf.
After Shearin filed a report, he claims that his boss altered the complaint's content in an attempt to obscure claims of misconduct and that he subsequently became the victim of race-based retaliation. Shearin states that shortly after his formal complaint on behalf of the disabled woman's mother, he opened his locker to find a plush monkey with a note attached that read, "Whistle blow on this monkey." Shearin was so upset by this that he was forced to take several days off from work in order to deal with the stress, anxiety, and emotional consequences.
When Shearin returned to work, he made a request for a new supervisor. Instead of having his request honored, Shearin, who had a stellar work record during the 11 years he worked for the department, was required to attend a workshop and undergo counseling. The supervisors told Shearin that he should not be so sensitive, and that the plush monkey was probably only part of a prank. On the advice of his doctor, Shearin decided to go on medical leave, and he has not returned to work in over six months.
Shearin has filed a whistleblower lawsuit against the state of New Jersey. He believes that he was illegally retaliated against due to his protected whistleblowing activity. Furthermore, he claims that the racial implications of the plush monkey placed in his locker contributed to a hostile and racially charged work environment. Shearin also states that he feels that his supervisors bullied him.
Although he stood up for what he believed was right, Shearin did not receive the outcome that he expected or deserved. As a result, he has been left with no option but to exercise his legal rights by filing a lawsuit. If you have been treated poorly because you have stood up for your beliefs or rights or the beliefs and rights of another in the workplace, you may be able to recover for the unfair treatment. An experienced employment attorney can help you assess your case and bring forth a whistleblower lawsuit.
Source: http://www.nj.com/politics/index.ssf/2014/02/whistleblower_sues_nj_for_harassment_and_racially-motivated_prank.html