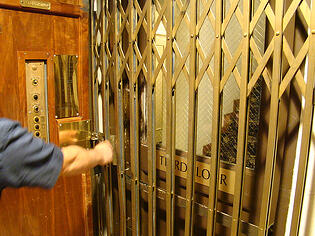 When most people win a personal injury lawsuit, they hope that the matter is over and that they can put things behind them. Following a legal victory, the thought of the opponent filing an appeal may seem frightening or undesirable. Sometimes, however, going through an appeal or even a second trial may be beneficial to a personal injury victim, even if the outcome of the first trial was favorable.
Richard Tufaro suffered serious injuries during a 2005 elevator accident that occurred while he was working as a carpenter at a Morris County hotel. While he was riding in the elevator, it suddenly dropped, causing the emergency brake system to activate. Tufaro sustained spinal injuries, a herniated disc, and other various injuries to his shoulder and neck. His injuries required surgery, and he has not been able to return to work.
Following the accident, Tufaro and his wife Sharon sued the company responsible for maintaining the elevator. The couple received a $4 million verdict following a jury trial. Then, the elevator company filed an appeal. During the appeal process, the elevator company was eventually granted a retrial, and a judge decided that a new jury should hear the case.
Although many may think that this would be bad news for the Tufaro family, they actually benefited from the second trial after a jury provided them with an $8 million award. The second jury once again determined that the elevator company was negligent in its maintenance of the elevator and should be accountable to the Tufaros. The jury determined that Tufaro was entitled to $5.5 million for his injuries, that his wife deserved $2.25 million, and that the family should be compensated for $250,000 in medical expenses.
The $8 million verdict received by the Tufaro family is one of the largest personal injury awards in Morris County. Unfortunately, the large verdict cannot reverse the horrible accident and pain that Tufaro suffered, but it will help the family financially and may provide them with closure.
Source: http://www.njherald.com/story/24699114/2014/02/12/8m-verdict-in-suit-retrial-nearly-double-previous-award