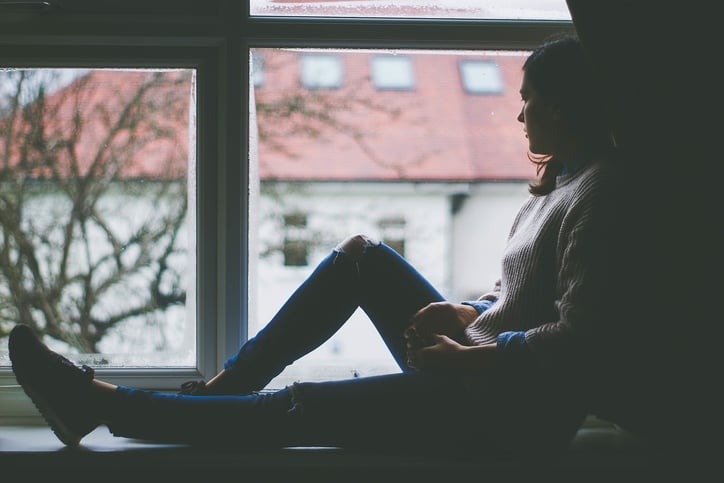 Mental illness is a disability affecting nearly 1 in 5 U.S. adults, costing America $193.2 billion in lost earnings per year. These shocking statistics are exacerbated by the fact that mental illness is often publicly stigmatized, preventing a genuine discussion about mental illness from ever occurring.
As such, it is little wonder that many New Jersey residents are left wondering whether mental illness is a protected disability under the New Jersey Law Against Discrimination (NJLAD). Here is what New Jersey law has to say regarding mental illness discrimination in the workplace.

Is Mental Illness a Protected Disability Under the NJLAD?
Yes, the NJLAD prohibits discrimination in the workplace against disabled workers. According to the New Jersey Office of the Attorney General, disability includes "any mental, psychological or developmental disability that results from conditions that prevent the normal exercise of any bodily or mental function or which can be shown to exist through accepted clinical or laboratory diagnostic tests." Discrimination is not allowed in the following employment-related areas:
Hiring
Firing
Pay & compensation
Job assignments
Promotions
Layoffs & severance packages
Training
Any other employment term or condition
These restrictions are clearly stated under New Jersey law. If you believe you have been the victim of discrimination based on mental illness, a New Jersey employment discrimination lawyer can help you decide the wisest path forward from a legal perspective.

What Other Obligations Does an Employer Have?
Under the NJLAD, an employer is obligated to reasonably accommodate a person's mental illness unless doing so would cause the employer undue hardship. To show undue hardship, an employer would need to provide evidence that making a mental illness accommodation would be impossible to provide or would create a financial burden or similar hardship that would make the accommodation unreasonable.
However, if the accommodation requested by a mentally ill employee is reasonable and the employer still refuses to provide it, this may be grounds for a discrimination claim. This is not to say, however, that you cannot be fired on the basis of mental illness. A mentally ill person is required to perform essential job functions and adhere to workplace rules of conduct once reasonable accommodations are put in place. If it can be clearly shown that a mentally ill individual cannot meet these standards, then firing the employee may be considered justified. However, if the employee is meeting these standard and is still fired, the terminated individual should talk to a New Jersey employment discrimination attorney immediately.

Employer Requirements Before and After Job Performance Is Impacted
If you are aware of mental illness issues before they begin to affect job performance, it is wise to request any medical leave to which you you may be entitled to deal with those issues. Note that in some cases, time off to get treatment for a disability may be considered a required "reasonable accommodation" in itself. Talk to a New Jersey employment discrimination lawyer to determine whether you have a viable discrimination claim as a result of denial of medical leave after you inform your employer about your mental health issues and before those issues affect your job performance.
Often, an employer often will not know about an employee's mental illness until it has already affected job performance. In those cases, the employer is required to take proactive steps to reasonably accommodate the mentally ill employee after the illness is disclosed (if still employed at that time). Failing to offer reasonable accommodations in such an event could, again, justify a wrongful discrimination claim against the employer.

Does Alcohol and Drug Addiction Qualify As Mental Illness in New Jersey?
Yes, but note that the U.S. Commission on Civil Rights clarifies that "[a]n individual who is currently engaging in the illegal use of drugs is not an "individual with a disability" when the employer acts on the basis of such use." Before reaching out to an employment lawyer if you are terminated while actively using illegal drugs, understand there very well may be no legal recourse for such a situation.
If you are discriminated against after it becomes known you have struggled in the past with alcohol or illegal drugs, then this could be a situation that justifies a wrongful discrimination lawsuit. If you are unsure whether previous addiction issues are the reason for adverse employment actions against you, reach out to New Jersey attorneys who can help you assess the facts of your case.
For more information about the legal rights of the mentally ill under the NJLAD, contact the Mark Law Firm to discuss the facts of your case with a New Jersey employment discrimination lawyer who will protect your legal rights under both federal law and the NJLAD.