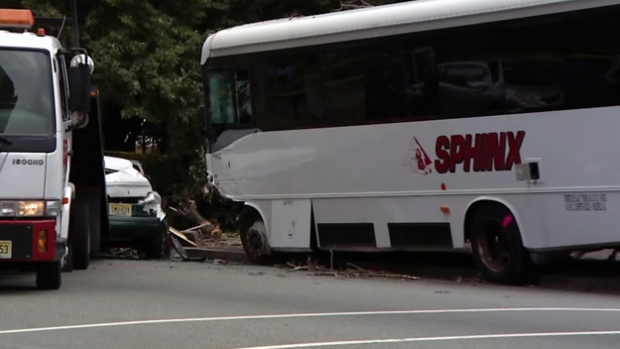 The family of a young child who was killed in an accident along a public bus route has recently filed a wrongful death lawsuit against the company operating the bus. Maylin Hago and Jairo Parades claim that their 8-month-old daughter Angie was killed by a street light that was toppled when a careless bus driver crashed into it. Furthermore, Hago states that she witnessed the accident and her daughter's death, which is causing her severe emotional distress.The family believes that several factors, including that the bus driver was overtired, speeding, and talking on his cell phone, contributed to the bus accident. The family further alleges that the bus driver should never been hired due to outstanding arrest warrants. The bus driver was charged with several criminal offenses stemming from the accident, but Hago and Paredes also believe that the company that owned the bus and employed the driver should pay damages for their daughter's death.
The parents allege that the bus company should be held responsible because it failed to properly train and supervise its drivers, did not properly implement and enforce policies prohibiting cell phone use while driving, and did not conduct random safety inspections. If the company had taken these measures, the family claims, their child may still be alive today. Its failure to do so is being used against the bus company as evidence that it acted negligently, carelessly, and recklessly.
Although the Paredes family's wrongful death case has yet to proceed, action has already been taken to prevent future deaths caused by bus drivers and the negligent companies for which they work. Recently, a bill known as Angie's Law was signed, placing stricter penalties on violators and requiring more intense regulation of jitney bus companies. The Paredes family hopes that this law helps to prevent tragic events such as the one they had to endure.
Source: http://www.nj.com/jjournal-news/index.ssf/2014/03/parents_of_8-month-old_killed.html
Photo: CBS2, http://newyork.cbslocal.com/2013/09/23/new-jersey-holds-hearing-on-jitney-buses-following-deadly-july-crash/