"Jane Smith" reported a heart-wrenching story that for the last 4 years that she was sexually harassed while at work. She claimed that her boss harassed her, followed her, sent sexually explicit photos to her phone, and asked her out on dates -- or at least to "go out for drinks." Ms. Smith did not consent to these advances and told him to stop during each instance. She even reported the unwanted advances to Human Resources, yet nothing was done but to tell the boss to "knock it off." The harassment continued.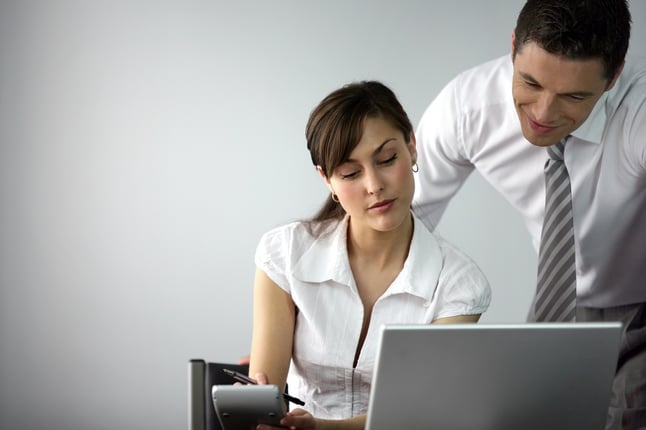 A few months later Ms. Smith, an employee of 14 years, who had never had any prior disciplinary issues, was fired for "stealing" company time by forgetting to clock in and clock out accurately.
If Ms. Smith were to file a lawsuit against her company for sexual harassment, retaliation and wrongful termination, she would have to present sufficient evidence to constitute a prima facie case of sexual harassment. Ms. Smith is required to demonstrate:
1. Plaintiff belongs to a protected class;
2. Plaintiff was performing her job at a level that met her employer's legitimate expectations;
3. Plaintiff suffered an adverse employment action; and
4. Others not within the protected class did not suffer similar adverse employment actions.
But, once she did so, the company would have an opportunity to make the argument that whether Ms. Smith was sexually harassed or not, she was not terminated for her reporting the sexual harassment, but instead was terminated for stealing company time. Then, after Ms. Smith provided evidence to support her prima facie case of sexual harassment, the company would be required to prove "a legitimate non-discriminatory" excuse for its decision to terminate Ms. Smith.
Even if the company demonstrated a "non-discriminatory" excuse for its actions, it's still not over. Ms. Smith has the last opportunity to prove her case, and rebut the company's claim that it legitimately terminated her. She could show, for example, that the company's stated reason was merely "pretextual," or that the company was discriminatory in its application of termination as a disciplinary measure. For example, Ms. Smith could submit evidence that there was no "clock in-and-out" clock, that there was no enforcement on the policy generally, or that the policy was only enforced against her as other employees weren't clocking in and out.
If Ms. Smith is successful, she has moved beyond a potential motion to dismiss her case, and has demonstrated a prima facie case under the McDonnell Douglas test. Once the employer produces evidence of a non-discriminatory reason, the burden of persuasion shifts back to the plaintiff to prove by a preponderance of the evidence that the employer's asserted reason was only a pretext or that the action was otherwise discriminatory.
On the other hand, if the Judge believes the company's reason for terminating Ms. Smith, her case could be dismissed if she is unable to show that the termination was not pretextual.
The New Jersey Law Against Discrimination (NJLAD) protects employees from being victims of wrongful termination, but it can be difficult to prove such a case. If you feel that you have been wrongfully terminated, please contact the Mark Law Firm, LLC at (973) 440-2311, (908) 626-1001 or (201) 787-9406. Or you can tell us your story by clicking the "contact us" button below. We represent clients throughout Jersey City, including in Newark and Basking Ridge.