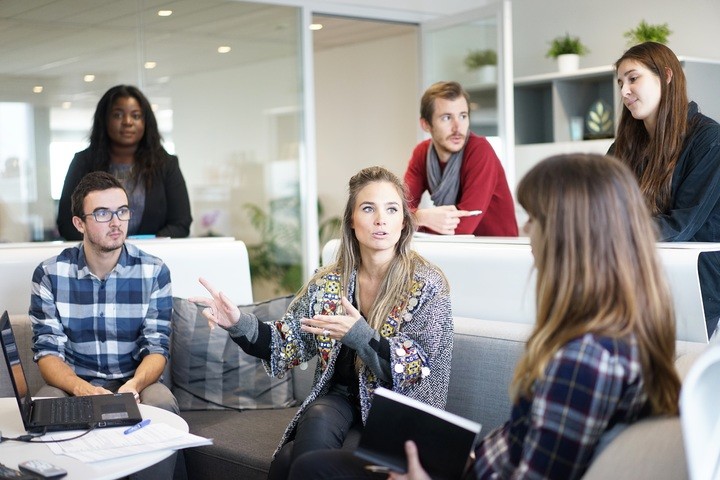 The #MeToo movement has helped bring workplace sexual harassment into the spotlight. As more and more employees speak up about their concerns, complaints, and personal experiences, employers strive to respond to their individual issues and develop protocols for handling these situations. One excellent resource for employers and employees working to establish and implement response systems is the U.S. Equal Employment Opportunity Commission (EEOC).
EEOC Guidance and Resources
The EEOC publishes and compiles many guides that help employers craft effective anti-harassment policies and provide concrete suggestions for the employees charged with implementing and enforcing those policies. For example, it has issued specific guidance in the form of suggested interview questions to help employers conduct effective investigations.[1]
One helpful EEOC publication is titled "Promising Practices for Preventing Harassment." These suggestions can help companies structure a policy that helps prevent harassment and establish an effective system for reporting and responding to harassment if it occurs. Although the guidance is not legally binding, it outlines what the EEOC considers best practices and serves as insight into what the agency will be looking for when it investigates harassment claims going forward. It sets forth four basic principles of a successful, legally compliant workplace anti-harassment policy:
1. Senior leadership must head the charge.
A successful harassment prevention strategy must begin with a real, demonstrated, public commitment from senior leadership to create and maintain a culture where harassment is not tolerated and take actions (including allocation of resources and disciplinary consequences) to accomplish that goal.
2. Develop a simple and straightforward policy.
A comprehensive, clear, easy-to-use, well-publicized harassment policy is key to success. Among other things, the policy should set out examples of unacceptable behavior, explain how to make a report, and emphasize that reporting should be plain language rather than flowery legal jargon.
3. Refine your complaint system.
Establish a simple, effective harassment complaint system that identifies and properly equips employees who are responsible for receiving, investigating, and resolving complaints. Make sure the process swiftly responds to complaints and documents every step of the investigation and resolution.
4. Encourage live training.
Regular, interactive harassment training—especially for senior leaders and management—is essential to a successful harassment prevention strategy.
Evolving Responses and Recommendations
Last year, the U.S. Equal Employment Opportunity Commission published a 75-page document entitled "PROPOSED Enforcement Guidance on Unlawful Harassment" and solicited public input and commentary. As a result of the comments it received, the EEOC revised the guidance; it is currently awaiting committee approval and finalization. The proposed guidance makes clear that the EEOC puts an affirmative duty on employers to respond to conduct that would not, in itself, constitute actionable in order to prevent it from escalating into illegal harassment.
The proposed guidance also incorporates and expands the "promising practices" included in previous guidance, outlining five core principles that the EEOC states have generally proven effective in preventing and addressing harassment:
Committed and engaged leadership
Consistent and demonstrated accountability
Strong and comprehensive harassment policies
Trusted and accessible complaint procedures
Regular, interactive training tailored to the audience and organization.
In June 2018, the committee's Select Task Force on the Study of Harassment in the Workplace heard testimony from expert witnesses on "Trans­forming #MeToo Into Harassment-Free Workplaces" at public meetings. This task force previously released a report based on investigations in 2015 and 2016 that issued recommendations regarding leadership, accountability, policies and procedures, training, and developing a sense of collective responsibility for companies to combat harassment in the workplace. Following that report, the EEOC developed a preventive training program called Respectful Workplaces, which has been used in over 200 training sessions for more than 5,200 employees and supervisors in 18 states. Since the report was released in June 2016, the EEOC has also conducted about 2,700 outreach events related to harassment for approximately 300,000 individuals. These in-person training courses can be a valuable, affordable, easily implemented part of a comprehensive, effective workplace anti-harassment program.
Need to Develop an Anti-Harassment Program? Contact an Employment Attorney.
New Jersey and federal sexual harassment laws prohibit behavior that a reasonable person would find intimidating or abusive and hold companies responsible for some employee actions. If you are a business owner or manager, talk to an experienced New Jersey employment attorney today to find out how to develop and implement a fully resourced complaint system and anti-harassment policy to protect your employees and your organization. From preparing handbooks and policies to organizing training and a complaint response system, the lawyers at the Mark Law Firm can help you develop an anti-harassment program that works for you. Contact us today to make an appointment at any of our convenient locations.
[1] EEOC Guidance on Vicarious Liability Employer Liability For Unlawful Harassment by Supervisors, June 18, 1999.