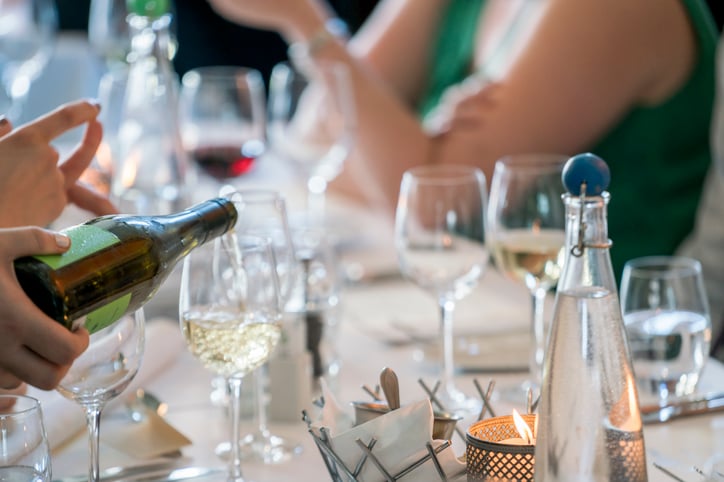 Holidays can bring out the best—and worst—in people. Company holiday parties can be a great time to mingle with coworkers and get to know each other better, but they can also provide an opportunity for illegal harassment. New Jersey employers have a responsibility to make efforts to prevent harassment and other misconduct at company-organized gatherings.
What is an employer's responsibility for preventing harassment or misconduct?
New Jersey employers have a responsibility to take reasonable precautions to prevent a hostile or discriminatory work environment for their employees at all times, including company outings and celebrations. Casual party conversations that turn to issues like religious celebrations or traditions, immigration, racial profiling, police violence, protest movements, and terrorism could be grounds to support a claim of discrimination or harassment against a supervisor based on race, religion, national origin, or ancestry. Employees are protected from this kind of harassment by Title VII, the federal law prohibiting discrimination, and the New Jersey Law Against Discrimination (NJLAD). Employers should do their best to discourage employees from engaging in this kind of discourse with their coworkers.
One New York case illustrates an employer's potential liability for sexual harassment and assault at a holiday party under Title VII and New York's statutory anti-discrimination provisions.[1] The plaintiff in that case reported to her supervisors that she had witnessed two supervisors make sexually explicit and inappropriate comments at the previous two years' parties and was therefore not comfortable attending the annual holiday party. She felt pressured to attend despite these reservations, and, while she was there, was allegedly sexually assaulted by the two supervisors in the presence of other employees, including her direct supervisor. The New York federal district court found that her allegations were enough to support a claim for harassment and hostile work environment under federal and state laws.
Employers should implement policies that address appropriate workplace behavior generally and remind employees of these policies before holiday events. Ensure that employees understand that the same conduct standards and requirements apply to events and parties. Make sure employees know the process for reporting inappropriate behavior and the investigation and disciplinary policies in place to respond to such a report.
Can a company party include religious themes?
The religious nature of many end-of-year holidays can also cause conflict at holiday parties. Private employers are legally entitled to endorse a religion and display religious symbols in their workplaces, including in holiday displays and at holiday parties.[2] A private employer can choose to refer to its holiday party as a Christmas party or any other designation if it so chooses. Employees cannot be forced to participate in religious rituals, ceremonies, or practices or disciplined for not doing so; therefore, if you are including a religious reading, prayer, or other demonstration as part of a company party, you cannot make employee attendance mandatory.[3]
What is an employer's responsibility when serving alcohol?
Alcohol can lower inhibitions, sometimes resulting in employees saying and doing things that are inappropriate or illegal. If an employer provides alcohol at a holiday party, the victim of an intoxicated or impaired perpetrator could have a cause of action against the employer if the alcohol was a contributing factor to the illegal conduct. Employers must take precautions to ensure that employees are not over-served and should implement additional supervision as appropriate for situations where employees are drinking. Employers who serve alcohol at parties are also subject to the New Jersey Licensed Alcoholic Beverage Server Fair Liability Act, a law known as "dram shop" statute. This law allows a person injured in an alcohol-related auto accident to file a lawsuit against someone who served or provided alcohol to an at-fault intoxicated driver.[4]
Attorneys for Religious Discrimination, Sexual Harassment, and Employment Law Issues
If you believe that you have been, harassed, discriminated against in the workplace, or wrongfully terminated from your employment, contact an experienced anti-discrimination attorney. The Mark Law Firm's team of experienced employment lawyers can help with a wide range of New Jersey employment issues.
[1] Shiner v. State University of New York, University at Buffalo, et al, No. 11-CV-01024.
United States District Court, W.D.N.Y. (November 2, 2012).
[2] EEOC v. Townley Eng'g & Mfg. Co., 859 F.2d 610, 621 (9th Cir. 1988).
[3] "Religious Discrimination." EEOC Guidance Manual, Example 52, U.S. Equal Employment Opportunity Commission, 22 Jul 2008. Accessed 22 Sep 2017.
[4] N.J. Rev. Stat. §2A:22A-1 et seq.